HUGE CONGRATULATIONS TO OUR PARTS GENERAL MANAGER, ANDY BLOOMFIELD, WHO CELEBRATES HIS 40TH ANNIVERSARY AT ERNEST DOE TODAY, HAVING JOINED AS AN APPRENTICE ON 7 JULY 1980!
Andy joined on a Ford New Holland parts/after sales apprenticeship, working at Ulting with block release at Plumpton College in Sussex. After completing a four year apprenticeship, Andy worked in hort sales for a year and was then promoted to parts supervisor a year later and has remained in parts ever since. He has worked at various other branches including being seconded to Dartford for a year and a spell at Benington for six months. He became Ulting Parts Manager in 1996 and then Group Parts Manager in 1997. His final promotion came in 2000 when he was appointed General Parts Manager and a member of the Senior Management team, a role he has held ever since, and received his gold watch for 25 years' service, five years later.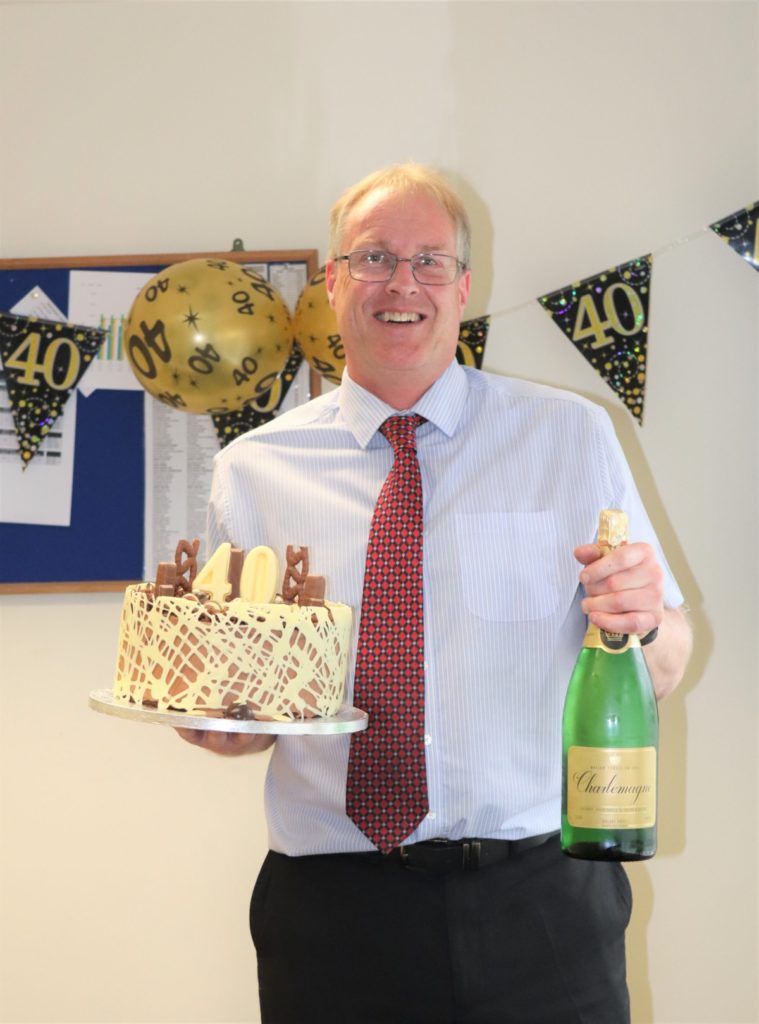 Ernest Doe has been very much a part of Andy's life since the age of 18. He met his wife Mandy at Ernest Doe, after she joined as an office junior in the accounts department working her way up to cashier, and they married in August 1987. Their eldest son Lee joined the company as an apprentice in 2011 (2008 if you include his stint as a Saturday store assistant!) and is currently a senior parts adviser at Ulting head office.
When asked about his proudest work achievement during the last 40 years, Andy paid tribute to his skilled and knowledgeable team and said he believes they are the best parts department in the country, standing out above all the competition. He also mentioned the recent lock down period which, although incredibly hard work, gave him a great deal of satisfaction to get back onto the shop floor where he first started all those years ago and lead his team by example!
Congratulations on your 40th anniversary Andy from all your colleagues at Ernest Doe – what an achievement!