After 25 years loyal service, Robin Bourne retired from his position of Agricultural Sales Manager on 24th June.
Robin's first job was working for the Benington Estates where he worked for 20 years before moving on to Parker Farms for a further 5 years. He joined Ernest Doe on 1 April 1997 as a lorry driver and professional groundcare demonstrator, reporting to the branch manager at the time, Peter Williams.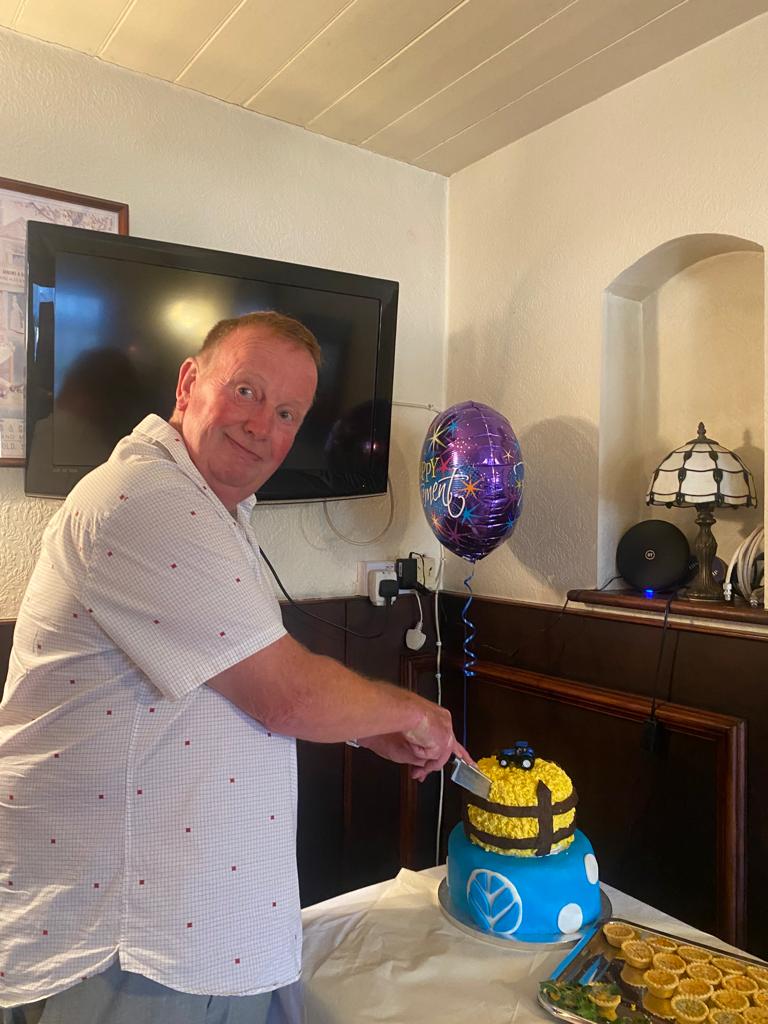 Peter was well renowned for mentoring and developing people, instilling a strong work ethic including discipline and good paperwork. A legacy of high standards which is still evident today across our workforce, with Robin being a great example of a successful 'apprentice'.
Robin soon became noticed within the business and moved over to agricultural sales on 26th February 1998 where his passion for New Holland shone through.
60 friends and colleagues (both past and present) joined Robin recently to celebrate his well-earned retirement in the gardens of The Lordship Arms, next to the Benington branch in Whempstead Road.
Trevor Wyatt, New Holland Area Sales Manager – Harvesting Equipment, presented Robin with a plaque for his service to New Holland.
During a speech from our Chairman, Colin Doe, the question was asked as to how many New Holland combines Robin had sold during his career. The answer was featured in a caricature that Colin presented to him on behalf of his friends and colleagues at Ernest Doe, the number '79' proudly included on a rosette to mark this impressive tally! Colin wished Robin a happy and healthy retirement on behalf of the Doe Family, Directors and all his friends at work.
Thank you very much for the send-off. How the years have passed! Thank you for 25 very happy years working for the Doe Family.

Robin Bourne