About Ernest Doe
Corporate Social Responsibility
Ernest Doe & Sons Ltd is committed to being a good corporate citizen and managing its business in a way that has a positive impact on our staff, our customers, our suppliers, the local communities in which we operate and society as a whole. Corporate Social Responsibility (CSR) is integral to our business and our values and we are committed to maintaining best practice.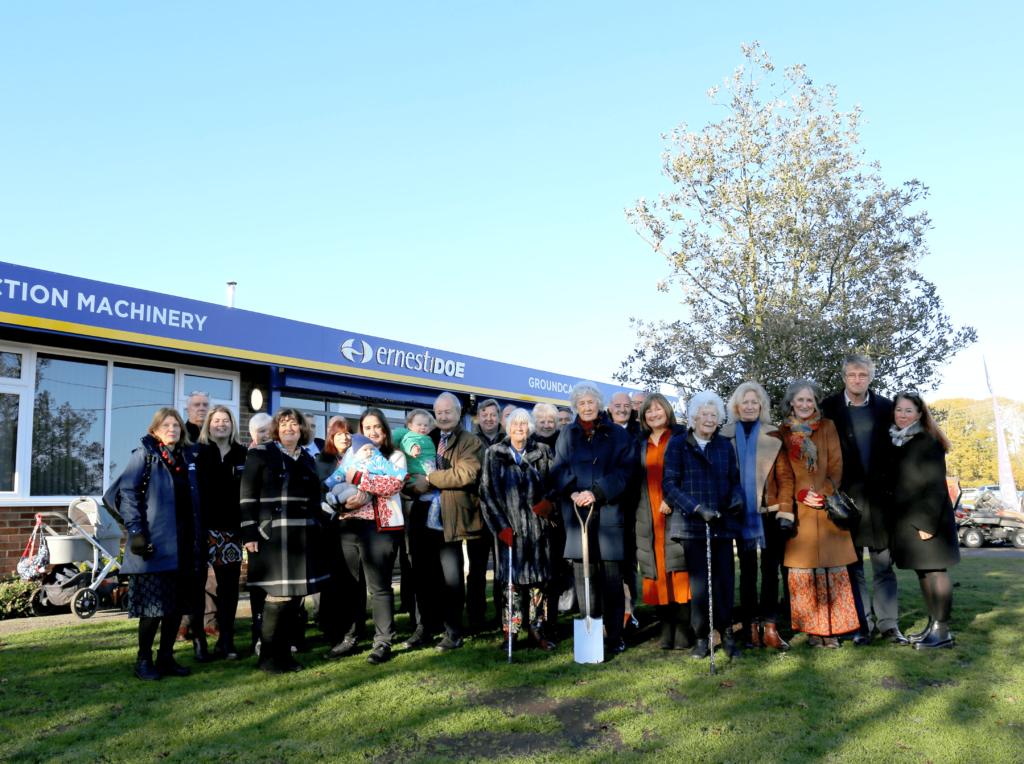 We are a family owned business, established in 1898, and are currently under the leadership of the fifth generation of Ernest Doe's family, Angus E Doe.
The success of Ernest Doe & Sons Ltd is directly related to the quality of our employees and our work environment and how we conduct ourselves as a business and we are focused on improving the rights and well-being of our staff, reviewing issues including remuneration, recruitment, health and safety, working conditions and training.
Energy Consumption
We are continually striving to improve our environmental performance and reduce energy consumption. We have recently started introducing movement-activated lighting in central work areas. Our PCs and monitors feature automatic switch-off. We are currently running an implementation programme of low-bay and task LED lighting across our workshops – exchanging 400-watt SON lights with 189-watt white LED – more than halving the energy consumption whilst simultaneously improving the working environment for our staff.
Renewable Energy
We have 16 Solar PV Systems totalling 653kw on our branch roofs. Since commissioning, Ernest Doe has generated a yield of over 3,000,000 kwh.
At Braintree, we have a ground source heat pump which completely heats the workshop, store and office. Brine is circulated through a network of underground pipes passing through eleven ninety metre boreholes. Ernest Doe were awarded a 'Very Good' BREEAM rating for the building.
Waste and Recycling
We actively encourage recycling and have introduced paper recycling points in all office work areas. We use recycled paper, buying biodegradable and/or recycled stationery as much as possible. All printer toners and water bottles are returned for recycling. We have switched to using compostable plates and wooden stirrers on our stands at county shows/events in place of single use plastic. We are working to minimise our plastic consumption and have transitioned from plastic cups to biodegradable alternatives for events as well as purchasing reusable mugs for the whole business for everyday use.
Community Support and Education
Every year we contribute to various initiatives in the communities in which we operate – ranging from sponsorship of local teams and groups (e.g. junior sports teams, young farmers clubs) to supporting local organisations and charities with donations, raffle prizes and free machine hire. We offer a free open invitation for the local community to attend our annual Doe Show and everybody is welcome to come along and see our business in action.
Corporate Governance
Ernest Doe & Sons Ltd is committed to ensuring that our business is conducted in all respects according to rigorous ethical, professional and legal standards and all the laws that regulate and apply are complied with.