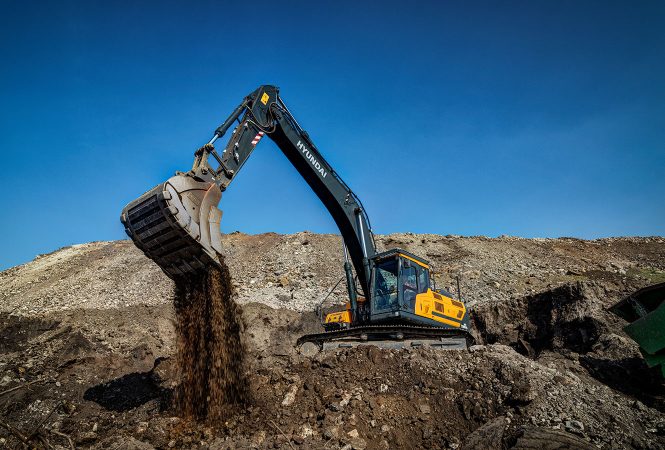 Hyundai Crawler Excavators
Heavy duty earthmoving equipment with caterpillar tracks. The Hyundai HX Series is substantial, with 14 models to choose from, meaning finding the right size and power for your task is easy. The HX ranges from 116hp to 424hp and a weight range 14,535 kg to 53,680 kg.
Whether in construction work, mass excavation, mining or waste management, Hyundai crawler excavators deliver top performance in various industries around the globe.
Hyundai tracked machines offer superior stability and optimised  weight distribution in offroad applications. From 13 to 120 tonnes, they are optimised for heavy digging, lifting and grading applications and built to last with minimum downtime.
Additional options include different counterweights, mono- and 2-piece-booms and various arm options as well as advanced camera systems and safety features.
There's a Hyundai crawler excavator model that's right for you, whatever the application.