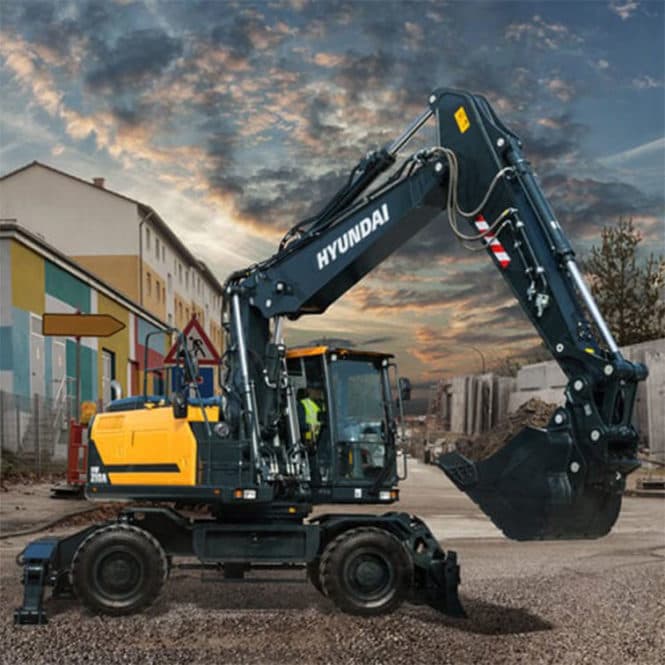 Hyundai Wheeled Excavators
Earthmoving equipment with wheels is ideal for smaller sites where manoeuvrability is important. The HW Wheeled Excavators range from 157hp tp 183hp with a weight range of 13,880 kg to 21,200 kg.
With Hyundai wheeled excavators, you'll roll into—and out of—tough jobs.
Featuring advanced controls, increased ground clearance and easy maneuverability in tight spaces, these ultra-reliable machines let you accomplish more work in less time.
By delivering versatile, mobile performance, Hyundai wheel excavators are a popular choice for operators tackling utility work, street maintenance, and construction site tasks. Each model offers efficient digging in a compact, maneuverable machine. See for yourself.