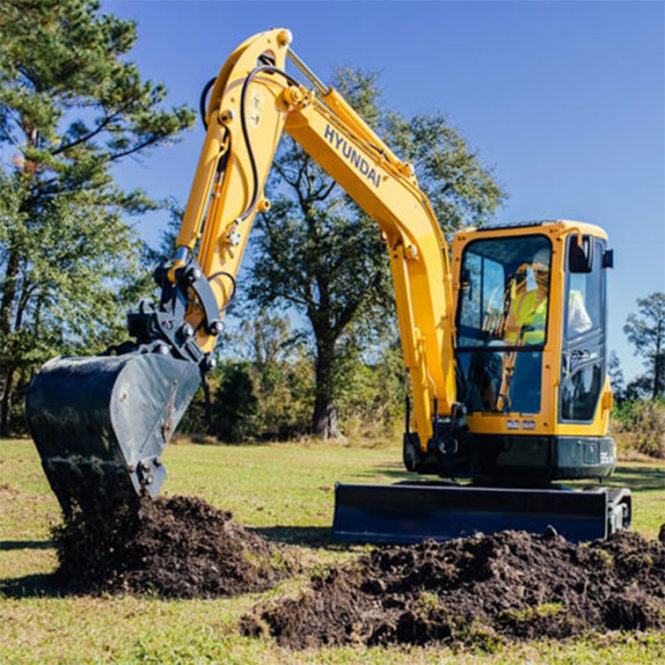 Hyundai Compact Excavators
Hyundai compact excavators (also known as mini excavators or mini diggers) are your smart choice for general excavation and site preparation projects. Hyundai excavators offer more exclusive features to help you be more productive and maximize your up time.
With their small footprint, low cost, and precise operation, Hyundai compact excavators have won over contractors in a big way.
Ideal for smaller tasks or where you need to work in a relatively confined space, Hyundai's mini and midi excavators are the perfect choice. With 7 caterpillar track models to choose from, they can handle from 1.6 to 8.2 tonnes, with power ranging between 17hp and 61hp. All models feature a fully enclosed operator cab for comfort and extended operating time.