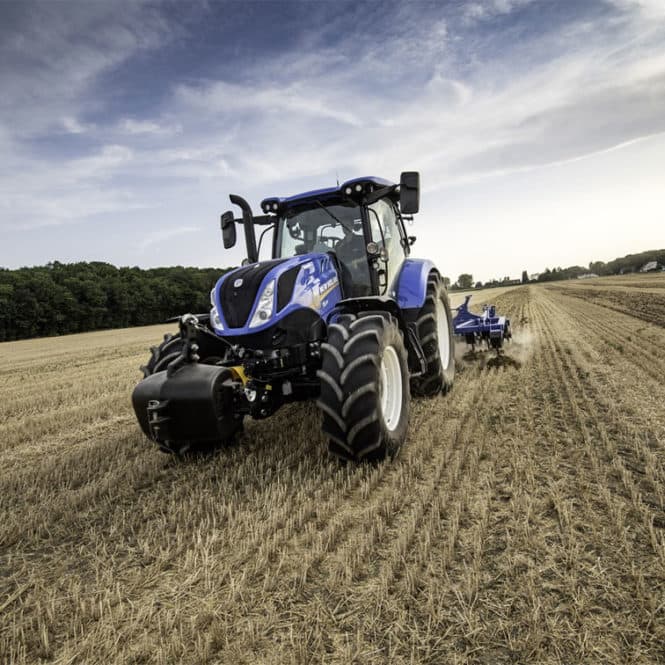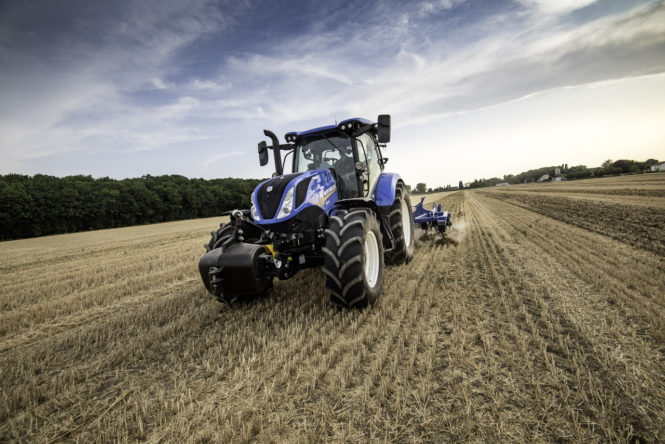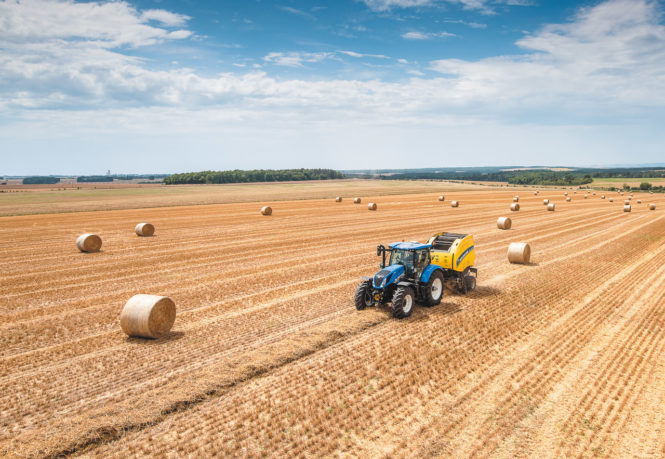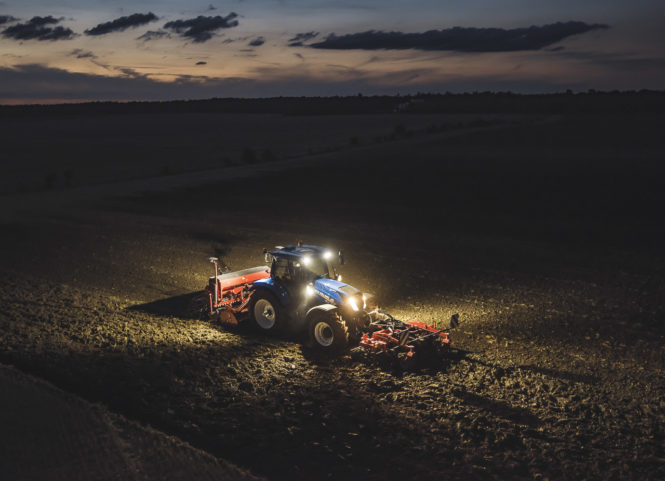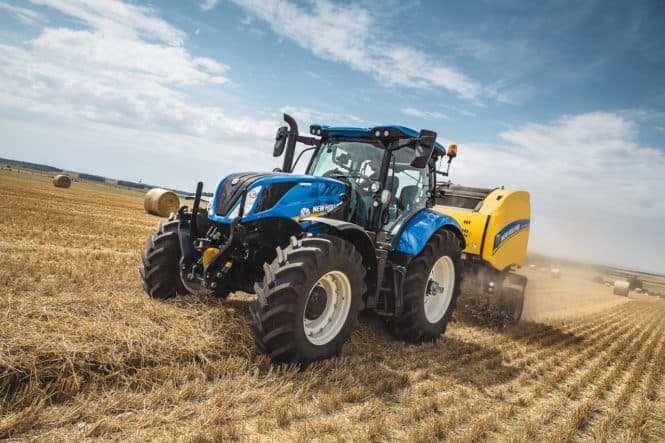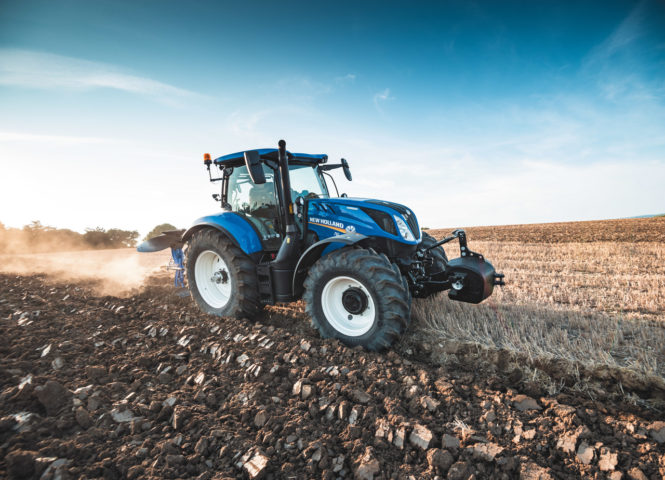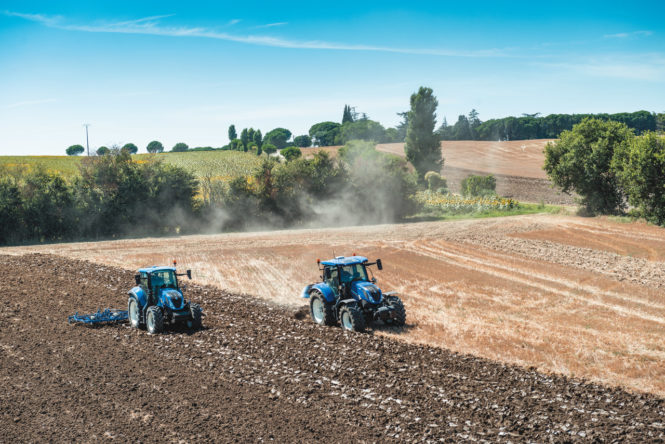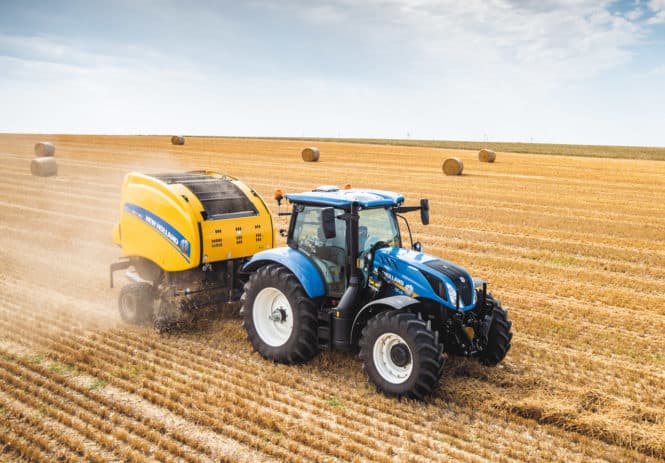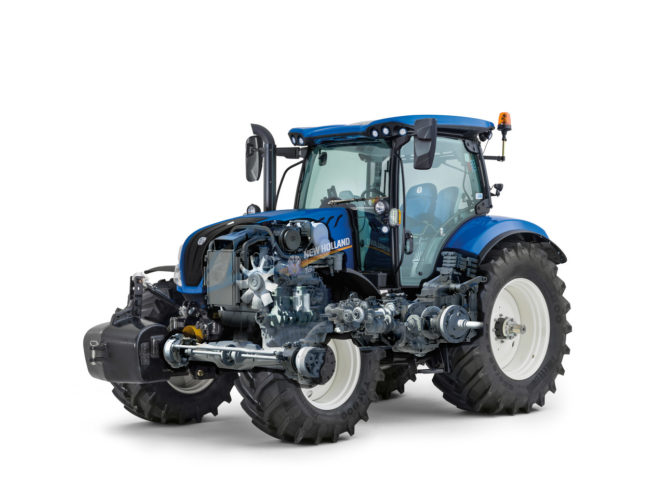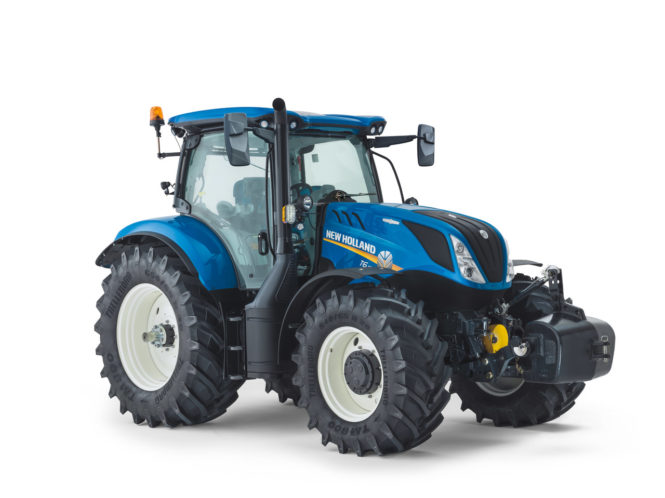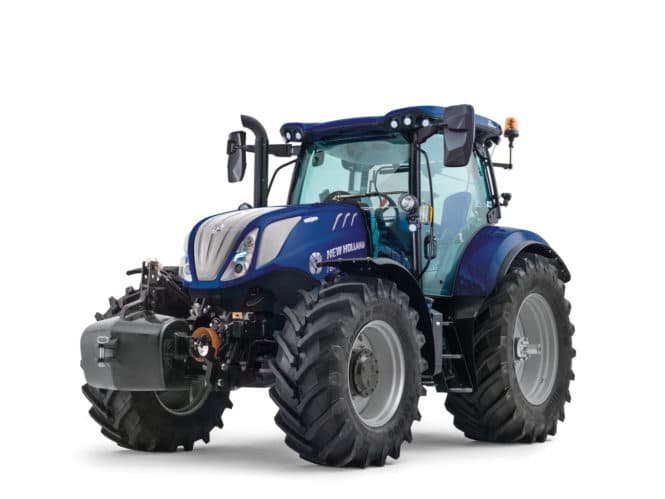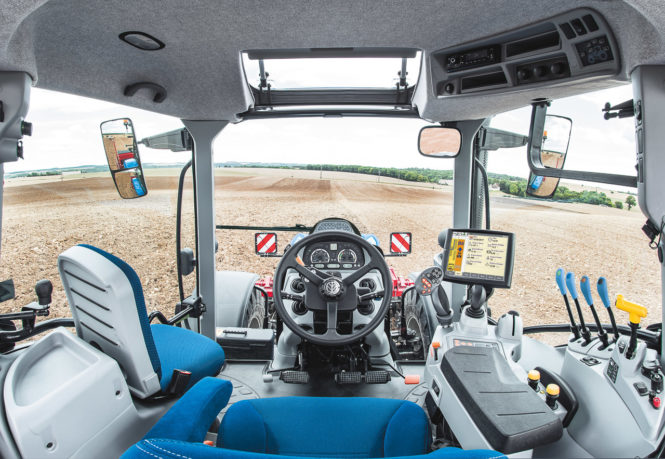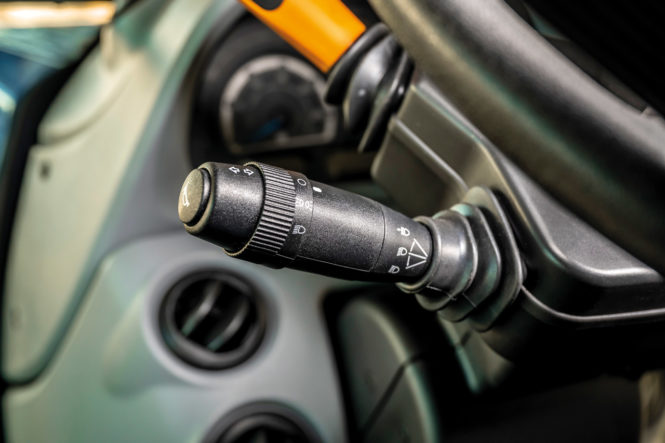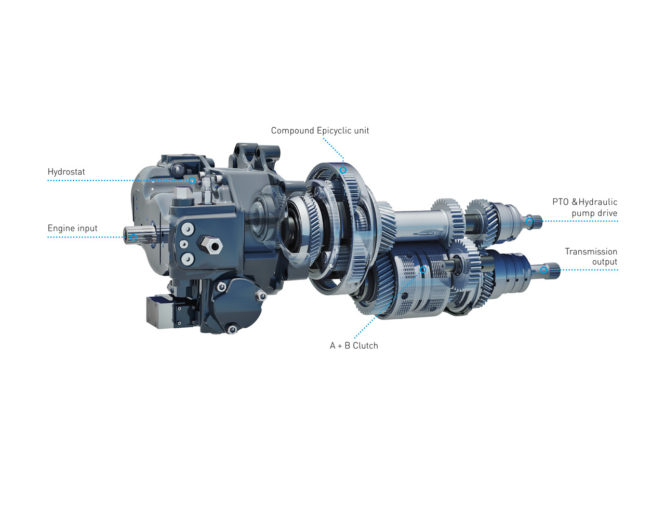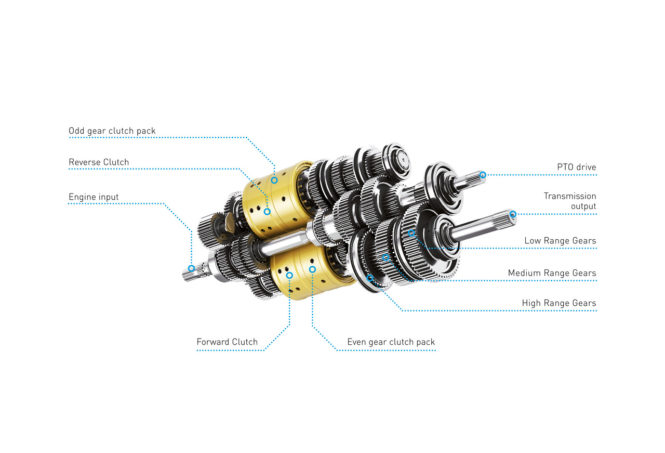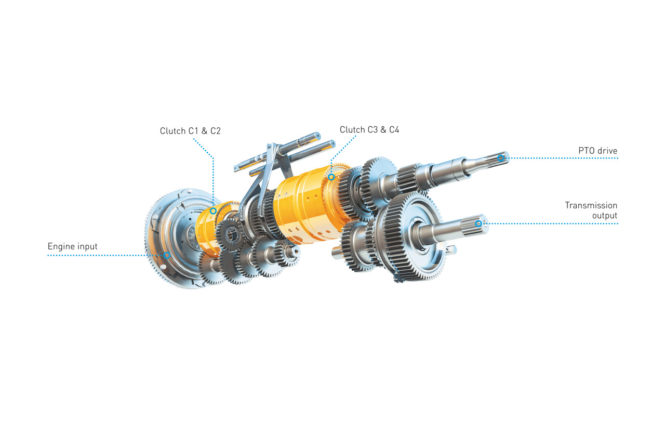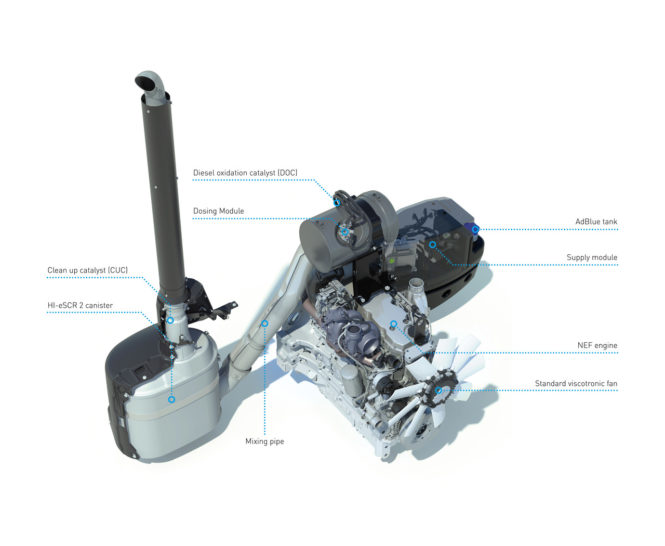 New Holland T6 Electro/ Dynamic/ Auto Command
OUTSTANDING EFFICIENCY
T6 Dynamic Command, 4 cylinder models are the most efficient in their segment, with 9% lower fuel consumption*.
* Calculated using independent DLG PowerMix draft cycle average test and 9% lower fuel consumption based on 4 cylinder published DLG test. Data sourced from independent external sources: DLG test reports and UK Profi International The Farm Machinery Magazine.
LUXURIOUS COMFORT
The industry-leading seat offering includes the Dynamic Comfort range with an ergonomic swivelling backrest and the Auto Comfort™ seat with active heating and ventilation for day-long comfort.
Features
SELECT THE TRANSMISSION GEARED FOR YOU
New Holland knows that every farm has different requirements, and that intelligent innovation also means offering tried and tested solutions to improve efficiency. The semi powershift Electro Command™ transmission offers clutchless gear changes to reduce fatigue, and gear shifting is taken care of for you with the addition of the optional Auto Modes. The latest addition to the Electro Command T6 range is the new 6 cylinder T6.160 model.
DYNAMIC OPERATION IN EVERY OPERATING SITUATION
The all-new Dynamic Command™ transmission, fruit of extensive customer consultation and an intensive research, development and testing process, is now available on the new T6.160 and T6.180 6-cylinder models, in addition to the T6.145 – 175 4 cylinder models. Designed to offer even more gears in the most frequently used operating ranges, this will enable you to perfectly match the speed of your T6 to the task in hand. Furthermore, the ability to deliver near instantaneous direction changes makes field, but especially loader work even easier and more efficient.
EFFICIENT AUTO COMMAND™ TRANSMISSION OFFERS ADVANCED NEW HOLLAND FEATURES
Designed and built by New Holland, the Auto Command™ transmission is available on the T6.145 – T6.175 4 cylinders models and is now available on the new T6.160 and the T6.180 6 cylinder models. This CVT transmission benefits from multiple direct drive points with 100% mechanical efficiency which have been precision engineered to ensure that they perfectly match the most frequently used speeds during cultivation and transport. Advanced double clutch control further enhances efficiency. Quite simply, it is the smoothest and most productive CVT around.
Specifications
New Holland T6.145
| | |
| --- | --- |
| Max. horsepower – ISO TR14396 – ECE R120 [kW/hp(CV)] | 92/125 |
| Rated horsepower – ISO TR14396 – ECE R120 [kW/hp(CV)] | 85/116 |
| Transmission | Electro Command™ |
| Max. lift capacity through the range (610mm behind ball ends) (kg) | 5284 |
New Holland T6.155
| | |
| --- | --- |
| Max. horsepower – ISO TR14396 – ECE R120 [kW/hp(CV)] | 99/135 |
| Rated horsepower – ISO TR14396 – ECE R120 [kW/hp(CV)] | 92/125 |
| Transmission | Electro Command™ |
| Max. lift capacity through the range (610mm behind ball ends) (kg) | 5284 |
New Holland T6.160
| | |
| --- | --- |
| Max. horsepower – ISO TR14396 – ECE R120 [kW/hp(CV)] | 107/145 |
| Rated horsepower – ISO TR14396 – ECE R120 [kW/hp(CV)] | 99/135 |
| Transmission | Electro Command™ |
| Max. lift capacity through the range (610mm behind ball ends) (kg) | 5284 |
New Holland T6.165
| | |
| --- | --- |
| Max. horsepower – ISO TR14396 – ECE R120 [kW/hp(CV)] | 107/145 |
| Rated horsepower – ISO TR14396 – ECE R120 [kW/hp(CV)] | 99/135 |
| Transmission | Dynamic Command™/ Auto Command™ |
| Max. lift capacity through the range (610mm behind ball ends) (kg) | 5284 |
New Holland T6.175
| | |
| --- | --- |
| Max. horsepower – ISO TR14396 – ECE R120 [kW/hp(CV)] | 114/155 |
| Rated horsepower – ISO TR14396 – ECE R120 [kW/hp(CV)] | 107/145 |
| Transmission | Dynamic Command™/ Auto Command™ |
| Max. lift capacity through the range (610mm behind ball ends) (kg) | 5284 |
New Holland T6.180
| | |
| --- | --- |
| Max. horsepower – ISO TR14396 – ECE R120 [kW/hp(CV)] | 116/158 |
| Rated horsepower – ISO TR14396 – ECE R120 [kW/hp(CV)] | 107/145 |
| Transmission | Electro Command™ |
| Max. lift capacity through the range (610mm behind ball ends) (kg) | 5284 |