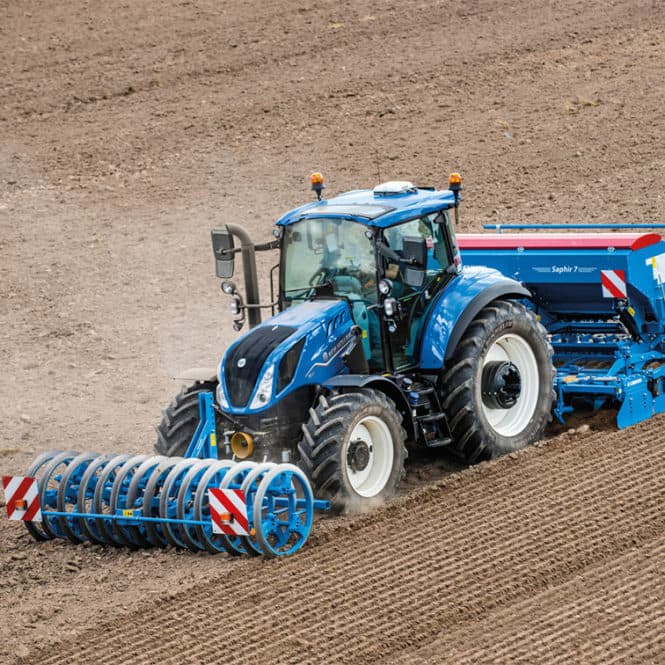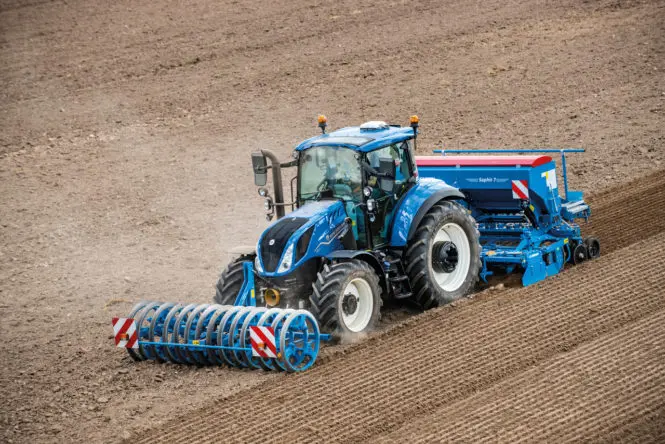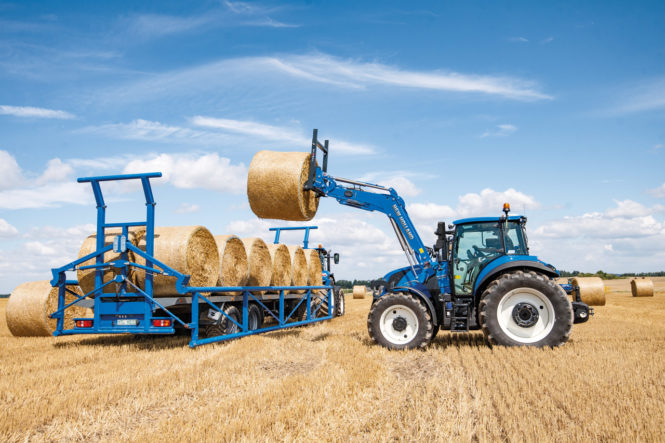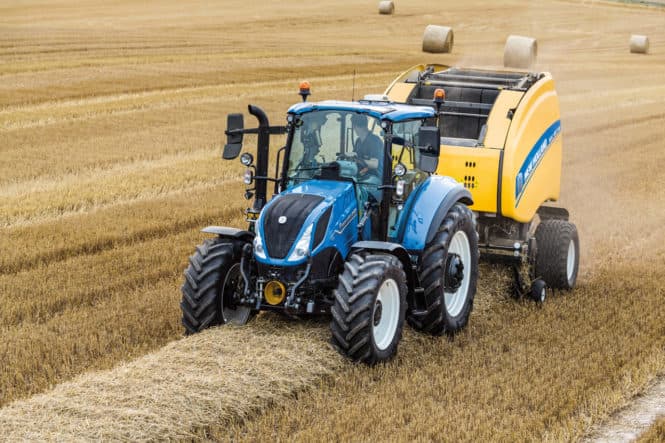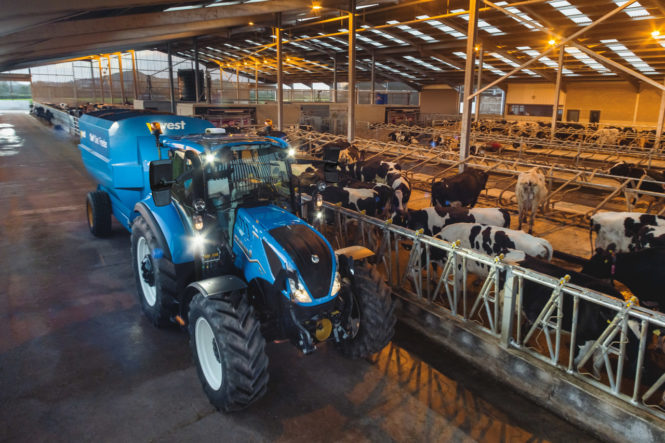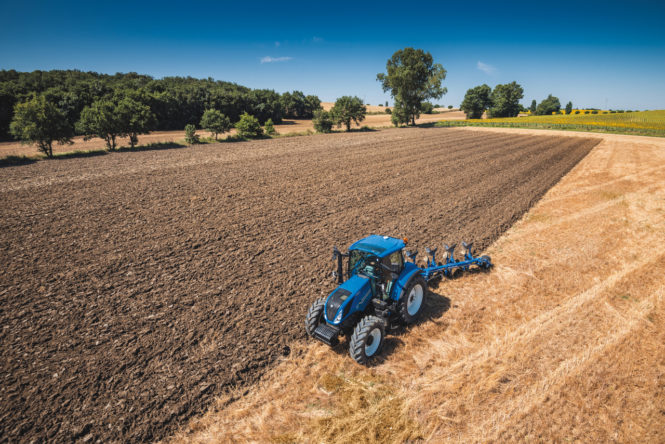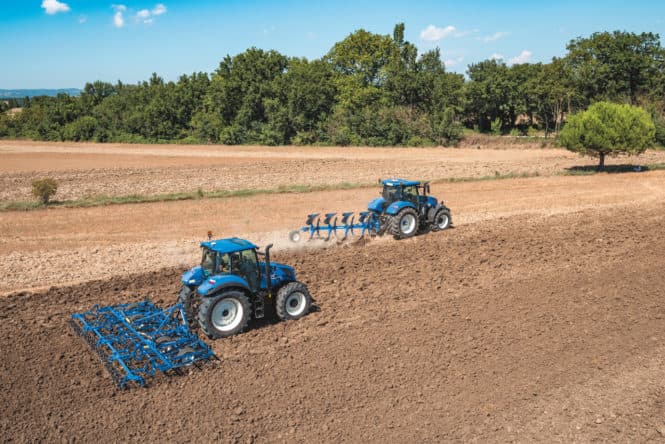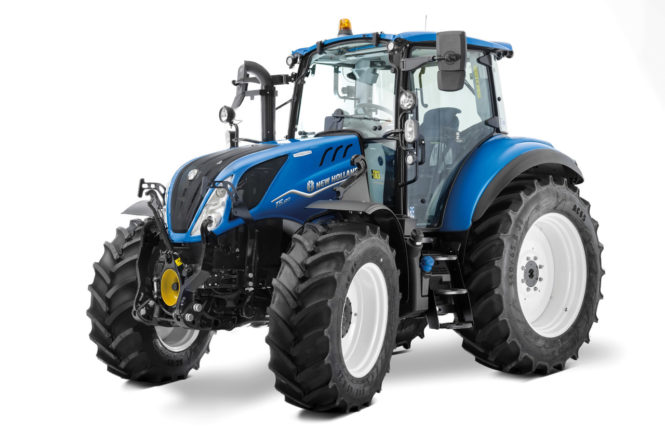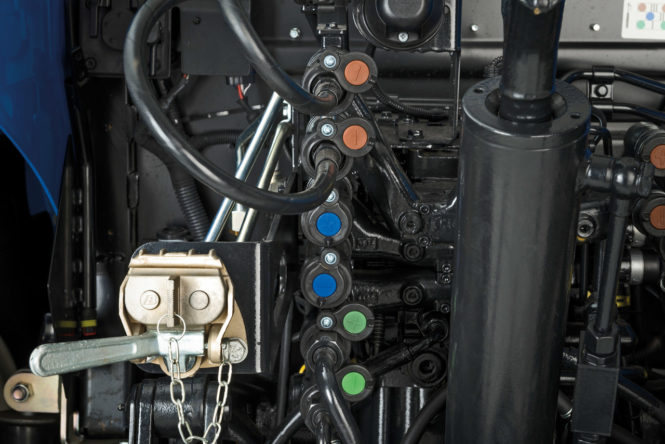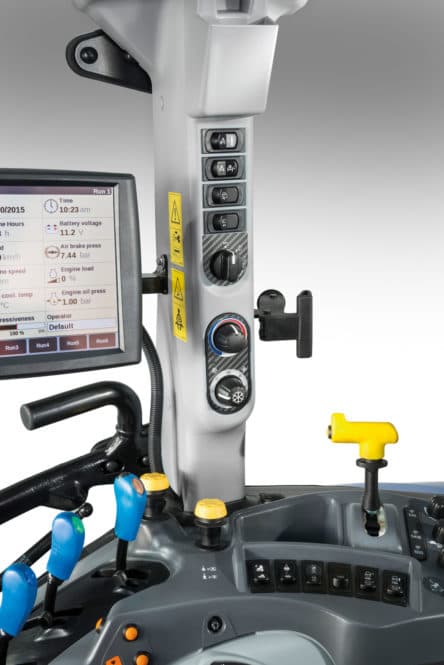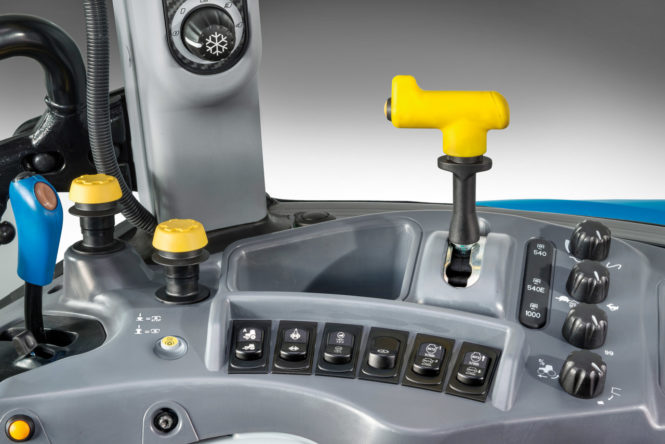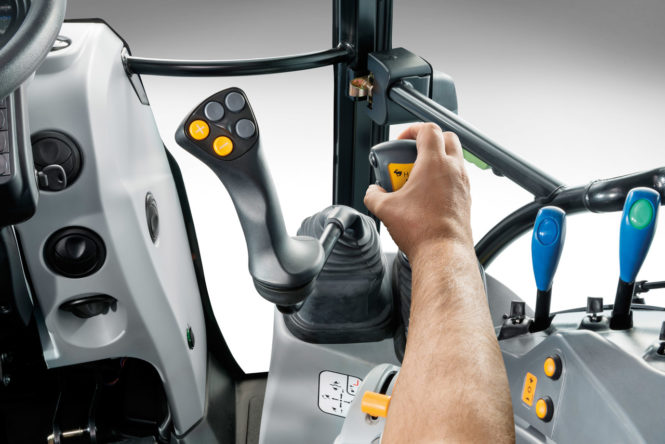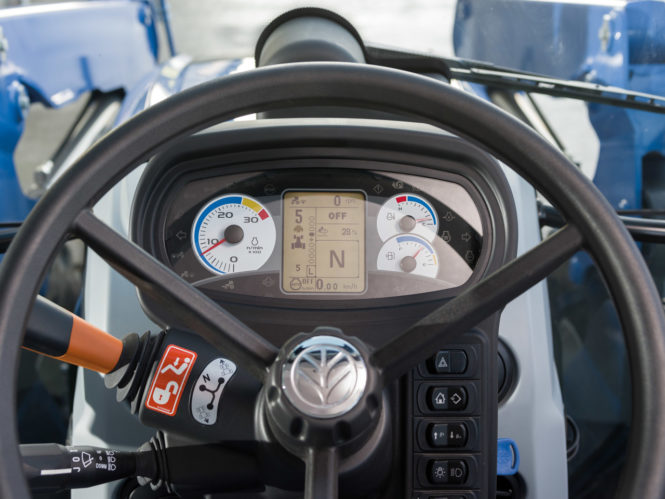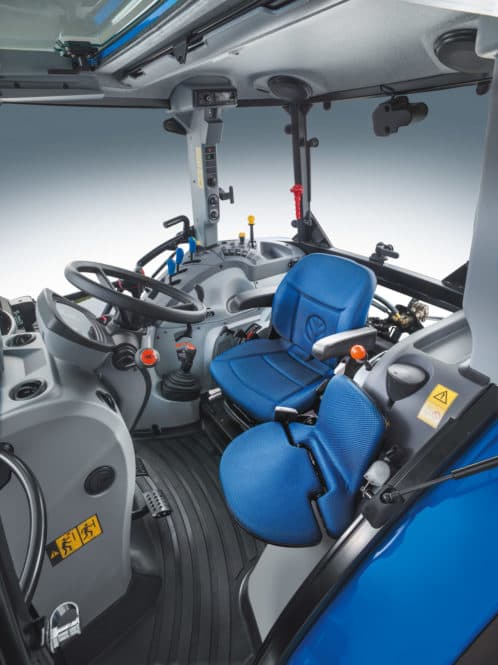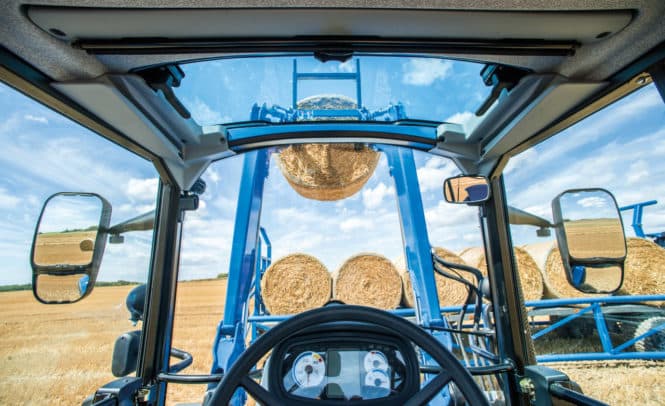 New Holland T5 Electro Command
MULTITASKING BECOMES EASIER
The new T5 Electro Command is helping to define modern livestock, dairy and mixed farming. Its eye catching New Holland styling includes the same design cues you expect in a T6 or T7 tractor. From distinctive cat eye lights, New Holland's signature LED lights and aggressive fish gill vents in the bonnet, the T5 will get heads turning. The tractor's overall compact dimensions and high power-to-weight ratio mean the T5 ticks all the right farming boxes.
EXCELLENT EFFICIENCY
The T5 Electro Command's compact dimensions are home to the highly efficient FPT Industrial F5 3.6 Litre engine with ECOBlue™ Compact HI-eSCR 2 technology for Stage V compliance. It delivers increased performance and up to 5% more torque backup for even more productivity.
OUTSTANDING VERSATILITY
The wide frame front loader offers higher stability, even when working with the heaviest loads at maximum extension. The in-cab joystick features transmission controls for effortless up and down shifting. This is all in a compact package: both standard and Comfort Ride™ cab suspension models come in at the same low overall height of 2.7m.
INCREASED PRODUCTIVITY
The new LED lighting package turns day into night for true around the clock working. The all-new EZ-Pilot™ PRO package featuring the large IntelliView™ IV screen delivers single-screen assisted guidance excellence.
ULTIMATE COMFORT
With the T5 Electro Command range, you can benefit from New Holland's renowned Terraglide™ front axle suspension, which helps ensure a silky smooth ride on even the roughest terrain; when paired with Comfort Ride™ cab suspension you've discovered the key to farming luxury.
Features
A NEW BREED OF TRACTORS FOR FUTURE FOCUSED FARMERS
The new T5 Electro Command has redefined farming excellence for livestock, dairy and mixed farmers. The new T5 Electro Command is fruit of extensive customer consultation which means you can choose it, safe in the knowledge that it is right for your farm. Why? Because farmers just like you have been involved in its development.
T5 ELECTRO COMMAND. BUILT WITH VERSATILITY IN MIND.
New Holland knows that the T5 Electro Command will be used in a wide variety of applications, so it has been engineered by design to offer versatility as standard. Perfectly at home in the field, on the road, in the shed or in the yard, it can effortlessly turn its hand to transport, PTO, front loader work or even municipal and groundcare applications. The Electro Command™ transmission enables you to easily and precisely adjust your speed to the task in hand. With a full range of PTO speeds, high visibility roof hatch as standard and front and rear linkage.
T5 ELECTRO COMMAND RANGE: 3 MODELS NUMEROUS APPLICATIONS
The new T5 Electro Command range's three models have been designed to ensure the perfect spread of power across the range. The entry-level T5.100 delivers 101hp which rises to the 117hp on the range-topping T5.120. This is all wrapped up in a compact package with high power-toweight ratio, meaning the T5 packs a punch and delivers outstanding agility.
AN IDEAL PACKAGE CHOICE FOR YOUR OPERATION
The new T5 Electro Command can be specified in either the Smart package to suit operations that require the essential features and options to ensure high levels of efficiency and productivity or the Deluxe package for increased comfort and operator convenience with a selection of the most innovative features.
Specifications
New Holland T5.100
| | |
| --- | --- |
| Max. horsepower – ISO TR14396 – ECE R120 [kW/hp(CV)] | 74/101 |
| Max. torque – ISO TR14396 (Nm) | 450@1300rpm |
| 4WD front axle | |
| Max. lift capacity at ball ends (kg) | 5200 |
New Holland T5.110
| | |
| --- | --- |
| Max. horsepower – ISO TR14396 – ECE R120 [kW/hp(CV)] | 81/110 |
| Max. torque – ISO TR14396 (Nm) | 490@1300rpm |
| 4WD front axle | |
| Max. lift capacity at ball ends (kg) | 5200 |
New Holland T5.120
| | |
| --- | --- |
| Max. horsepower – ISO TR14396 – ECE R120 [kW/hp(CV)] | 86/117 |
| Max. torque – ISO TR14396 (Nm) | 506@1300rpm |
| 4WD front axle | |
| Max. lift capacity at ball ends (kg) | 5200 |
Download Brochure
T5 Electro Command Range

PDF, 13.4 mb

Download