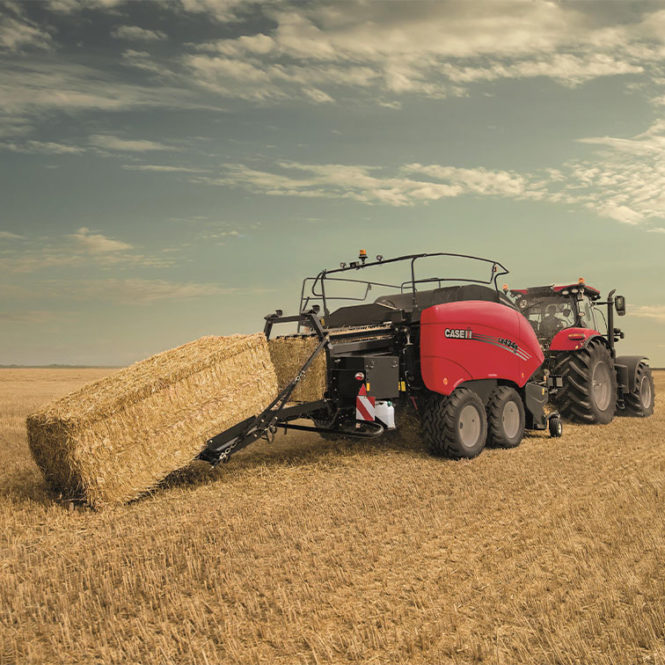 Case IH Large Balers LB4 XL Series
New generation LB balers feature revisions and refinements throughout, to create machines even more productive than their predecessors. Additionally, the range now includes two new models, the LB424 XL and the LB434 XL. You're guaranteed a rugged, robust and reliable baler whichever model you choose. Each one is designed to make your baling more productive, more profitable and more of a pleasure.
From front to rear, every aspect of the LB series balers was examined by Case IH engineers to analyse areas where there was scope for improvement. Every major component came under scrutiny, from the pick-up, rotor and pre-chamber through to the packer and knotters.