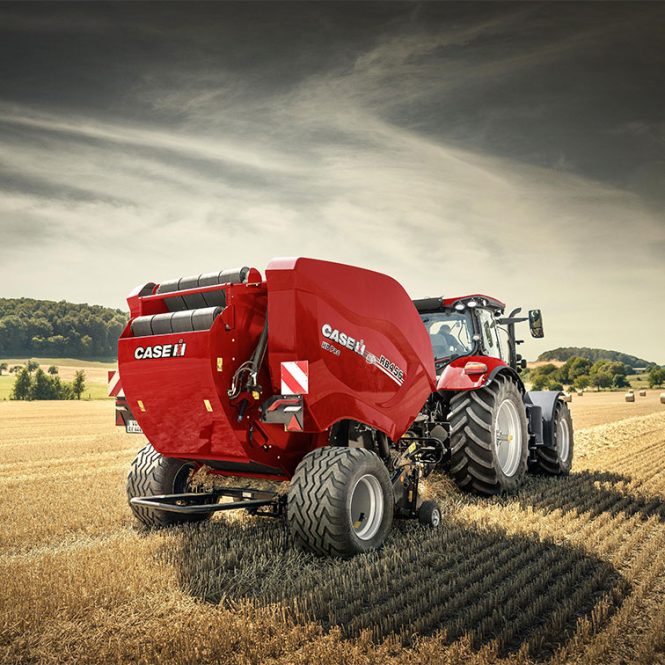 Case IH Round Balers RB 456/466 HD PRO Series
Built with durable components and a heavy-duty design in mind, the new RB6 HD Pro series is a high-performance baler for exceptionally high densities under all circumstances. Choosing from three different kind of rotors (RotorFeeder or RotorCutter with 13 or 25 knives), bales can be set-up to have a diameter of between 0.9 and 1.9m.
DURABILITY
The RB6 HD Pro series relies on a robust drive line and premium materials for maximum lifetime and minimum downtime. The baler can perform efficiently in any size of field helping to reduce costs so you can focus on what matters most in farming.
PERFORMANCE
Capable of baling heavy silage crops to large straw windrows handling them with ease. The wide pick-up and automatic drop floor will increase your capacity and ensure high densities in all crops.
VERSATILITY
The RB6 HD PRO series provides you with perfectly formed bales, no matter how heavy or wet the crops are. Choose from a range of feeding options RotorFeeder and Rotor Cutter with electronic knife group selection.