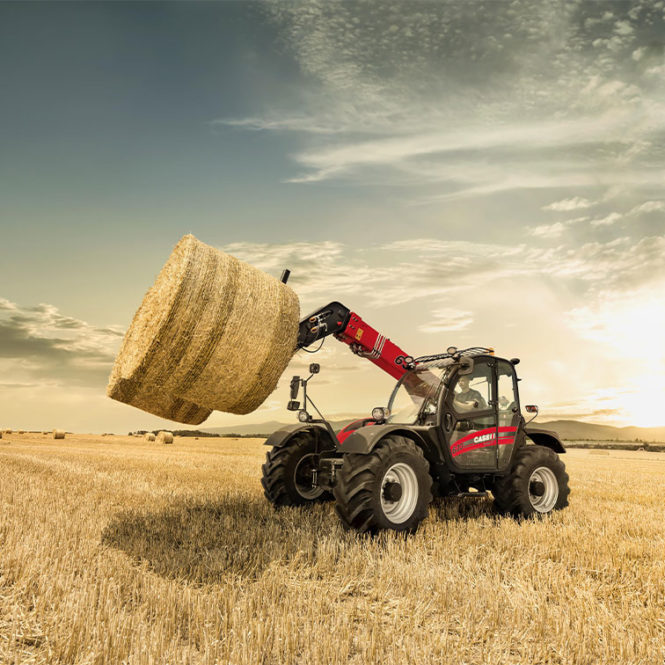 Case IH Farmlift Series
Case IH designed and built the Farmlift telescopic loader range to meet the varied needs of today's agriculture – from the small farmer to large operations. Whatever your needs, there is a Farmlift for you. Whatever model you choose, you know you can count on superior operating comfort, short loading times and quick vehicle response.
Case IH has always catered for the needs of almost every type of farm, and the Farmlift line of telescopic loaders continues that tradition. With a range of six models, with lift capacities from 2,500 to 4,200kg and a maximum lift height of 9.1m, the Farmlift line bears the same hallmarks that make every Case IH machine worthy of the name – ruggedness, reliability and comfort, coupled with power, speed and agility. There's plenty of Farmlift models to fit your needs.