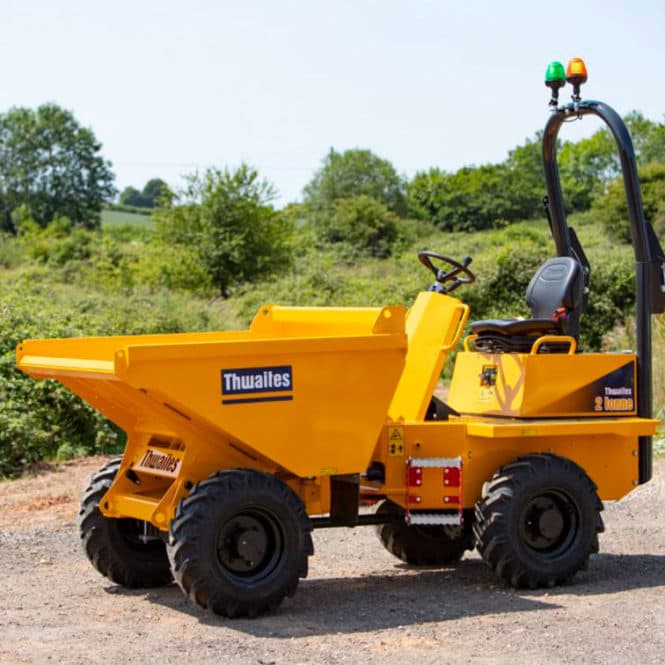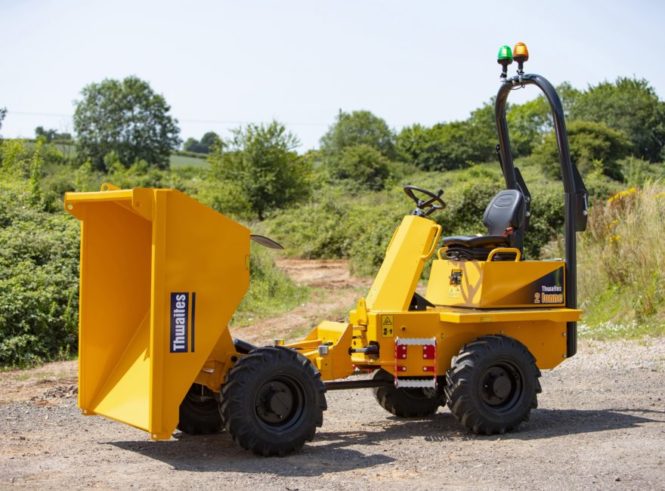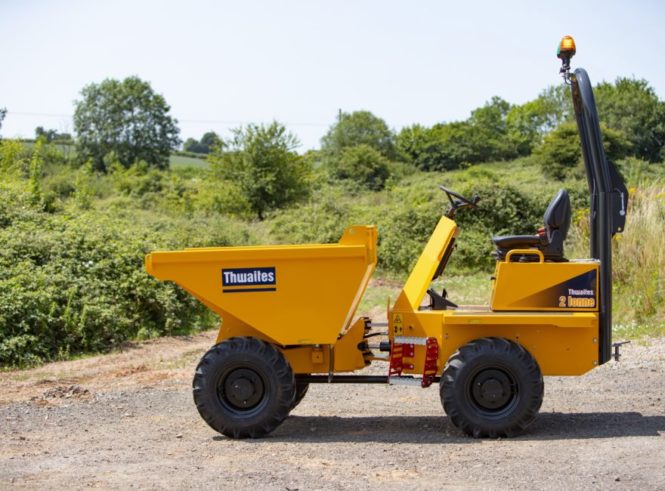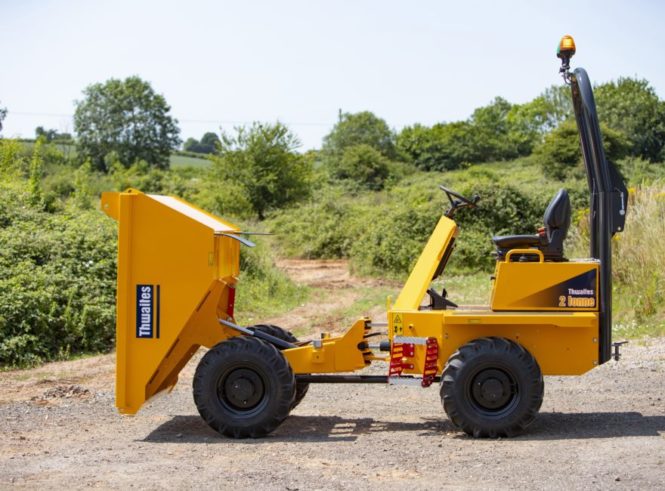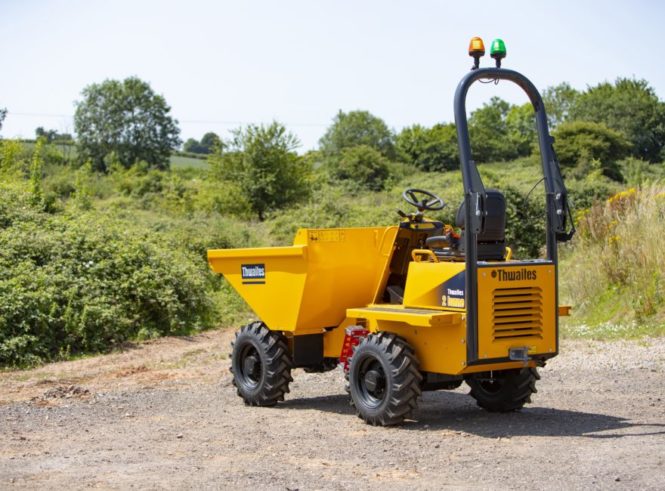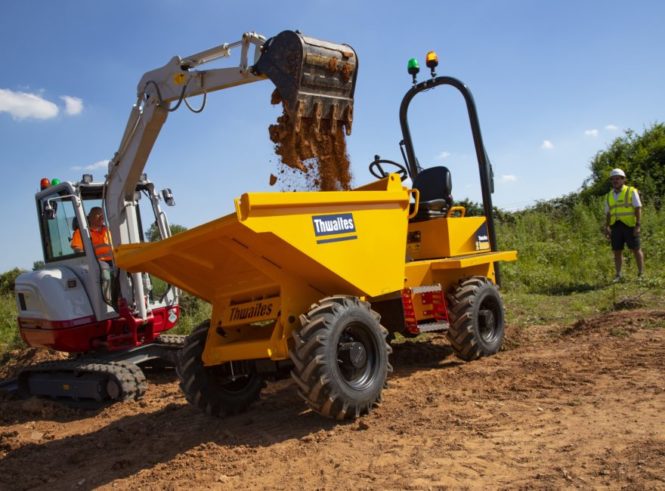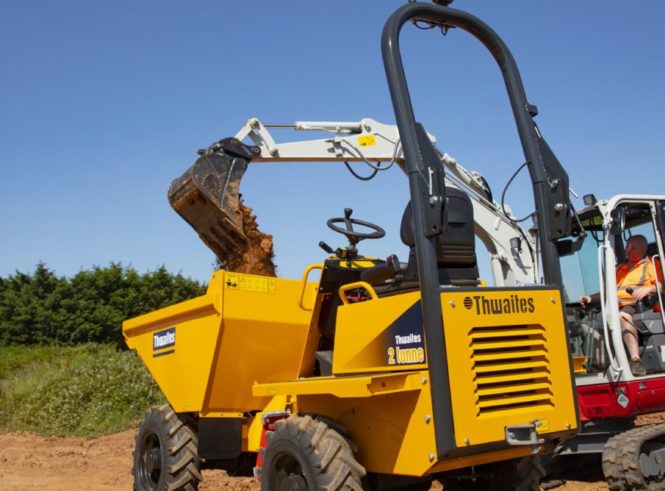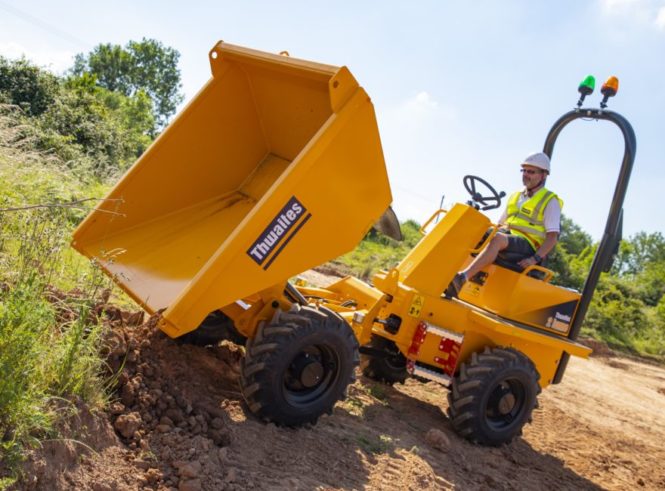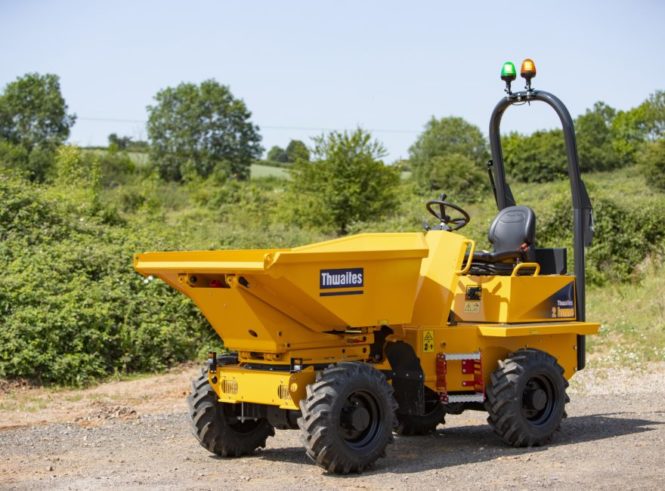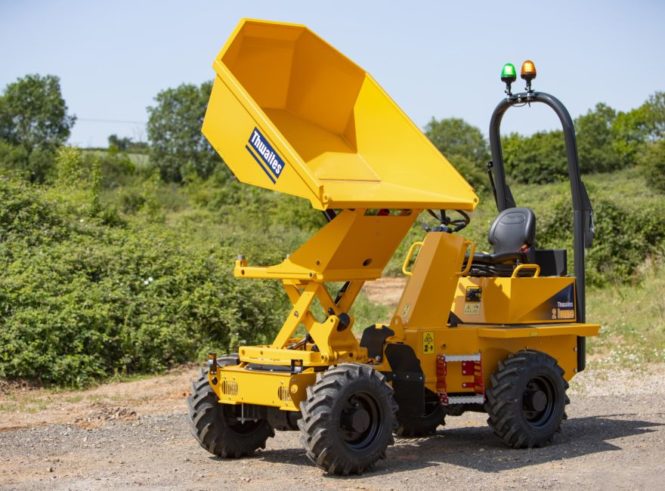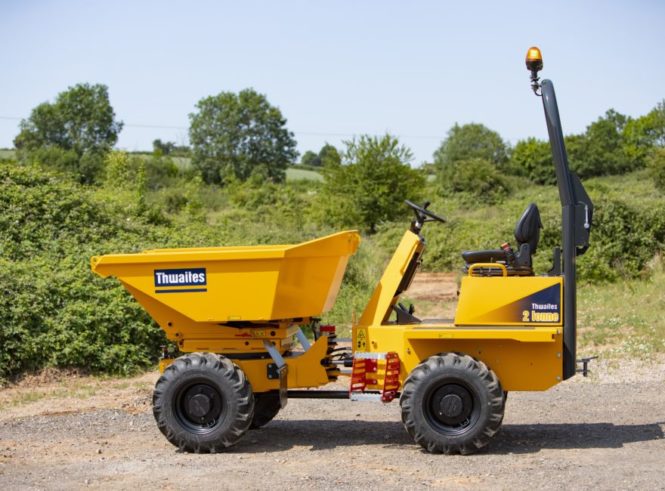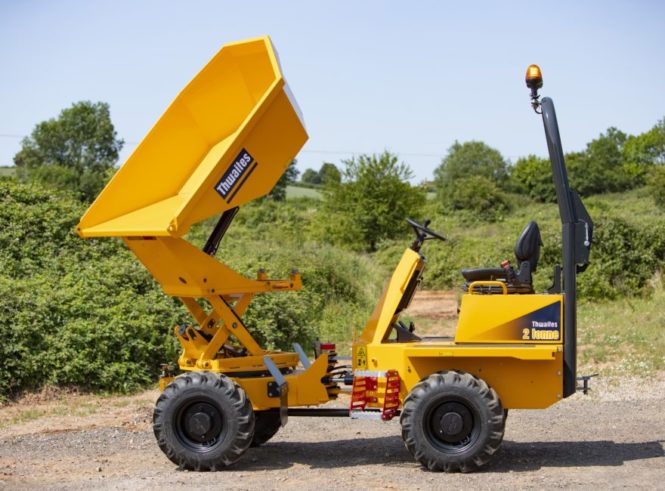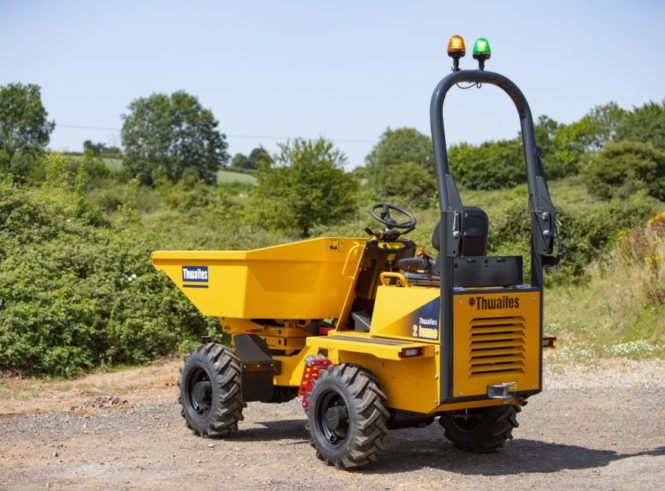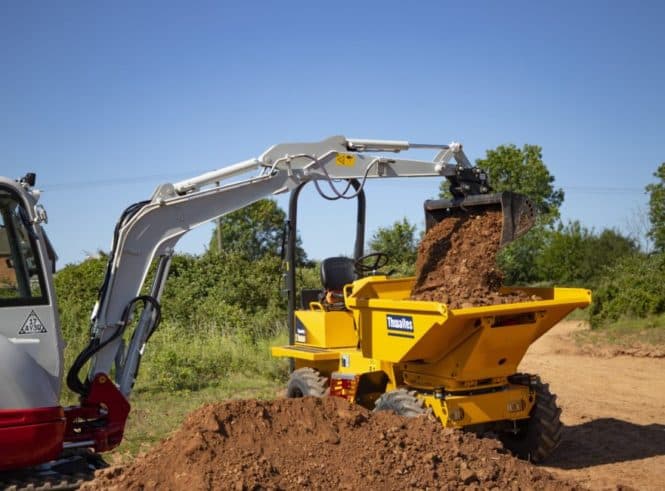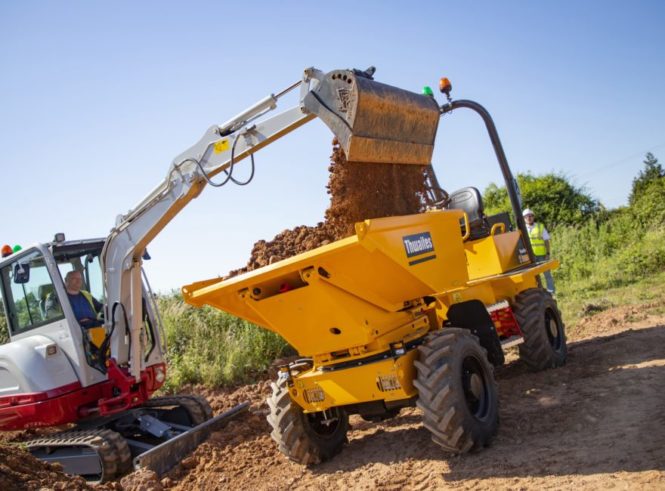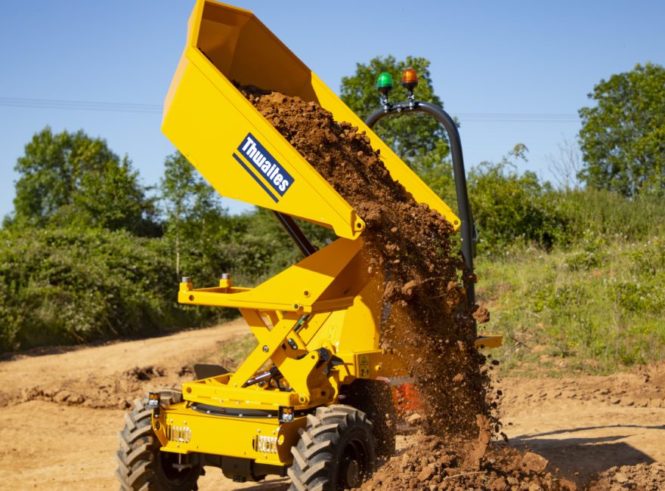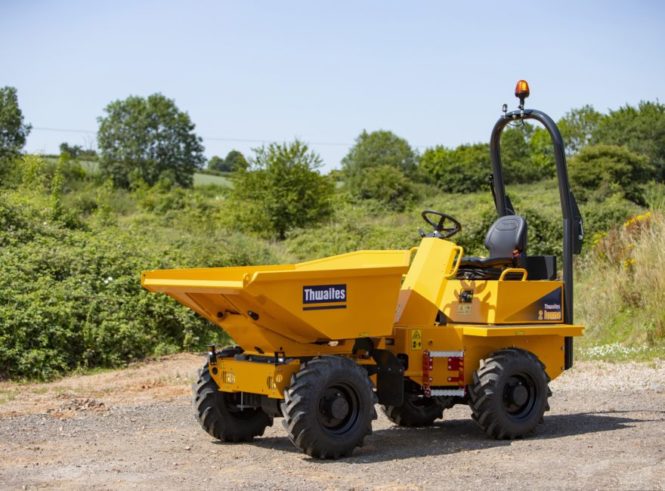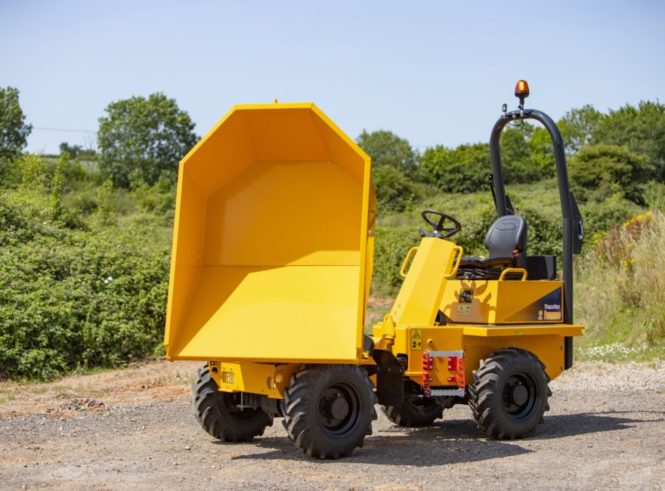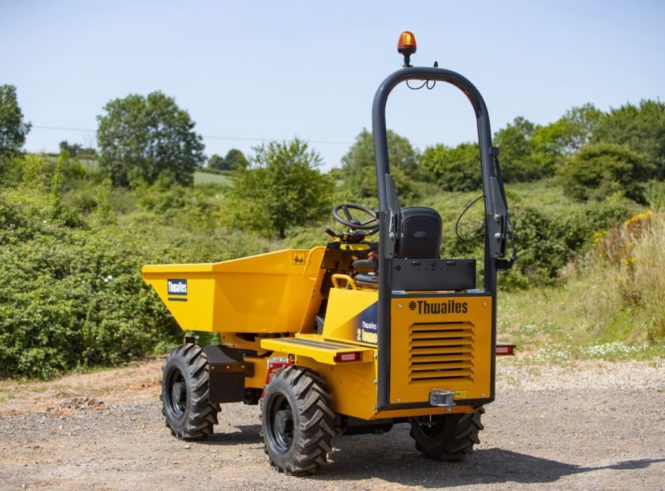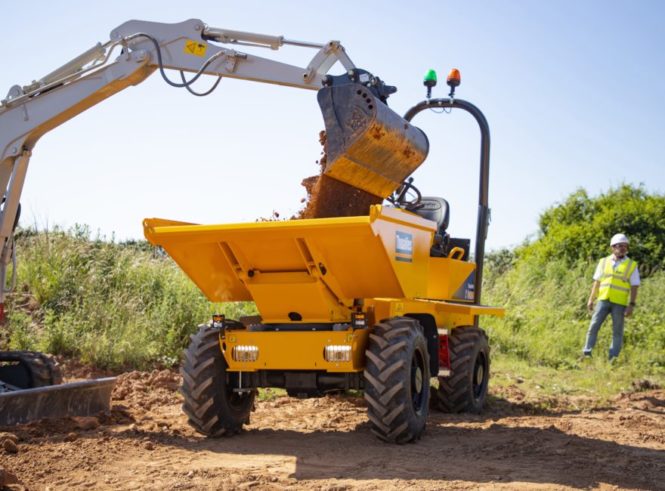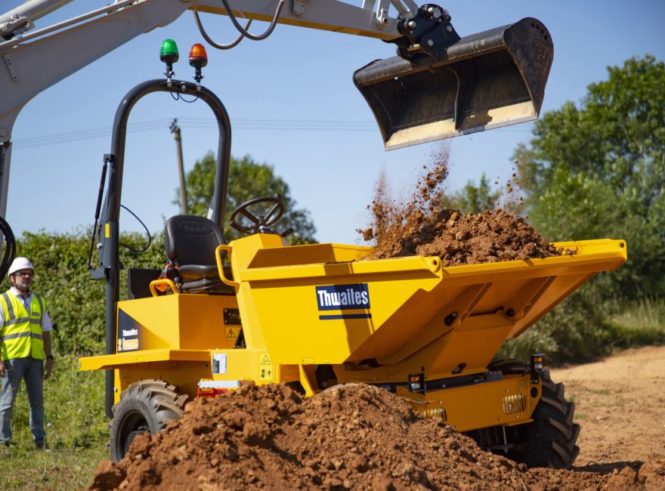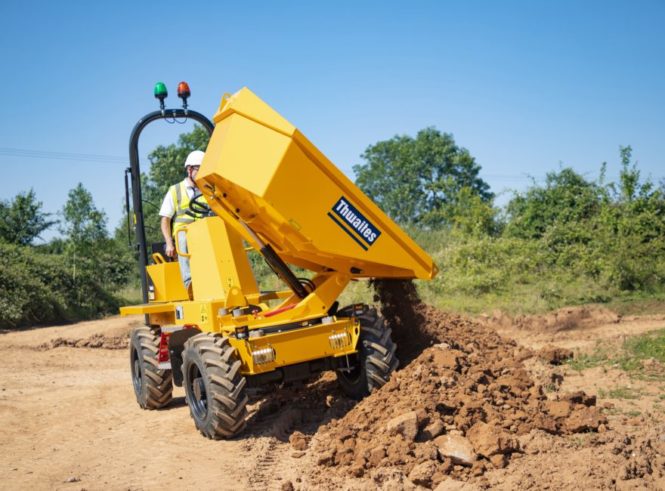 Thwaites 2 Tonne Range
The Thwaites name is synonymous with the best-quality dumpers on the market. Advanced design and investment in tooling provide today's customers with the very best products at the cutting edge of technology.
The Thwaites 2 tonne, Stage V dumpers are manufactured with contractors and hirers in mind – ensuring operator safety, reducing risk on site and improving performance.
Powered by a 18.4kW Yanmar engine, delivering 107 Nm max torque for optimum traction, and with a Spring Activated Hydraulic Release (SAHR) handbrake for enhanced control.
These machines are available in a range of configurations to best suit your needs:
Hi Swivel
Power Swivel
Front Tip
Manual or Hydrostatic Transmission
These adaptable machines have a fully welded 6 mm steel plate skip with reinforced box section fitted to the mouth and sides to minimise skip damage. Easy to service and maintain with market leading residuals.
Safe, compliant and competitive.