Ulting HQ Hosts Successful Apprentice Day Celebrating Land Based Engineering Skills
We were extremely proud to host our 2023 Graduation Ceremony Apprentice Day at our Ulting headquarters last week. The event brought together a total of 21 first and second-year apprentices, along with this year's 7 graduates, in a celebration of their skills development and achievements.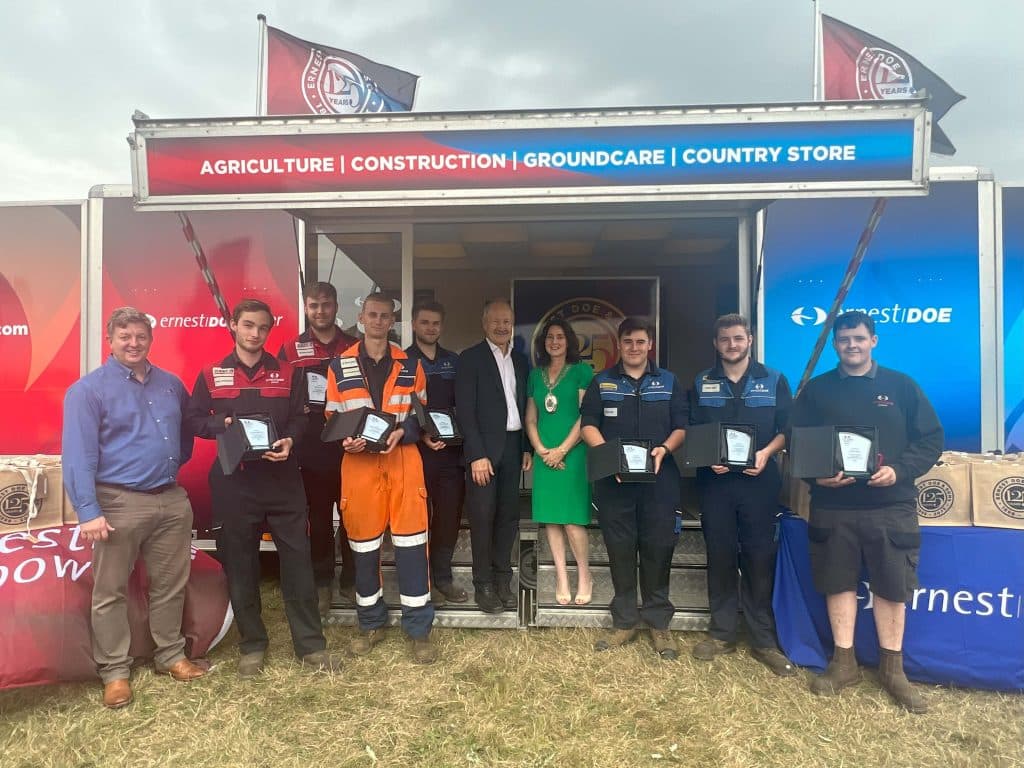 Our apprentices took part in a 'driving day', where they were given the opportunity to operate and drive a range of heavy machinery, including tractors, combines, diggers, and mini excavators, with instruction and guidance from our demonstration team and various managers. This hands-on experience not only allowed them to gain valuable practical skills but also provided an insight into the industry's latest technologies.
In addition to the practical machinery operations, a lunchtime BBQ brought everyone together with a chance to socialise over food, fostering camaraderie among the apprentices, graduates and wider team members in attendance.
We were also joined by our Chairman Colin Doe, Sales Director Graham Parker and General Service Manager Ken Smyth. However, the day was made even more special by the presence of Councillor Diana Garrod, Chairman of Braintree District Council, who had the honour of presenting awards to our seven graduates. These talented individuals received recognition for their dedication and hard work, achieving the status of qualified technicians.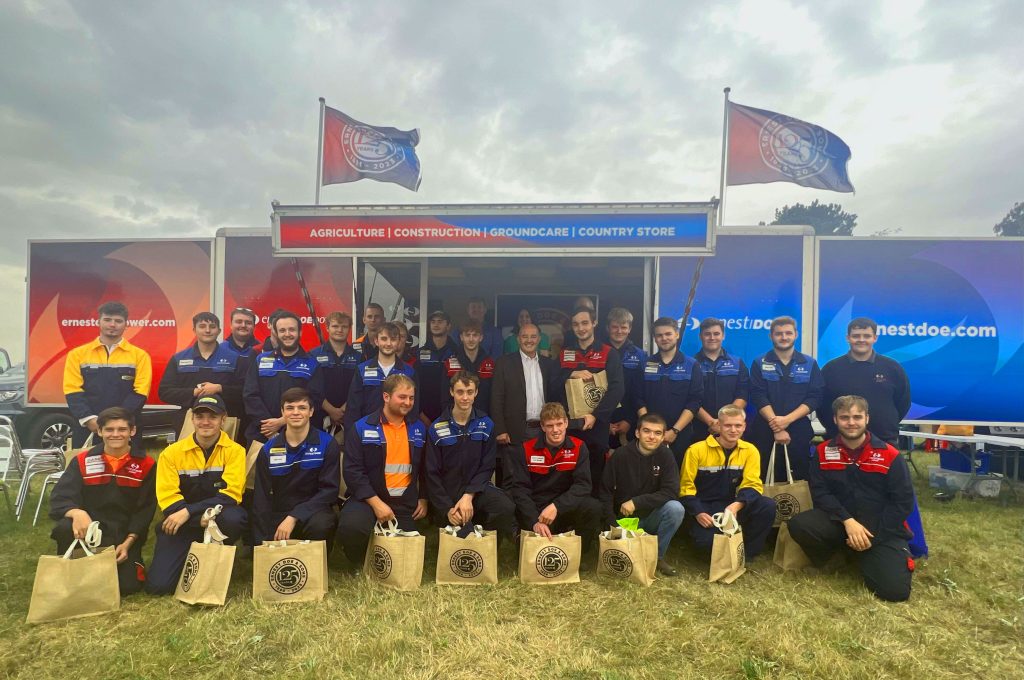 To our graduates, we extend our heartfelt congratulations and best wishes for your future endeavours. Your achievements are a testament to your commitment and determination, and we are excited to see your careers go from strength to strength.
At Ernest Doe & Sons, we remain dedicated to nurturing and supporting the next generation of engineers and technicians. The success of our Apprentice Day further emphasizes our commitment to closing the skills gap and ensuring a bright future for the industry.
For more information about our apprenticeship program or current vacancies please visit our careers section or, to express interest in our 2024 intake, please email our Service General Manager: kensmyth@ernestdoe.com