Restart a Heart Day – 16th October 2023
In a world where time is of the essence during a medical emergency, the Restart a Heart campaign shows us that, with the right knowledge and tools, we can make a big difference. Recently, something amazing happened at our headquarters in Ulting, Essex: our team of first aiders worked together to help a colleague who had a cardiac arrest. This incident shows just how important it is to act fast and know what to do in a crisis.
It was a regular Monday morning when a colleague suddenly had a cardiac arrest and stopped breathing. Instead of panicking, our newest member of the first aider team, George, who was present at the time, quickly came to help. He stayed calm and, together with Karl and our other Ulting first aiders who all contributed to the task at hand, used the CPR skills he had recently learned. What really saved the day was having an Automated External Defibrillator (AED) at our workplace which Emily ran to collect. An AED is a special device that can give the heart an electric shock to help it start beating normally again during a cardiac arrest. With the AED and the CPR, our colleagues were able to restart our friend's heart before professional medical help arrived.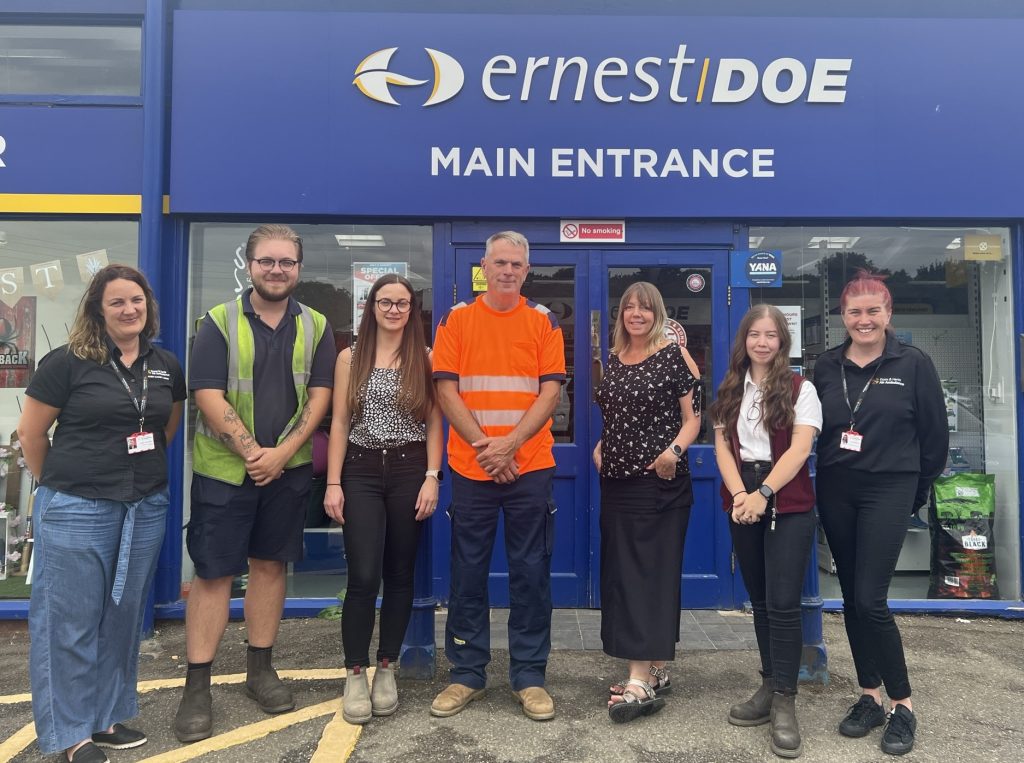 Pictured left to right, flanked either side by Helen Goodwin (far left) and Liz Moonie (far right) who attended the call from Essex & Herts Air Ambulance (EHAAT) are our first aiders, George, Isabella, Karl, Becks and Emily.
An ambulance and even an air ambulance with skilled medical teams came to our office. They confirmed what we already knew: the quick action of our colleagues who were first on the scene was crucial in saving a life. They did a great job of helping until the professionals got there.
Amazing job guys – we are so proud of your fast action, level heads and ability to step up and help when it was most needed.
Deep gratitude also to the rest of the attending EHAAT crew: Dr Jess Payne, Dr Amy Hughes and critical care paramedic Tony.
We want more people to survive an out-of-hospital cardiac arrest by making sure everyone knows that when someone collapses and stops breathing, it's important to call 999, perform CPR and use a defibrillator if there's one available nearby.
RESTART A HEART CAMPAIGN
This incident shows why the Restart a Heart campaign is so important. Every workplace, school, and community should encourage people to learn first aid. Having access to an AED is even better. It proves that knowing what to do in an emergency and having the right tools can make a big difference. We saw that even regular, non-medical people like us can do amazing things when we're trained and prepared. The Restart a Heart campaign reminds us that by learning, getting ready, and acting fast, we can make a really positive difference in our community.
More than 30,000 out-of-hospital cardiac arrests happen every year in the UK. Sadly, less than one in 10 people survive. Early CPR and defibrillation can more than double the chances of survival in some cases.
ESSEX AND HERTS AIR AMBULANCE TRUST (EHAAT)
EHAAT provide a Helicopter Emergency Medical Service (HEMS) by bringing the hospital to the critically ill and injured patients of Essex, Hertfordshire and surrounding areas.
Essex & Herts Air Ambulance, unlike NHS emergency services, is a charity. The free life-saving service is provided 24/7 by helicopters and by rapid response vehicles. It relies on the generosity of people and businesses across both counties to remain operational, providing a first-class pre-hospital emergency medical service to the people of Essex, Hertfordshire and surrounding areas. If you would like to find out more about the amazing work they do or, indeed, make a charitable donation, here's a link to their website