Ernest Doe & Sons, the multi-franchise dealership with 19 branches across the South East and East Anglia, have been awarded Bomag UK Dealer of the Year 2021.
The Award was announced to the team by Simon Kennedy, UK Sales Manager, Bomag GB: "To achieve the recognition as Bomag Dealer of the Year 2021 is a well-deserved accolade for Ernest Doe. Their personal and professional ambitions, from sales team training to customer care make Ernest Doe worthy winners. Thank you and congratulations to the whole team."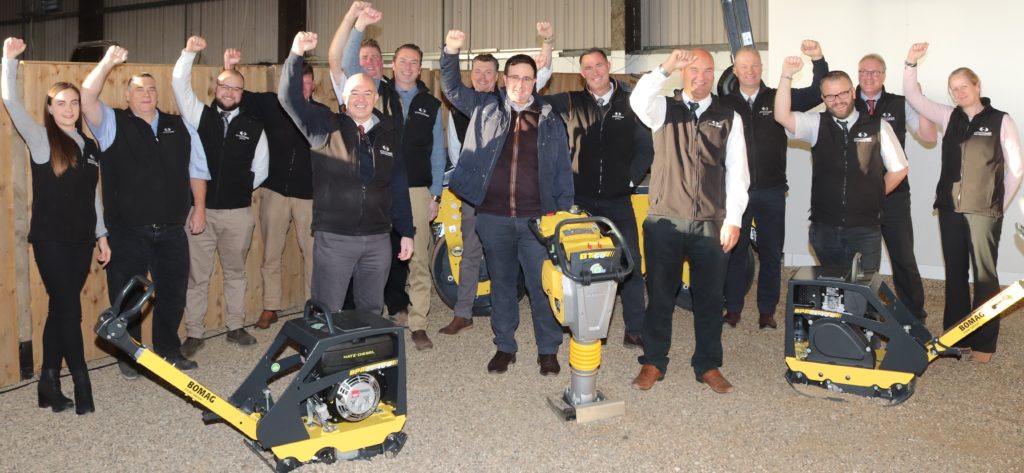 BOMAG is the world's market leader in the field of compaction technology and manufacturer of machines for the compaction of soil, asphalt and refuse with a product range of over 250 lines.
Compaction equipment from BOMAG is used in areas as diverse as horticulture and landscaping to the entire range of road construction and heavy dam construction.
"Bomag offer us another market leading brand within the Ernest Doe construction machinery portfolio" reports Graham Parker, Ernest Doe & Sons Sales Director. "We are delighted to receive this award which further reinforces our position as a major supplier to the construction industry."
Angus Doe, Managing Director of Ernest Doe & Sons said: "Bomag provide us with a broad product range that is consistently reliable; they are one of our lowest warranty rate returns manufacturers. They have an excellent UK team who are easy to work with and extremely customer focused. All of our team enjoy working with them and have complete confidence in the entire Bomag product range from small hand-held vibrating plates right through to the tandem rollers.