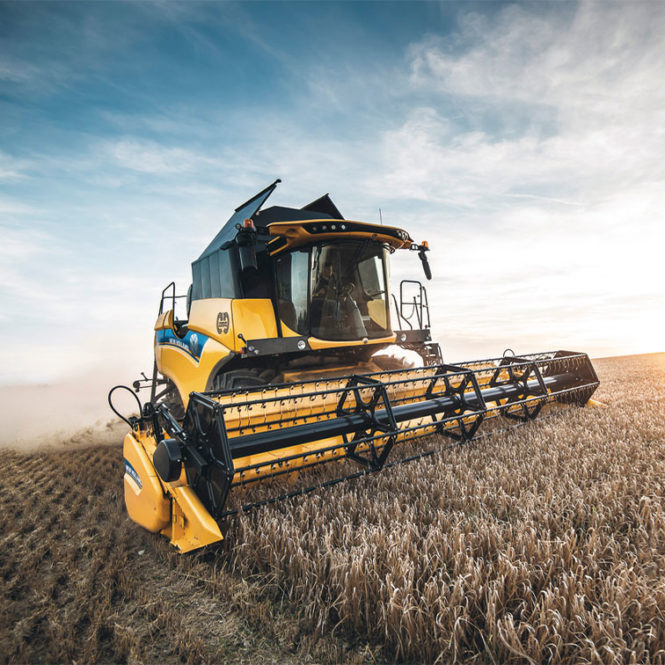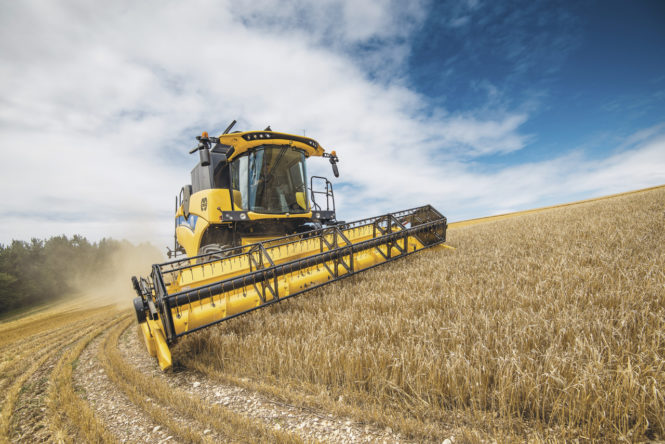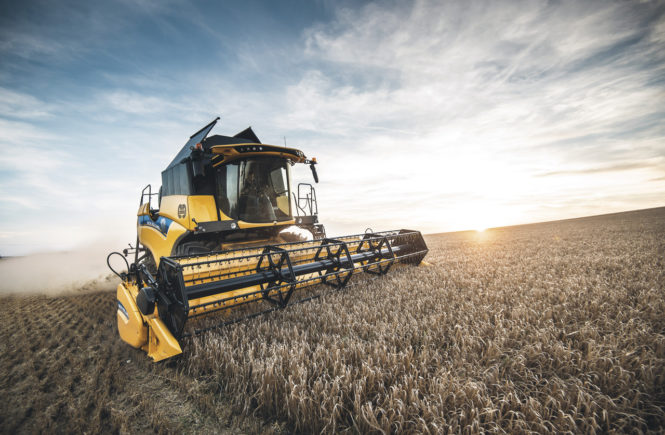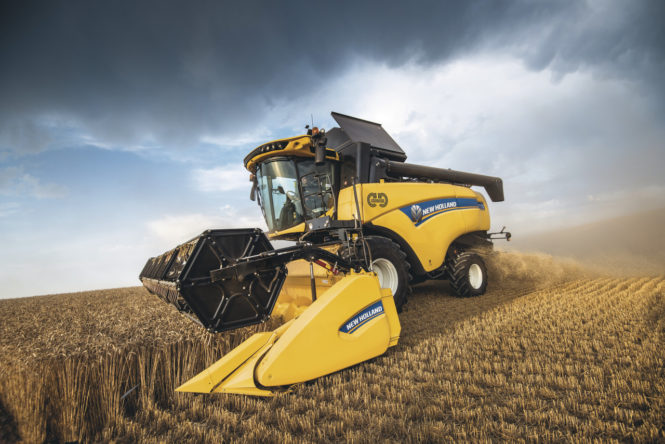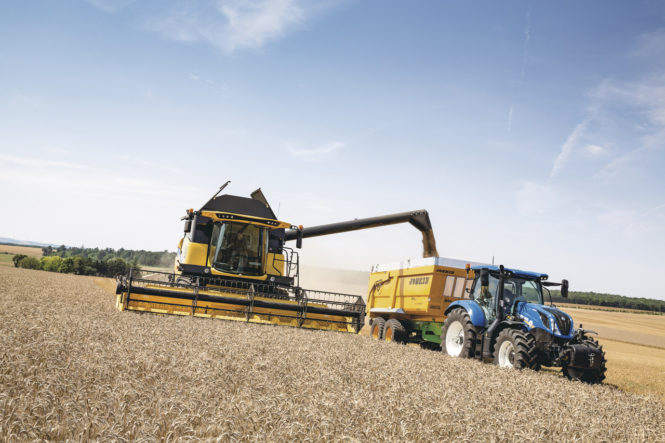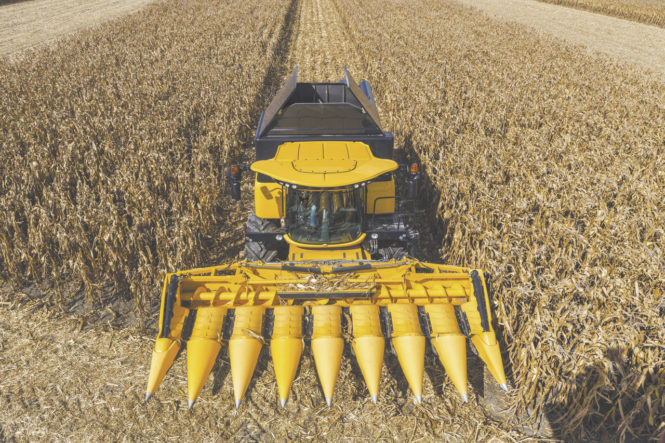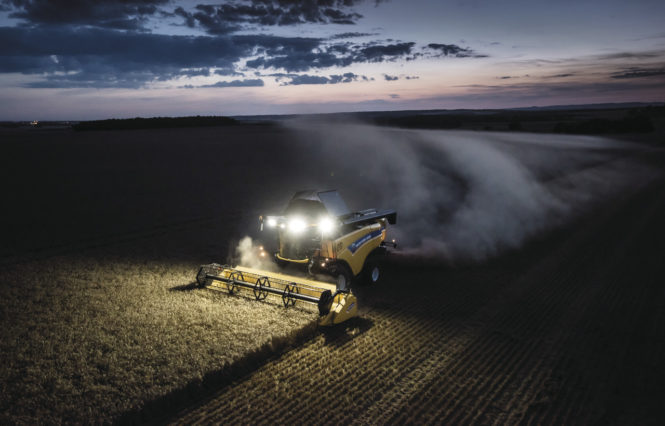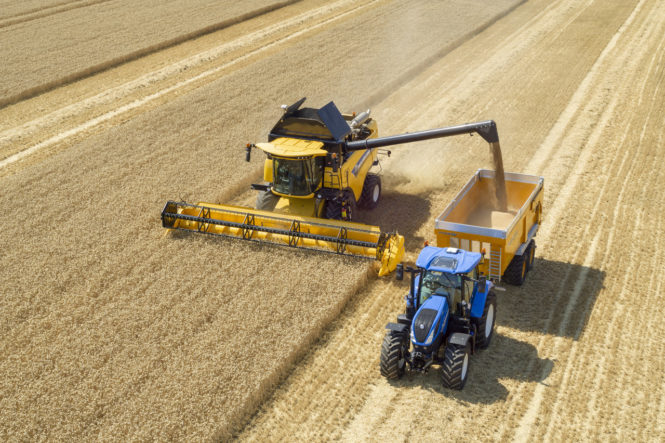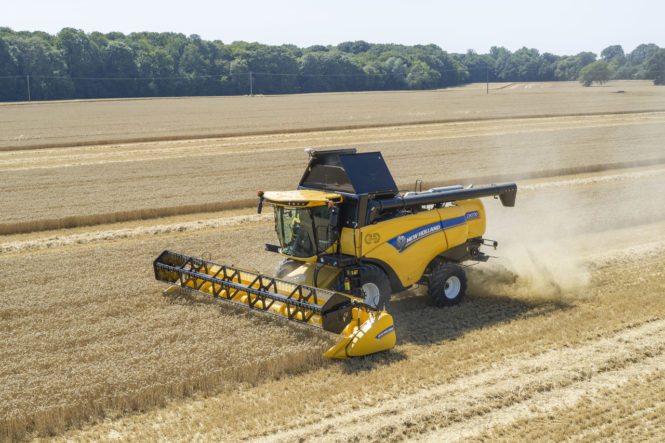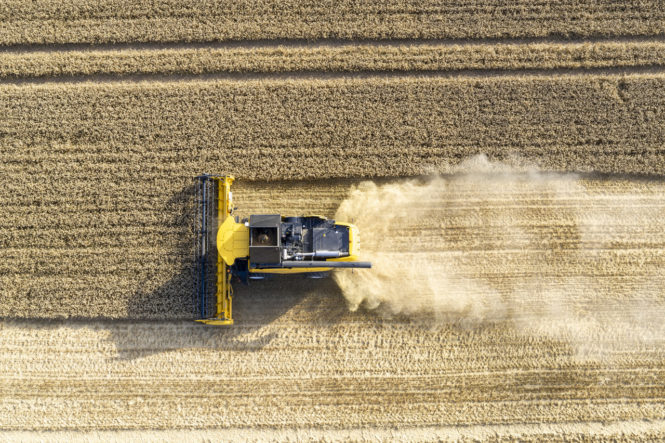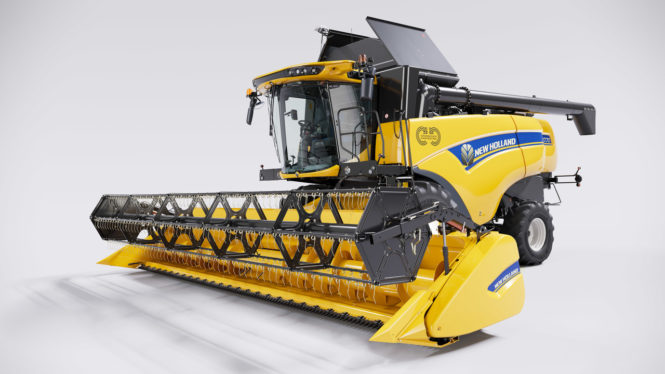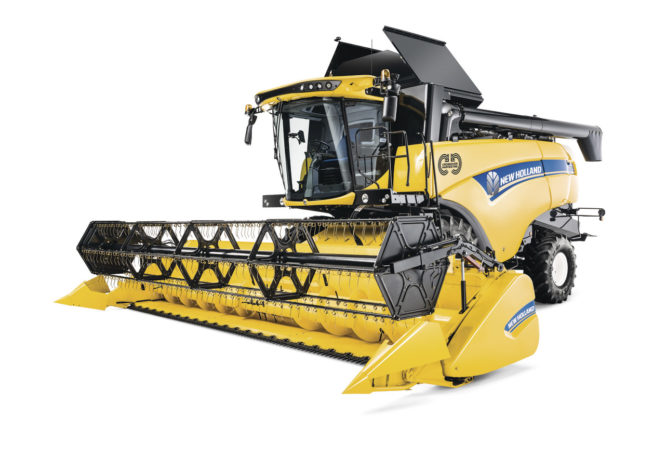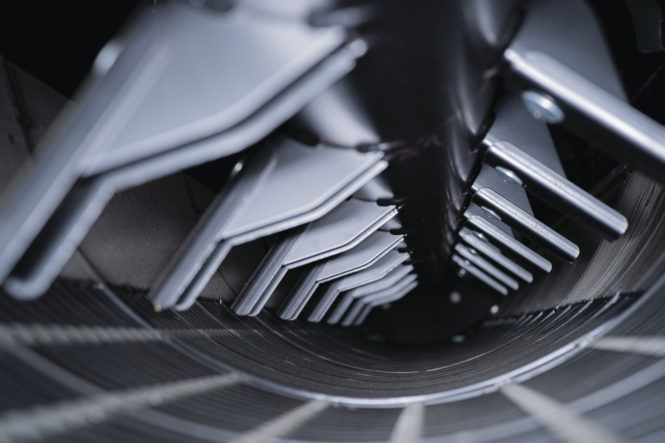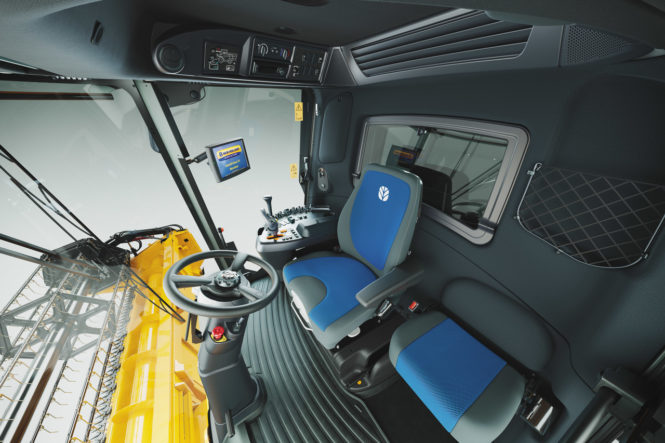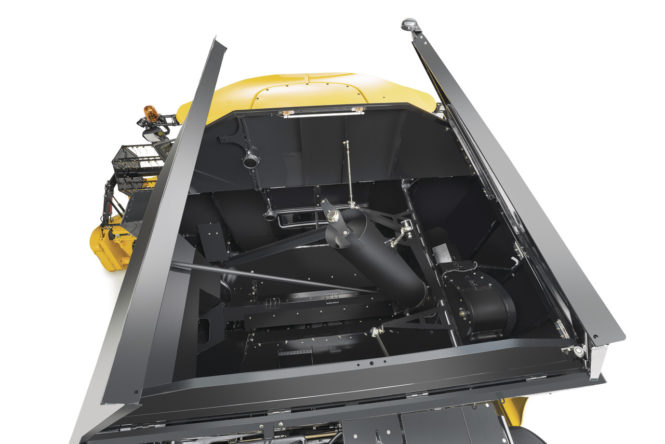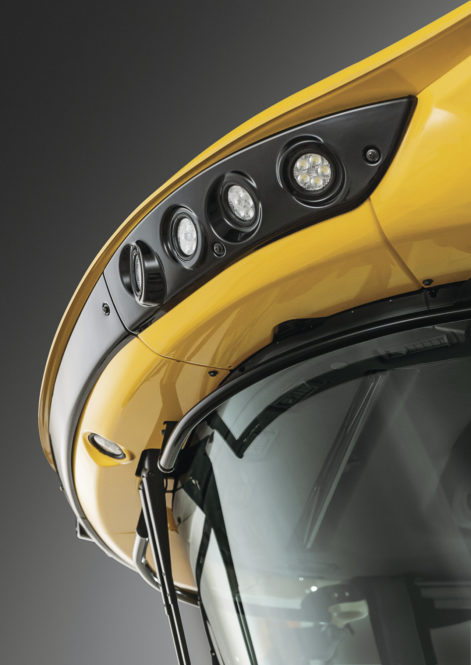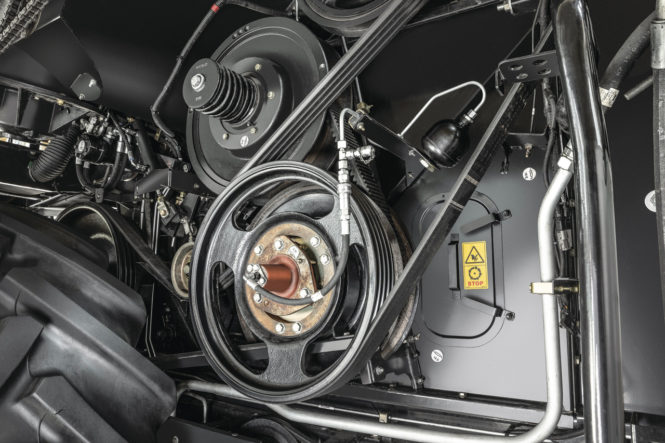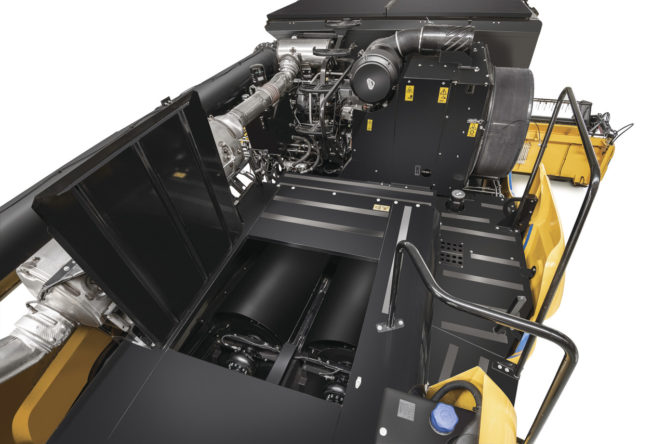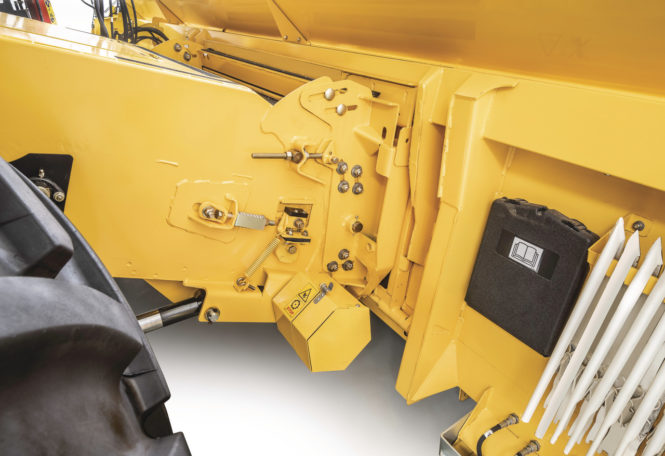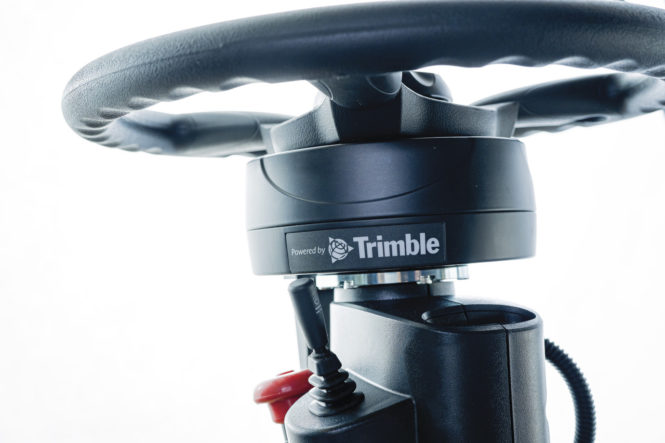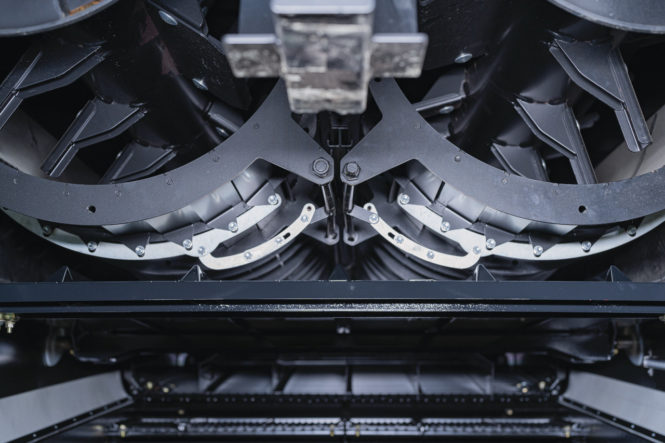 New Holland CH
CROSSOVER HARVESTING. THE BEST OF BOTH WORLDS.
New Holland combines have delivered benchmark performance in both the rotary and conventional segments for decades. Now, New Holland has combined its outstanding Twin Rotor™ separation technology with the efficient, large diameter threshing drum of its conventional combines to launch a brand new, Crossover Harvesting™ concept: the CH7.70. This machine has been designed for professional arable farmers and contractors who prize performance and value, including easy maintenance. The CH creates a new segment, between mid range conventional and flagship rotary models, much like its illustrious ancestor, the TF range of the 1980s.
HARVESTING. DELIVERED.
The CH range's vital statistics speak for themselves
• +25% throughput vs a conventional combine in this segment.
• -35% broken grain vs a competitor combine in this segment.
• +15% triple cascade cleaning capacity vs dual cascade cleaning.
• +10% engine power vs a CX6.90 combine.
TECHNICAL EXCELLENCE
The CH crossover combine simply delivers. And that is thanks to the outstanding technology under its skin. The two drum threshing system, which benefits from proven Opti-Thresh™ technology is combined with Twin Rotor™ separation. This adds up to outstanding grain and straw quality and an ergonomic operator experience which delivers the ultimate in ease of use. What's more, this combine is at home in all crops and in all conditions. Delivering the versatility and reliability you need.
Features
LATERALE VERSION MAINTAINS CAPACITY ON STEEP SLOPES
For sustained performance in hilly conditions, a Laterale version, which uses a robust automatic levelling system provides transverse slope correction of up to 18% on both sides. The Laterale system is in addition to the standard Triple-Clean™ and self-levelling Smart Sieve™ systems. The result? Optimized cleaning efficiency over difficult terrain.
WELL PROVEN AND ADAPTABLE THRESHING DRUM
The CH range features a 600mm diameter threshing drum. Thanks to its reinforced, heavy duty design it offers outstanding threshing performance. An all new heavy duty variator controls the drum speed, and is regulated from the comfort of the cab. This means the speed is perfectly matched to the crop and field conditions at hand.
TWO IS BETTER THAN ONE. TWIN ROTOR™ EXCELLENCE.
New Holland invented the Twin Rotor™ concept over 45 years ago, and today it is still considered to be the most efficient and gentlest separation system on the market – as the -35% broken grain vs a competitor combine in this segment confirms. It delivers crop-to-crop versatility, requiring minimal changes in settings when switching between crops. The CH benefits from all of this, with specially designed 21" rotors to perfectly match its mission.
A STEADY FLOW OF CLEAN GRAIN
The CH combine's cleaning capacity has been perfectly matched to its threshing and separation output. Large adjustable sieves, moving in opposite directions, and a powerful fan delivering an even distribution of air, are complemented by ingenious extra features: the Triple-Clean™ cascaded cleaning system, the Smart Sieve™ concept that virtually eliminates side slope effects and the award-winning Opti-Fan™ system that adapts the air flow to the longitudinal slope of the combine.
HARVEST SUITE™ DELUXE CAB
The Harvest Suite™ Deluxe cab, a key feature of the CX range has been fitted to the CH crossover combine to deliver outstanding harvesting comfort. The spacious cab's premium environment is enhanced with deep colours, inspired by luxury automotive design. Key features include an adjustable steering column and smaller steering wheel, delivering improved ergonomics and even better visibility over the header. Additional work lights are standard. The cab boasts 6.3m² of glass, and you can enjoy all that space in the peace and quiet of the near silent 73dB(A) cab. With the new Harvest Suite™ Deluxe cab's 3.7m³ volume, there is truly luxury in space.
ADVANCED HARVESTING CONTROLS
The renowned New Holland harvesting console ensures that all key functions and controls fall naturally to hand. The IntelliView™ IV colour touchscreen monitor is easy to use and displays all key harvesting parameters at a glance. A whole host of automated functions, parameters to be fine-tuned and control systems are all available on this ergonomic command station.
GETTING MORE FROM FERTILE GROUND
As you would expect, the CH crossover combine has been equipped with advanced PLM® features which enable you to unlock even more productivity and performance – not only when you are in the cab, but back at the farm office to ensure every season is as productive as can be.
MYPLM®CONNECT TELEMATICS 3 OR 5 YEARS SUBSCRIPTION
MyPLM®Connect telematics, which can be accessed through the MyNew Holland™ App, enables you to connect to your CH from the comfort of your office through the utilization of the mobile network. You can stay in touch with your machines at all times, and can even send and receive real-time information that saves time and enhances productivity. The entry-level MyPLM®Connect Essential package offers the most frequently used features or upgrade to the MyPLM®Connect Professional package for full machine monitoring and control. In short, MyPLM®Connect will help you to reduce your fuel bills and improve fleet management and security in one simple package.
POWERING YOUR HARVEST
The CH crossover combine complies with Stage V emissions standards, which mandate a further 40% reduction of Particulate Matter content compared to previous Tier 4B / Stage 4 regulations. This is achieved thanks to the new HI-eSCR 2 technology developed by FPT Industrial. This innovative after treatment system is a maintenance-free, patented solution that minimizes operating costs.
Specifications
New Holland CH7.70
| | |
| --- | --- |
| Grain header cutting width (m) | 5.18 – 9.15 |
| Graintank Capacity / Hillside version (l) | 9300 |
| Maximum engine power @ 2000rpm – ISO 14396 – ECE R120 [kW/hp(CV)] | 275/374 |
| Weight (kg) | 13400 |
New Holland CH7.70 Laterale
| | |
| --- | --- |
| Grain header cutting width (m) | 5.18 – 9.15 |
| Graintank Capacity / Hillside version (l) | 9300 |
| Maximum engine power @ 2000rpm – ISO 14396 – ECE R120 [kW/hp(CV)] | 275/374 |
| Weight (kg) | 14700 |