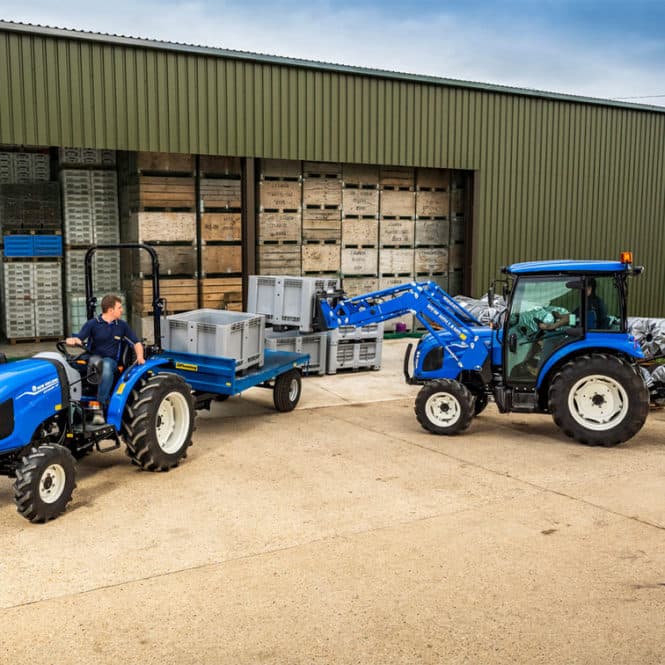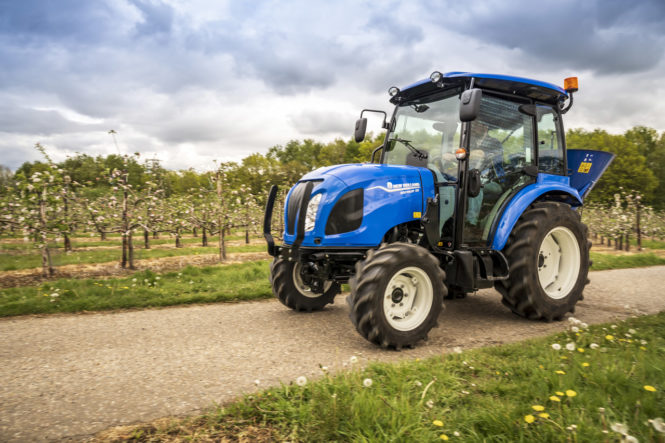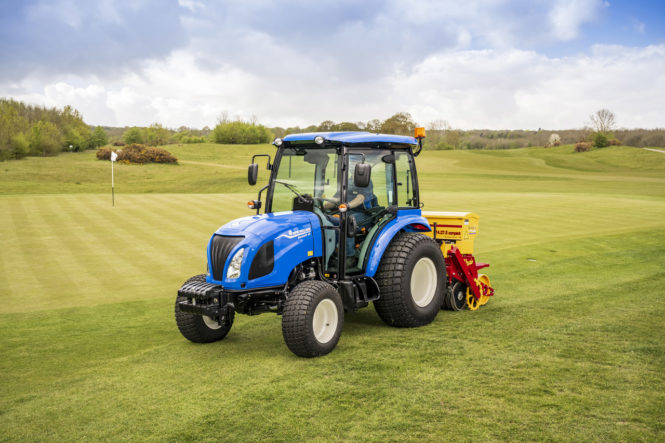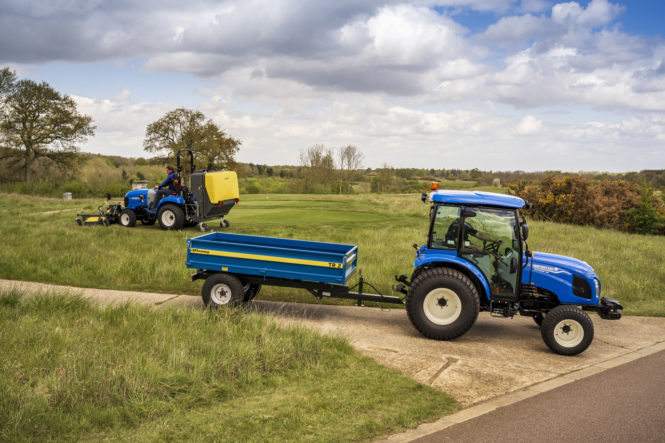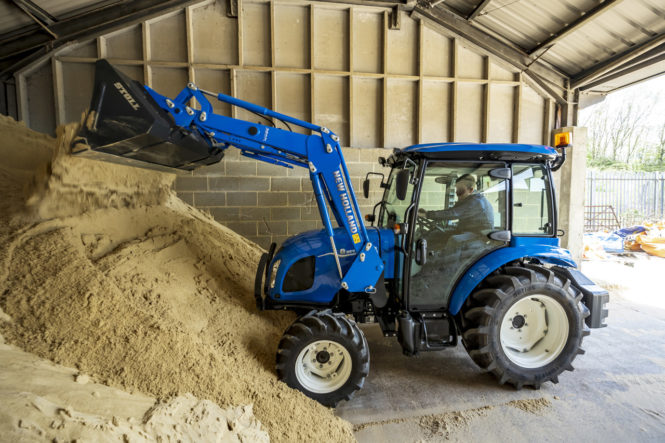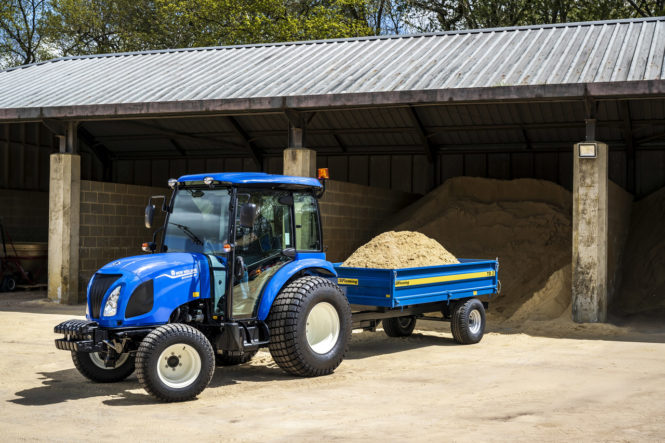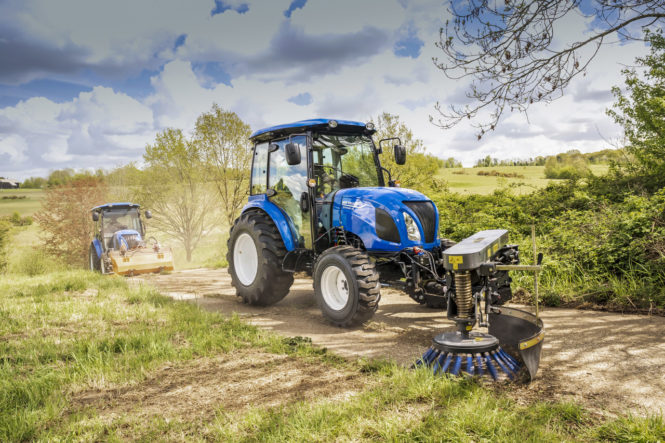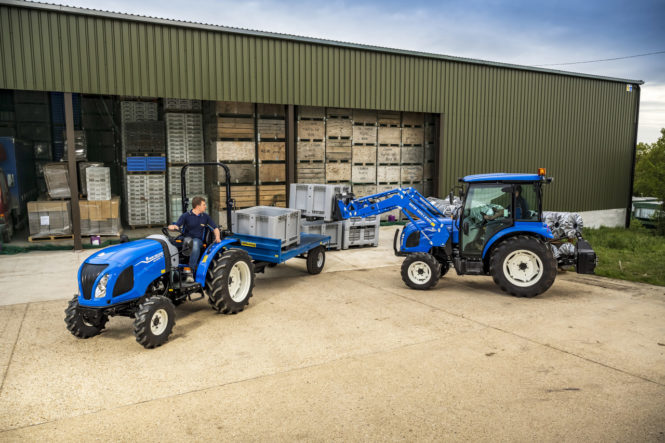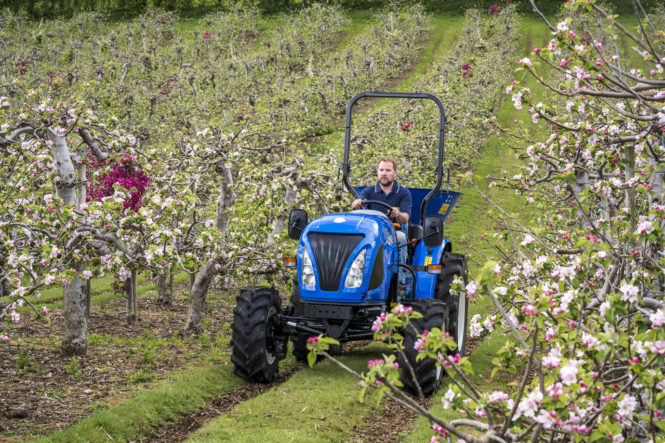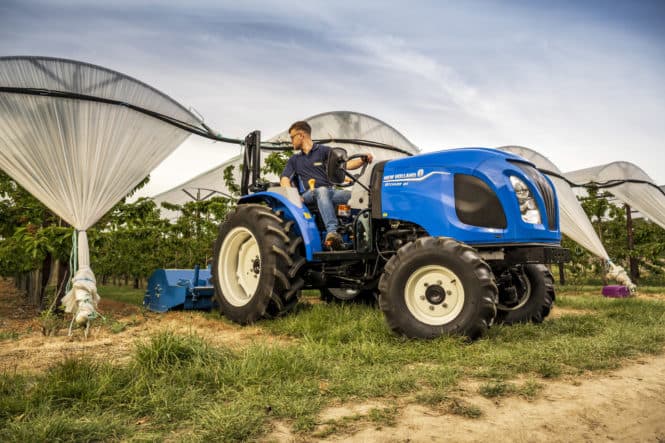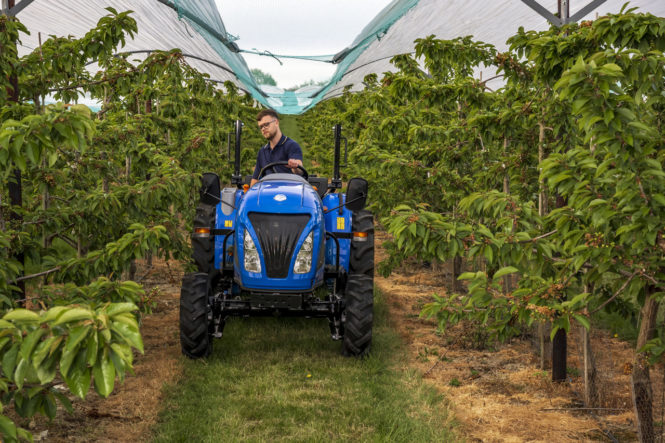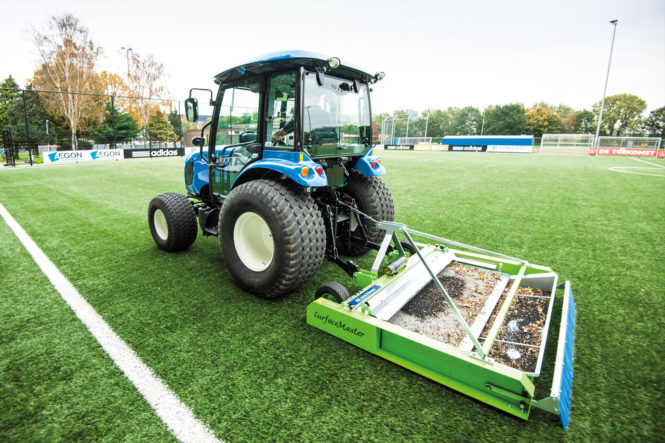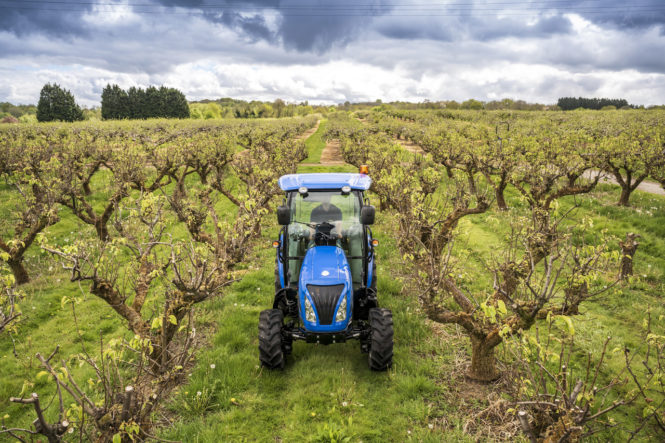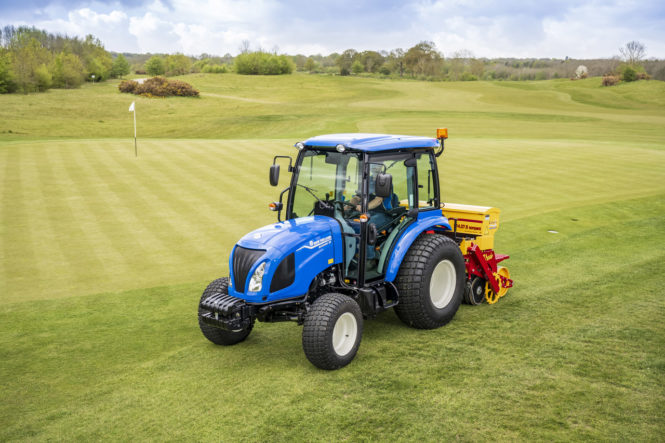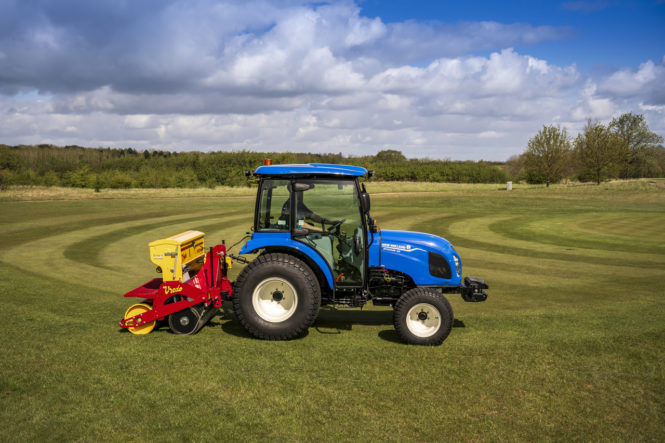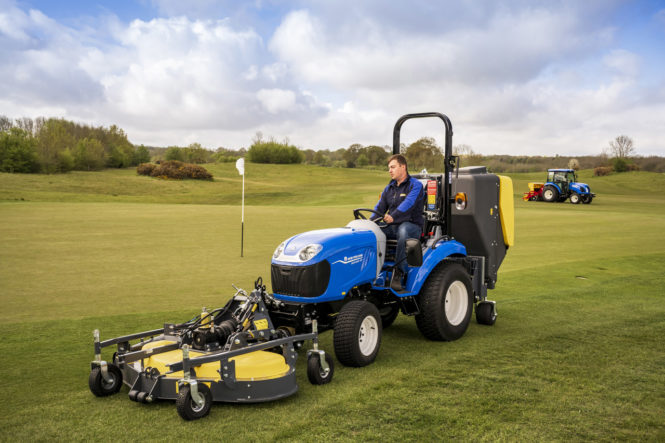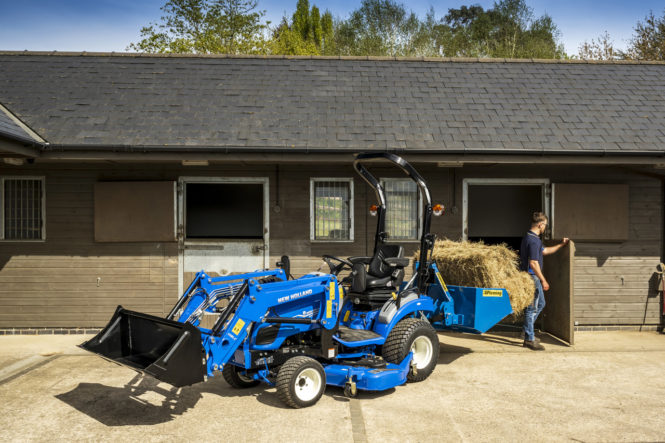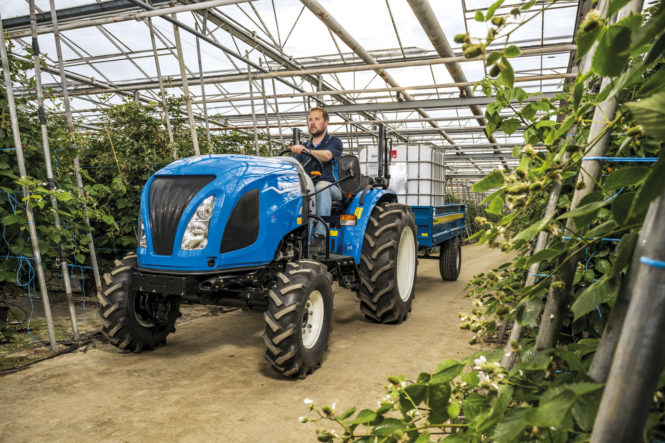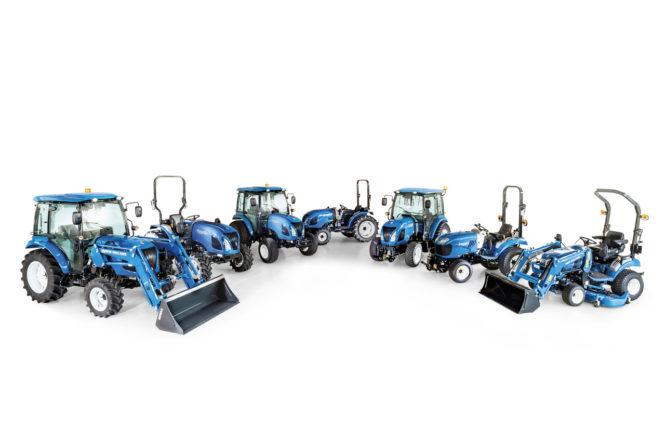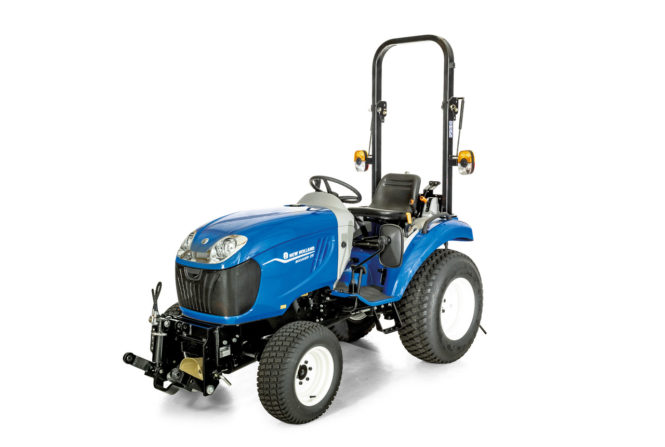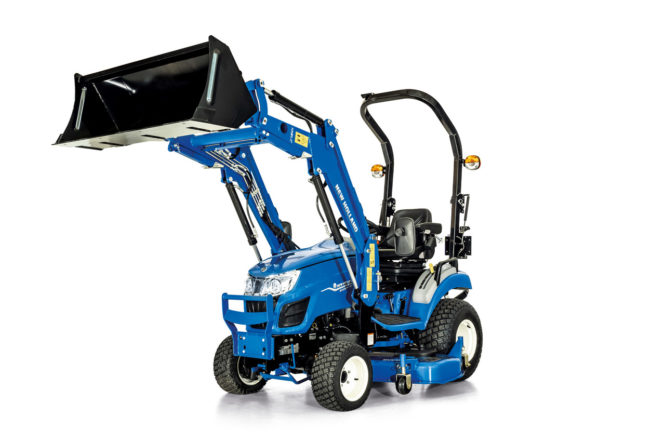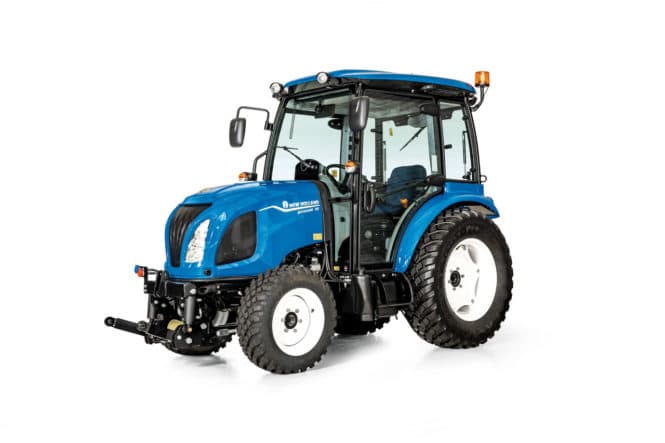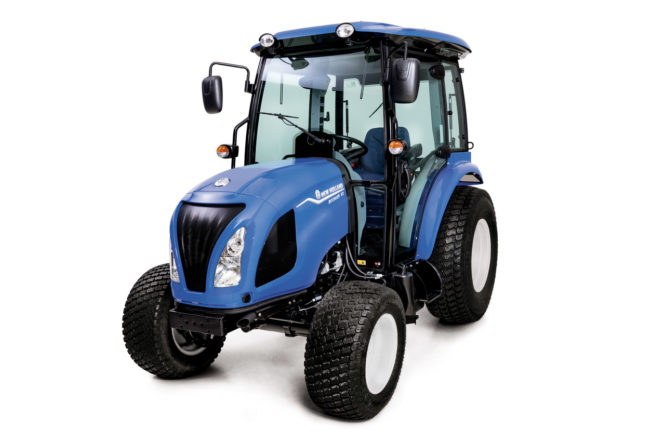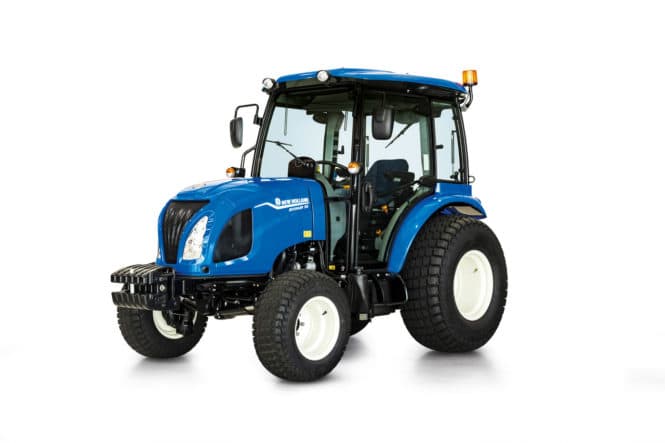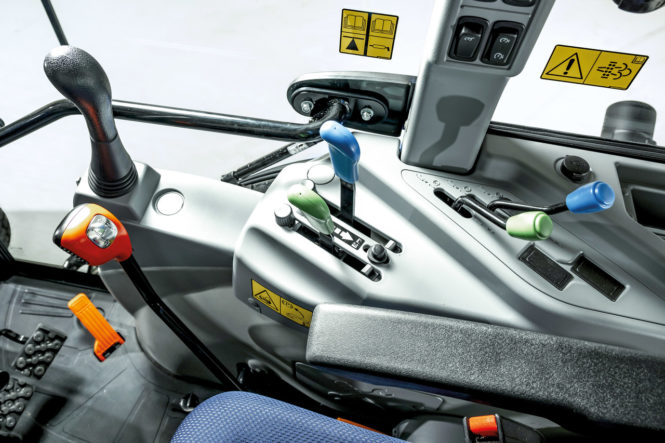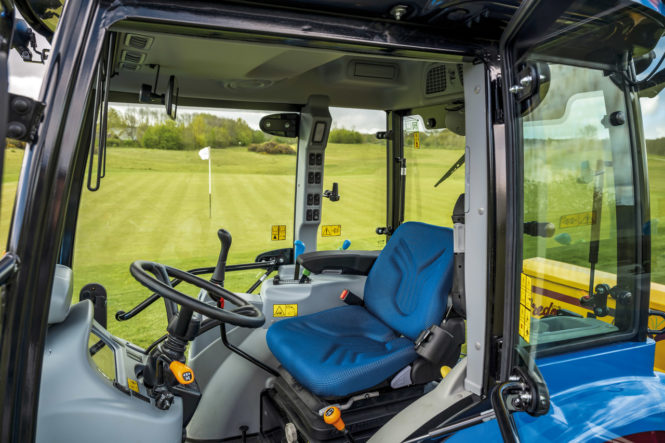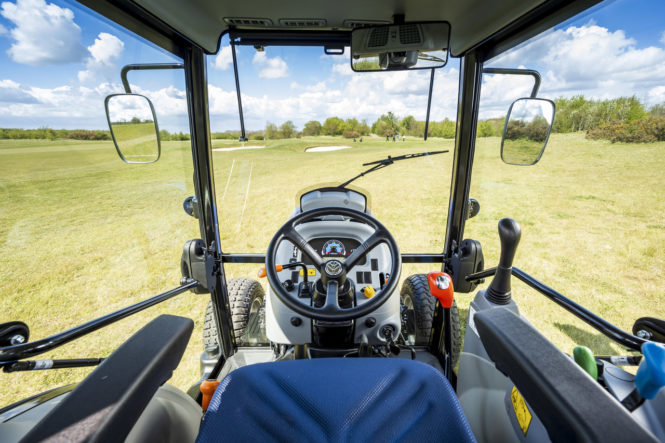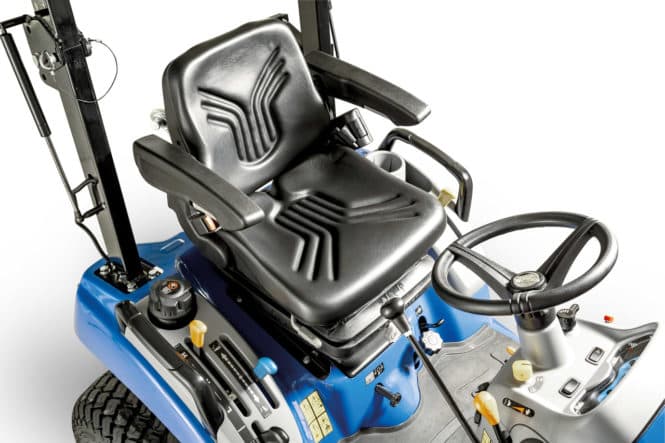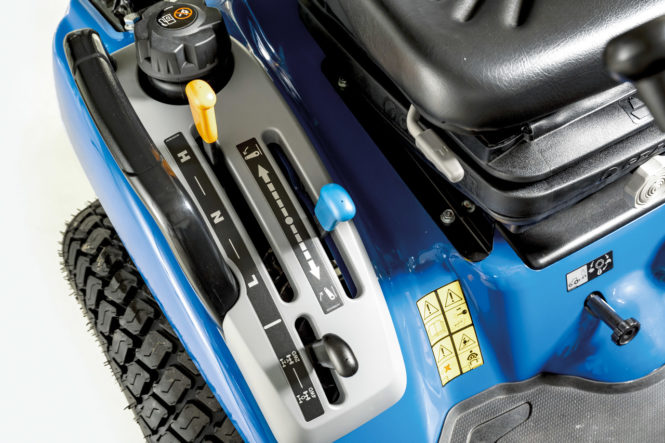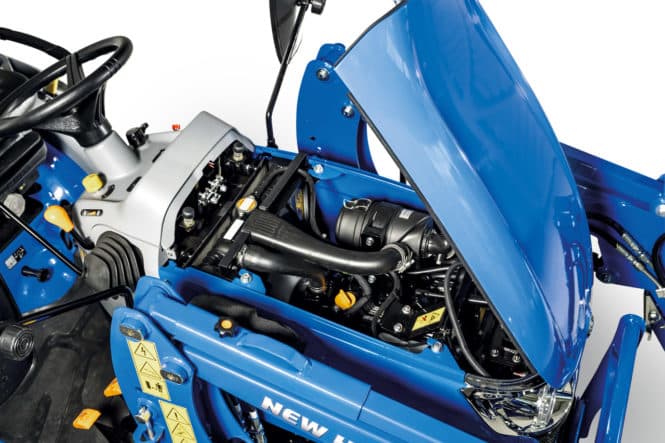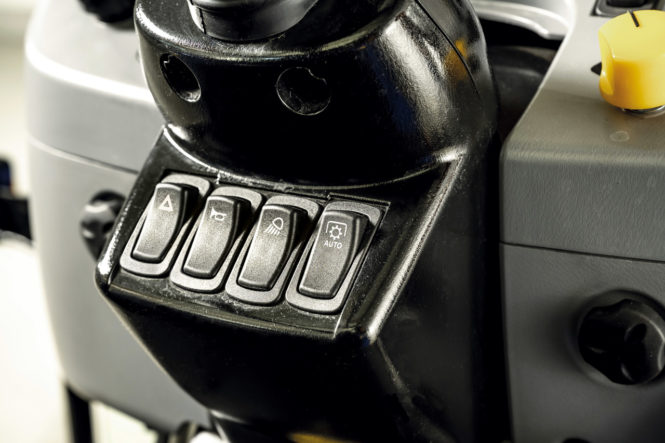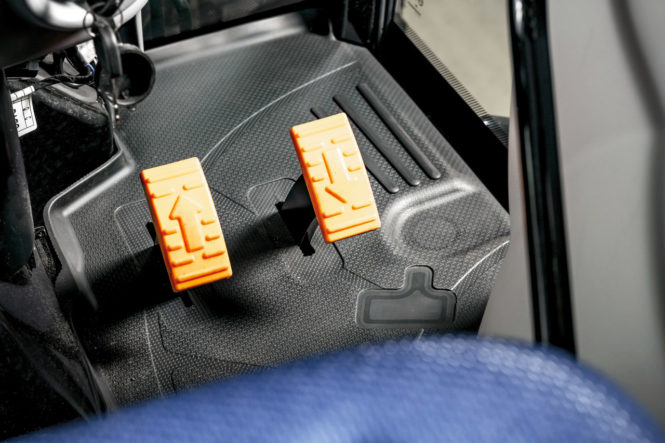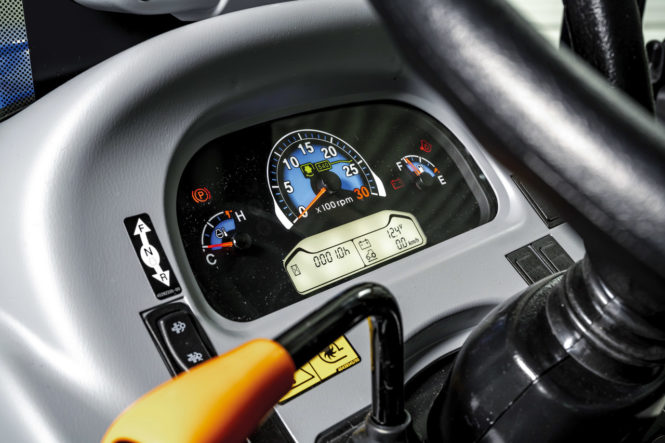 New Holland Boomer 25C-55
TEN REASONS WHY A BOOMER TRACTOR IS IN A CLASS OF ITS OWN
1. High comfort Boomer Suite™ cab on Class 2 & 3 Boomers, 35 – 55 models
2. Mechanical transmission options with Synchronised Shuttle Shift between forward and reverse
3. Refined common rail, smooth running and frugal power units with 300 hour service intervals
4. New servo pedal assist for ultimate comfort on hydrostatic models
5. New EZ Speed automatically increases engine rpm on Hydrostatic models when drive pedals are pressed
6. Electro-hydraulic independent PTO to drive mid-mount mower decks on hydrostatic models
7. New auto PTO functionality on Class 2 & Class 3 models
8. All-wheel drive for traction in the toughest of conditions
9. Dedicated power steering pump. No loss in hydraulic performance in a tight turn
10. Wider tyre offering to include more turf and flotation options
SYNCHRONIZED COMFORT & HYDROSTATIC CONVENIENCE
• Boomer 35 and 40 models feature 12×12 synchronized shuttle shift (SSS) transmission as standard
• Boomer 45, 50 and 55 models feature a 16×16 SSS transmission, with creeper option as standard
• SSS transmissions mean you don't have to come to a complete stop before shuttling and the shuttle lever is ergonomically positioned next to the steering wheel
• Boomer 25 models feature a 2-range hydrostatic transmission, or the option of a 6×2 mechanical transmission
• A 3-range hydrostatic transmission is available on the Boomer 35 to Boomer 55 models
• All hydrostatic models have 2 pedals, for forward and reverse travel and make shuttling and choosing the right speed very easy
• All hydrostatic models feature the new EZ Speed function, when activated it automatically increases engine speed in relation to how far the hydrostatic pedal is pushed
• Class 3 Boomers equipped with the hydrostatic transmission and Boomer Suite™ cab, are available with the new servo assisted drive pedal option to lower the effort required to operate the pedals
MID-MOUNT HYDRAULICS
Get the most out of your Boomer by ordering the deluxe hydraulic pack, available on Boomer 35 – 55 hydrostatic models. This includes factory fitted midmount hydraulics with joystick control, and a mid-mounted PTO.
READY FOR ANY JOB
Whether you need to mow the lawn, top a paddock, dig a drain, cultivate the garden, clear snow, clean a stable yard or install a fence, Boomer tractors are for you. These tractors make it easy to change implements so you can move quickly from job to job.
• Category I three-point hitch
• One rear hydraulic remote as standard on the 25 model
• Two rear hydraulic remotes as standard on the 35, 40, 45, 50 and 55 models
• Independent, electro-hydraulic 540-rpm rear PTO on the 25, 35 and 40 models
• Independent, electro-hydraulic three-speed (540 / 540E / 1,000rpm) rear PTO on the 45, 50 and 55 models
• New auto-PTO function to switch on/off the PTO as the linkage is raised/lowered on 35, 40, 45, 50 and 55 models
• Electro-hydraulic independent mid-PTO to power mid and front-mount implements is standard on all hydrostatic versions
• Ground drive PTO option available on Boomer 40 and 50 models with 16×16 transmission
Features
NEW CAB COMFORT
The Class 2 Boomer 35 and 40, and Class 3 Boomer 45, 50 and 55 models are now available with a spacious new factory installed Boomer Suite™ cab, brimming with standard features, and clean modern, ergonomic styling. The list of equipment includes air conditioning, opening rear side windows, radio ready, high comfort seat, and excellent rear visibility and operator comfort.
Specifications
New Holland Boomer 25 C
| | |
| --- | --- |
| Gross horsepower [kW/hp(CV)] | 18.4/24.7 |
| Transmission, Mechanical / hydrostatic | 6×2 / HST+2 range |
| 3-point lift capacity @ ball ends (kg) | 650 |
| Weight (ROPS / Cab) (kg) | 655 / – |
New Holland Boomer 25
| | |
| --- | --- |
| Gross horsepower [kW/hp(CV)] | 20/24 |
| Transmission, Mechanical / hydrostatic | 6×2 / HST+2 range |
| 3-point lift capacity @ ball ends (kg) | 650 |
| Weight (ROPS / Cab) (kg) | 766 / – |
New Holland Boomer 35
| | |
| --- | --- |
| Gross horsepower [kW/hp(CV)] | 21/35 |
| Transmission, Mechanical / hydrostatic | 12×12 / HST+3 range |
| 3-point lift capacity @ ball ends (kg) | 820 |
| Weight (ROPS / Cab) (kg) | 1460 / 1660 |
New Holland Boomer 40
| | |
| --- | --- |
| Gross horsepower [kW/hp(CV)] | 28/40 |
| Transmission, Mechanical / hydrostatic | 12×12 / HST+3 range |
| 3-point lift capacity @ ball ends (kg) | 820 |
| Weight (ROPS / Cab) (kg) | 1460 / 1660 |
New Holland Boomer 45
| | |
| --- | --- |
| Gross horsepower [kW/hp(CV)] | 30.6/47 |
| Transmission, Mechanical / hydrostatic | 16×16 / HST+3 range |
| 3-point lift capacity @ ball ends (kg) | 1250 |
| Weight (ROPS / Cab) (kg) | 1720 / 1950 |
New Holland Boomer 50
| | |
| --- | --- |
| Gross horsepower [kW/hp(CV)] | 35/52 |
| Transmission, Mechanical / hydrostatic | 16×16 / HST+3 range |
| 3-point lift capacity @ ball ends (kg) | 1250 |
| Weight (ROPS / Cab) (kg) | 1720 / 1950 |
New Holland Boomer 55
| | |
| --- | --- |
| Gross horsepower [kW/hp(CV)] | 35/57 |
| Transmission, Mechanical / hydrostatic | 16×16 / HST+3 range |
| 3-point lift capacity @ ball ends (kg) | 1250 |
| Weight (ROPS / Cab) (kg) | 1720 / 1950 |
Download Brochure
Boomer 25C – 55 Range

PDF, 3.9 mb

Download