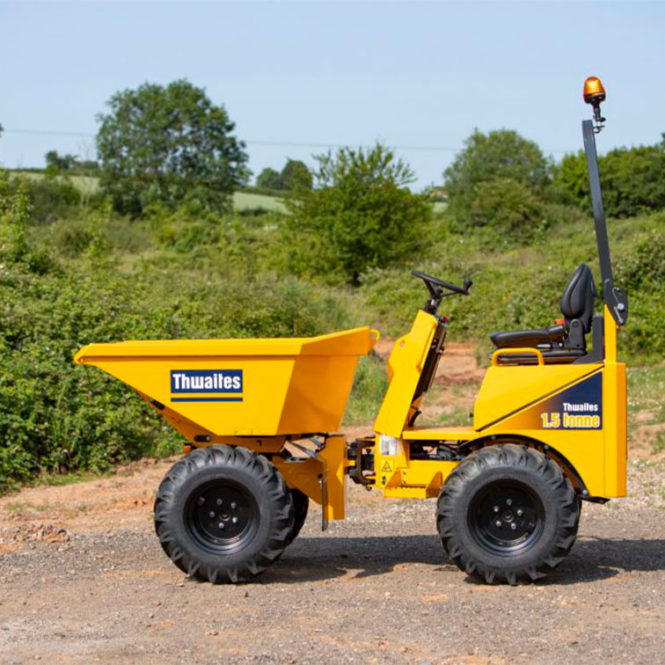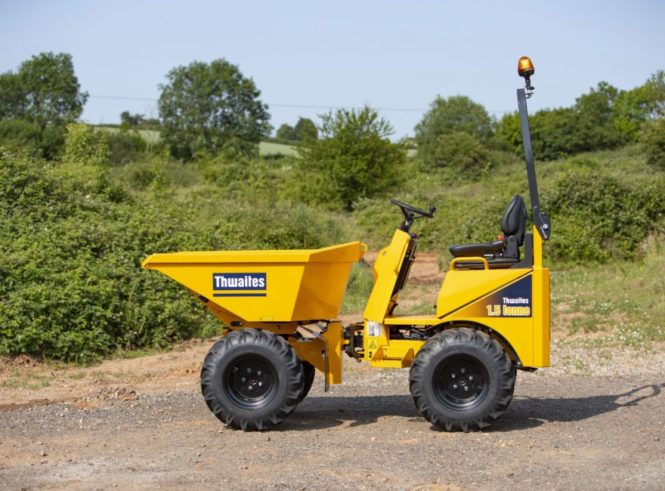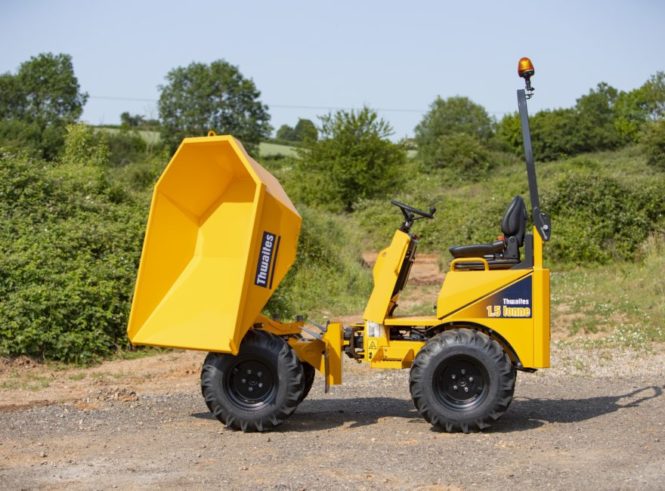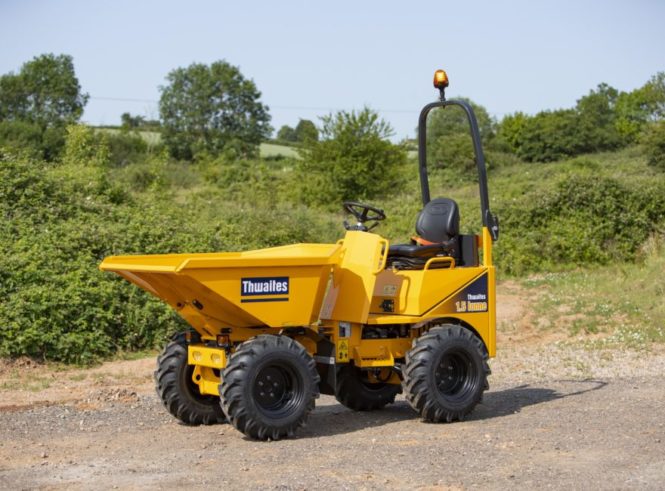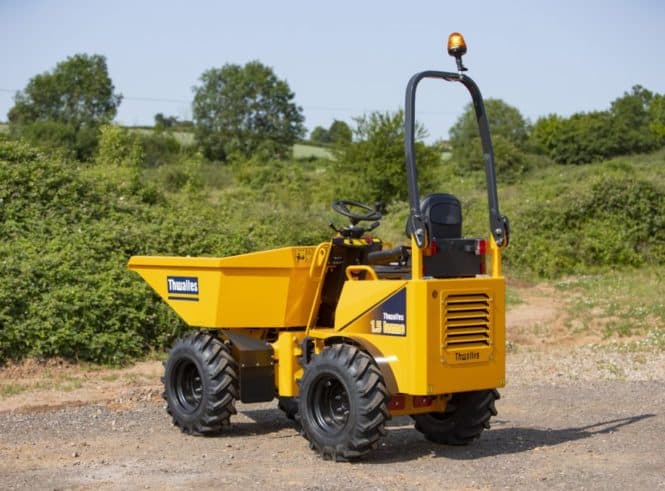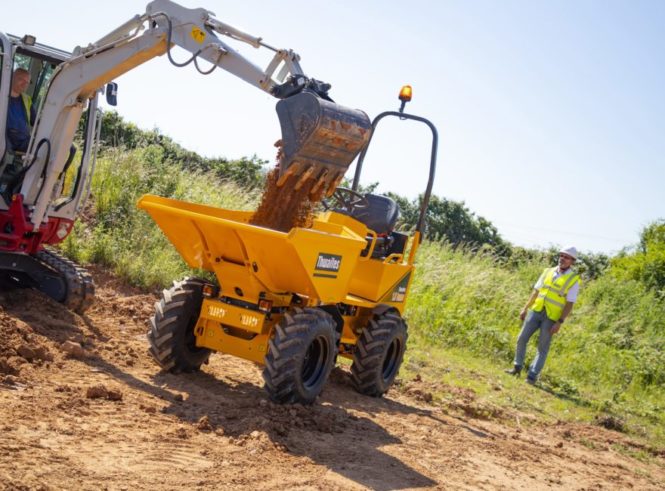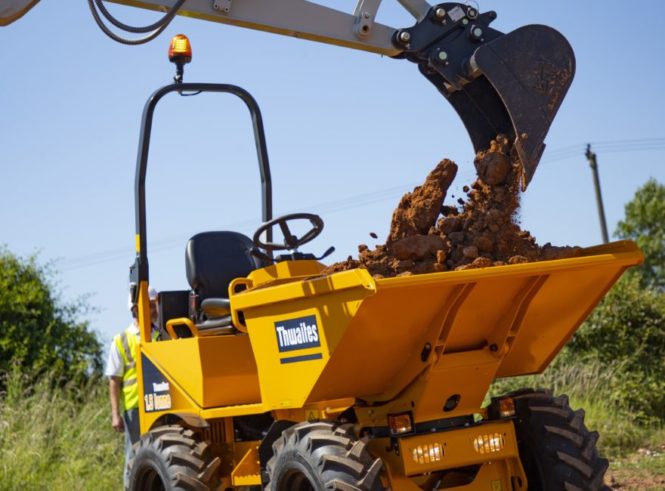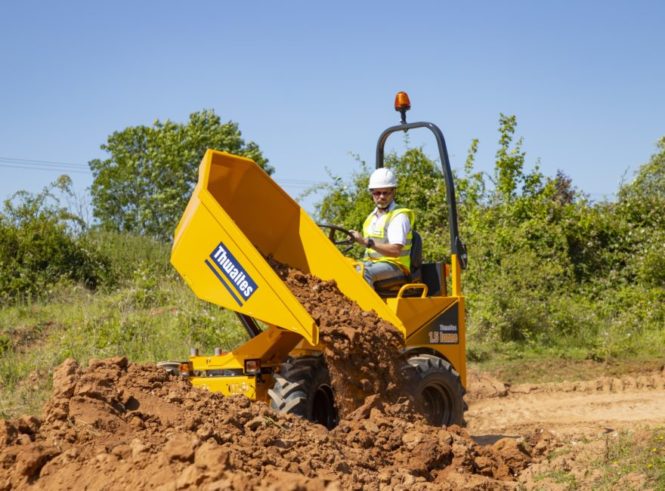 Thwaites 1.5 Tonne
The Thwaites name is synonymous with the best-quality dumpers on the market. Advanced design and investment in tooling provide today's customers with the very best products at the cutting edge of technology.
Market leading and the hirers favourite, the Thwaites 1.5 tonne, Stage V dumper is easily transported by trailer and available in the following configuration to best suit your needs:
Power Swivel
Hydrostatic Transmission
This is the ideal machine when working in confined spaces or where access is limited. A width of just 1300 mm provides optimum stability and a user-friendly hydrostatic transmission makes operation simple. The compact Power Swivel dumper enables a 180° rotation of the skip, providing contractors and hirers with additional versatility and improved on-site performance.
Safe, compliant and competitive.