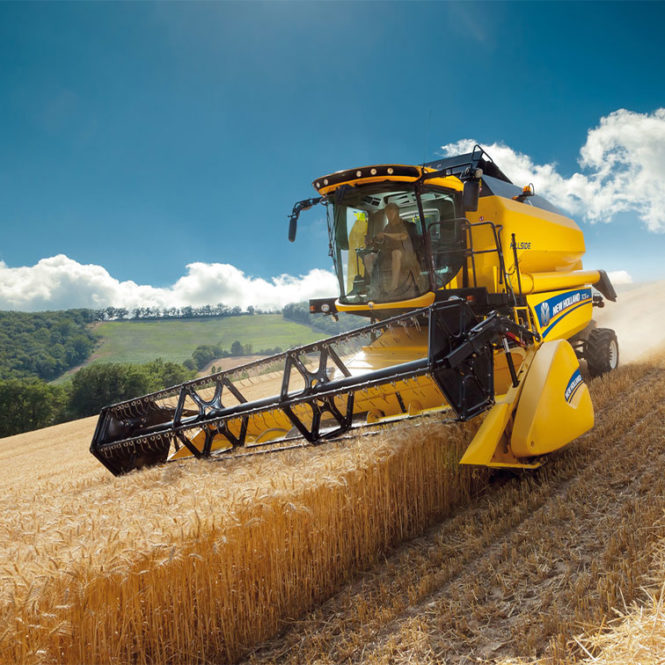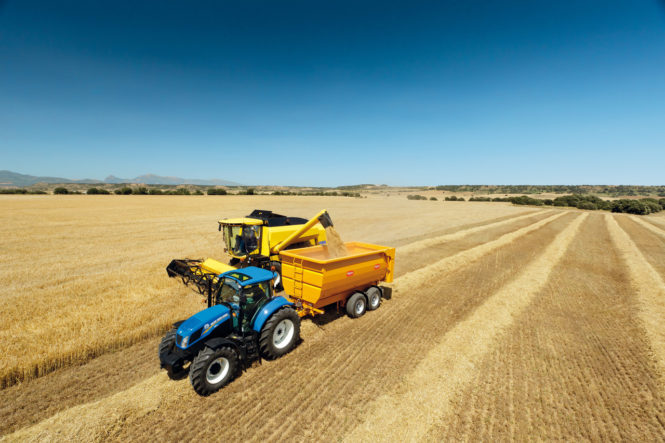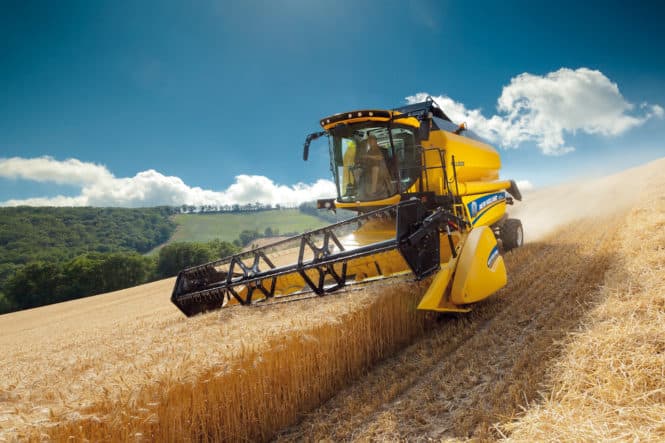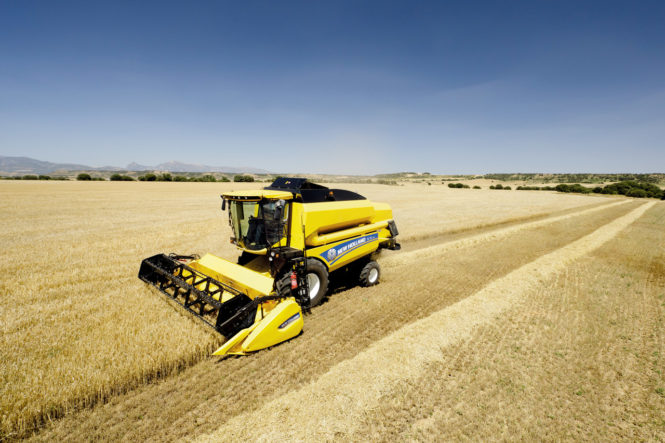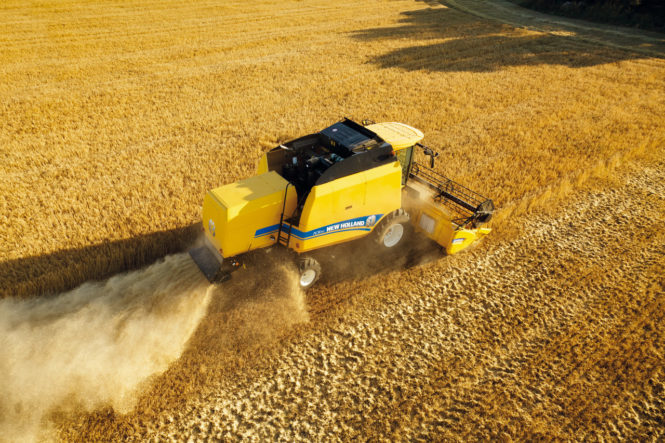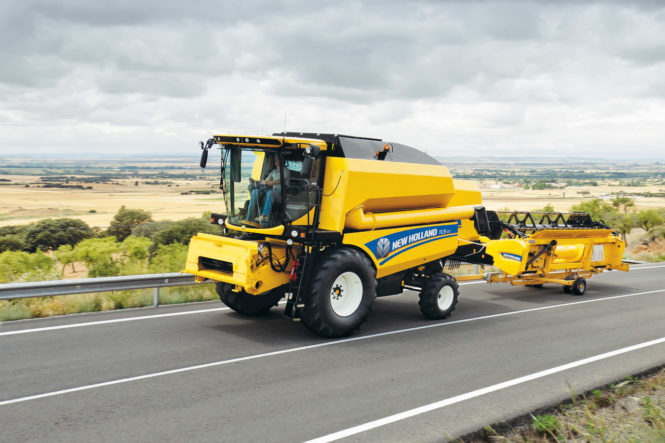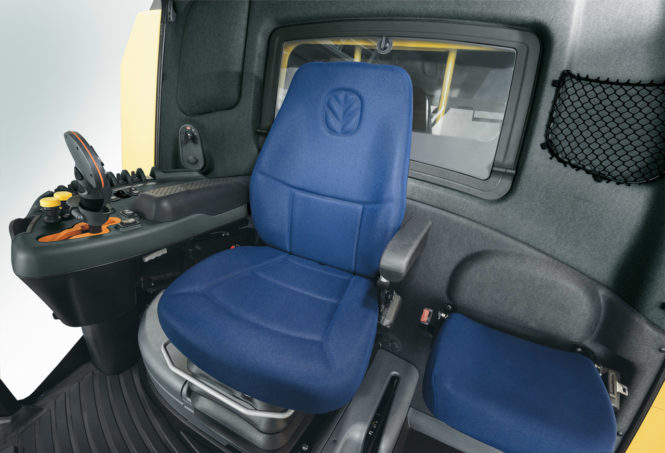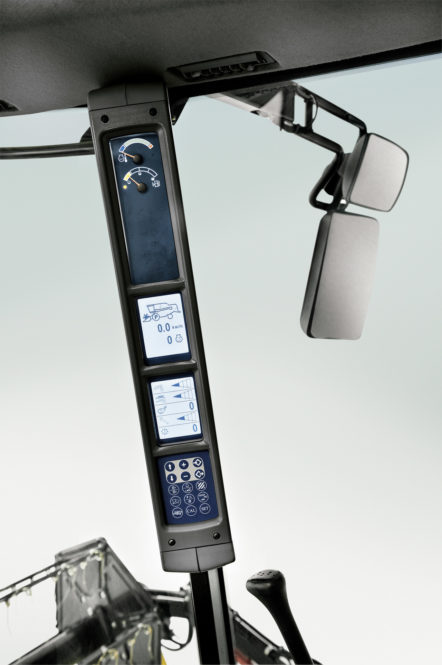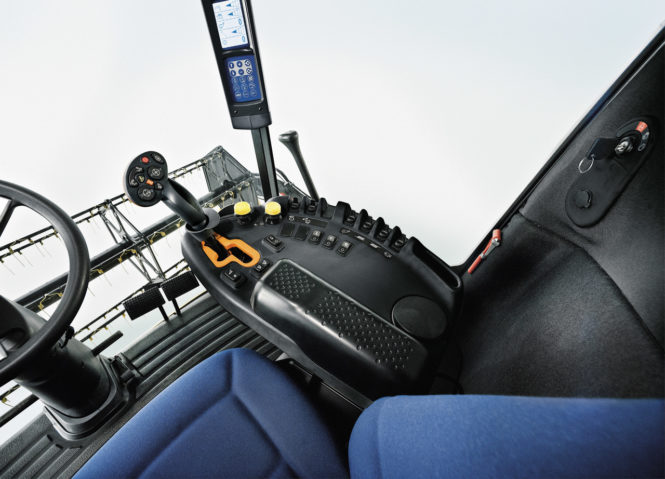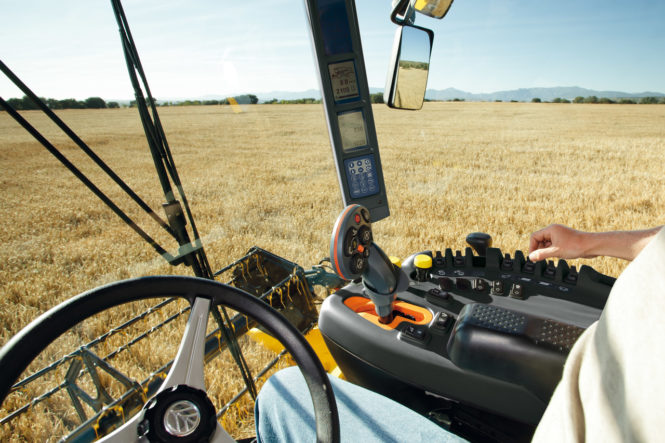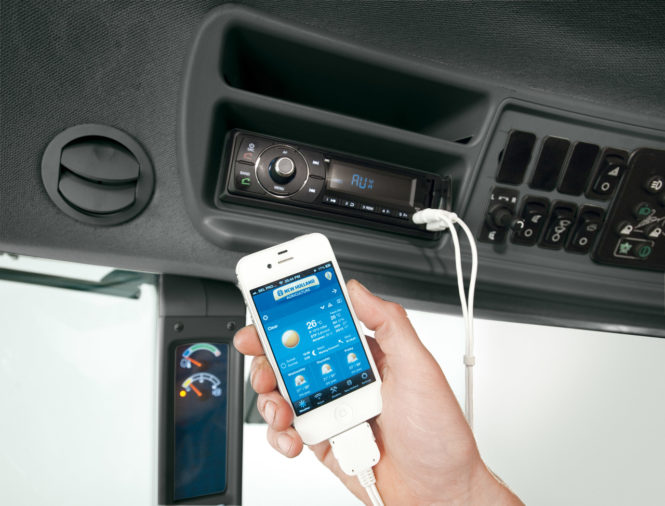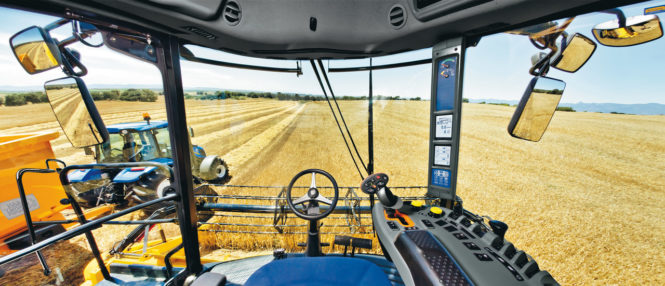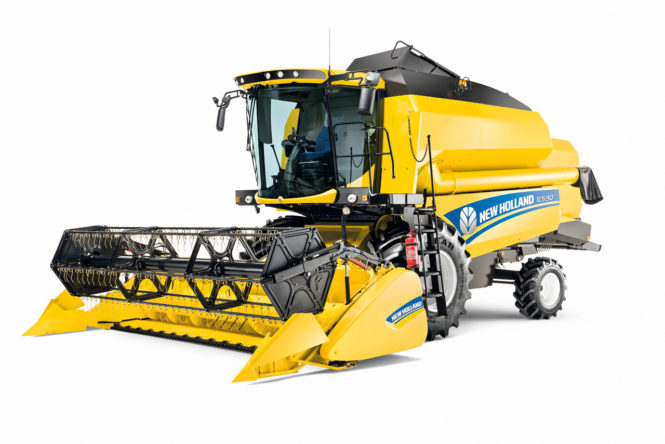 New Holland TC
A COMBINE DESIGNED AROUND YOUR SPECIFIC NEEDS
Thousands of operators, all around the world, have found the TC combine range to far exceed their expectations. The productivity of the TC combine range is a perfect match for the requirements of mixed and small scale arable farmers where value and reliability is key. New, cleaner ECOBlue™ HI-eSCR 2 Stage V power units are engineered to treat only the exhaust gases of the TC Combine, optimizing fuel consumption, giving real savings to the owner. The all new Harvest Suite™ Comfort Cab puts the operator in the best position, providing a relaxed environment for those long harvesting days. Mounted on rubber isolation blocks, the Harvest Suite™ Comfort Cab provides enhanced smoothness and noise levels as low as 74dB(A). The attractive styling combined with large access panels not only provides class leading service access, but also reflects the all round professional package of the TC range.
TC RANGE: THE CHOICE IS YOURS
The four and five strawwalker TC combine range consists of three models. All are powered by advanced 4.5L & 6.7L NEF engines. Common features on five strawwalker models include 0.83m² concave with electrical adjustment, a standard sieve area of 4.32m² and a total separation area of 6.69m². The new TC4.90 model is at the pinnacle of 4 strawwalker combine development.
The new TC combine series delivers dependable performance in varied crops and conditions. It also offer great output without compromising straw or sample quality. Then there is the all-new Harvest Suite™ Comfort Cab. This sets new and class leading levels of comfort and visibility. Of equal importance, a wide specification choice means there is a model to match your specific needs.
EXCELLENT CAPACITY
With four or five straw walkers with up to 6.69m² of separation, all the new TC combine models guarantie great productivity.
GREAT HARVEST QUALITY
The three-stage Cascaded cleaning system features a 450mm sloping pre-sieve, the adjustable fan forcing air through the grain to remove chaff and short straw ahead of the top and bottom-sieves. The result? A cleaner sample. Smart Sieve™ option ensures enhanced cleaning over difficult terrain.
EASE OF OPERATION
Integrated into the seat, the adjustable side console puts every major control within easy reach. The InfoView™ II monitor eases set up and function monitoring. Best of all? The innovative CommandGrip™ handle. Simple to understand. Easy to use.
ABSOLUTE DRIVING PLEASURE
New Holland has invested thousands of hours in developing and improving the operator's environment. Just take a look in the all-new Harvest Suite™ Comfort Cab. It matches quiet comfort and brilliant ergonomics with great visibility and space.