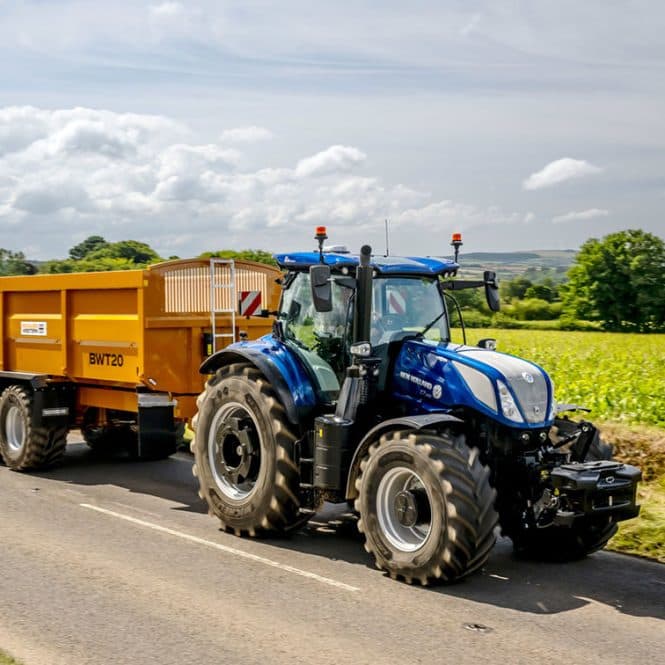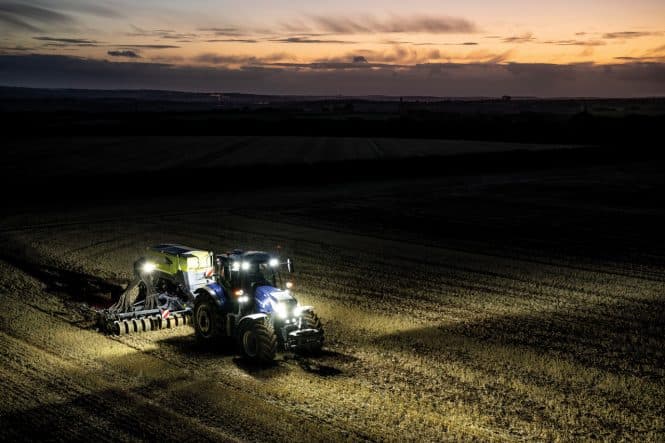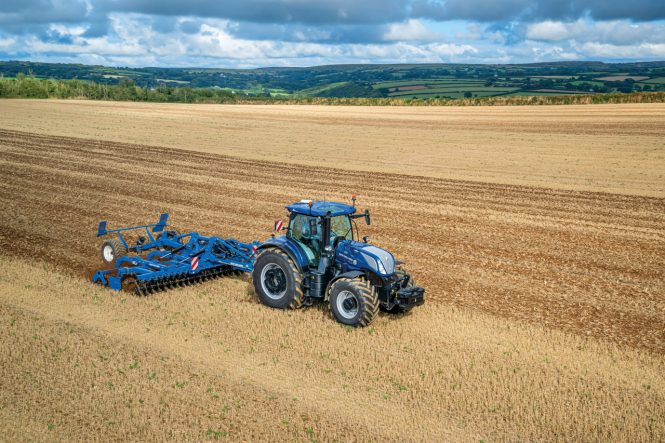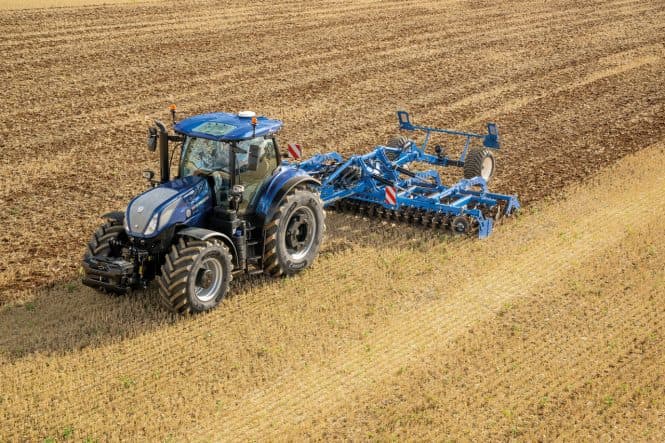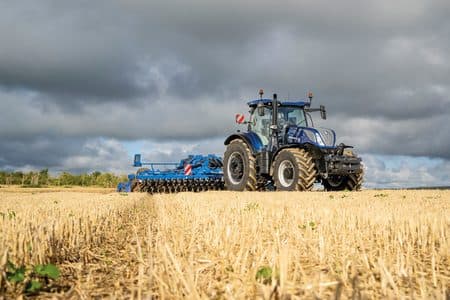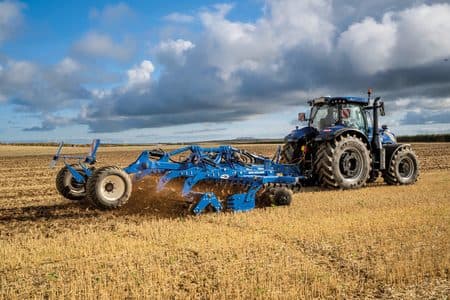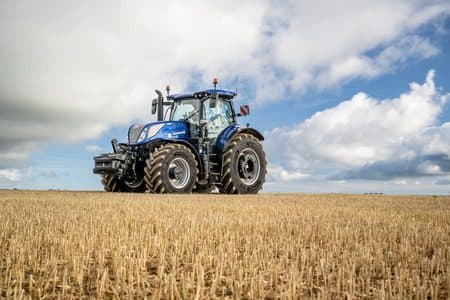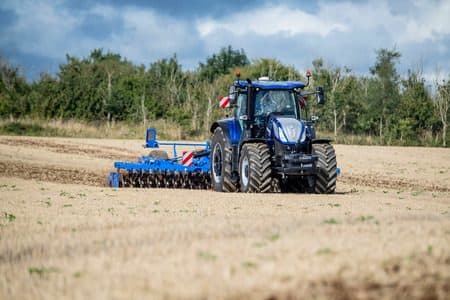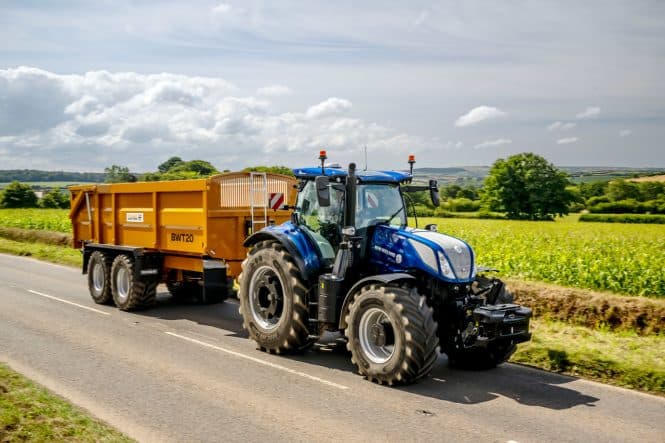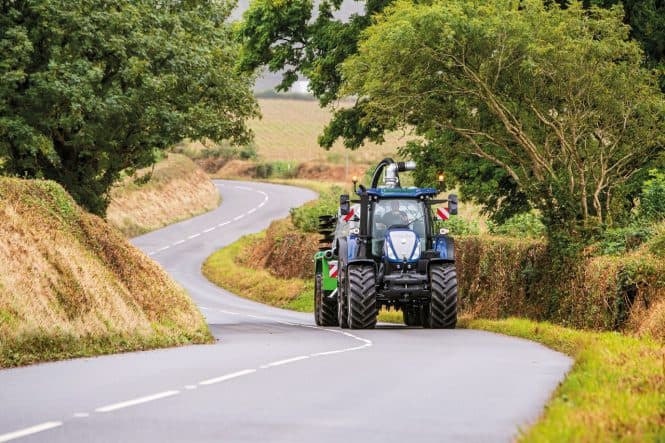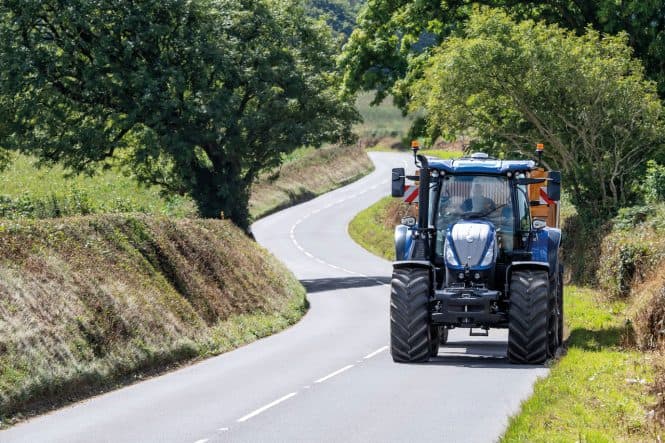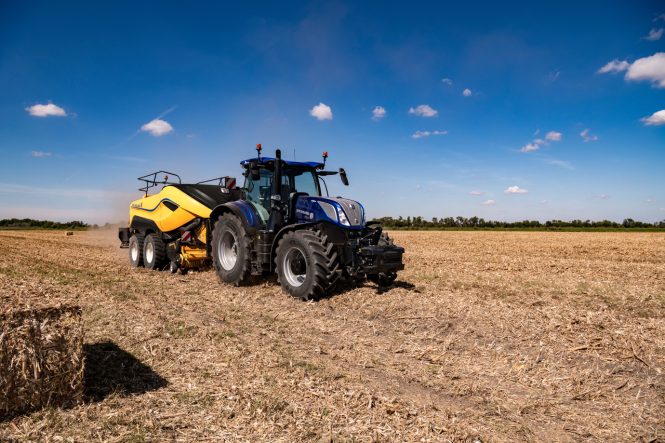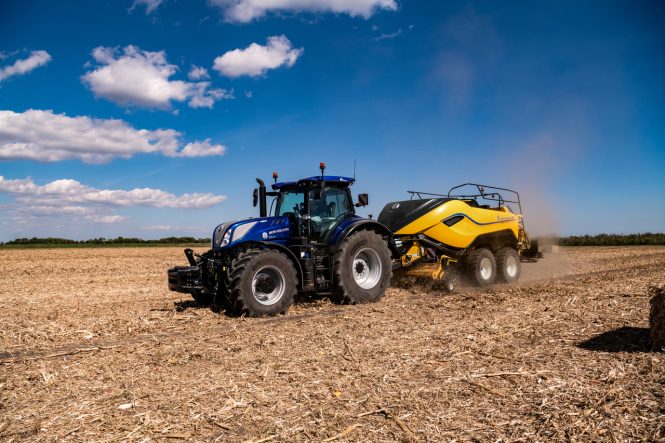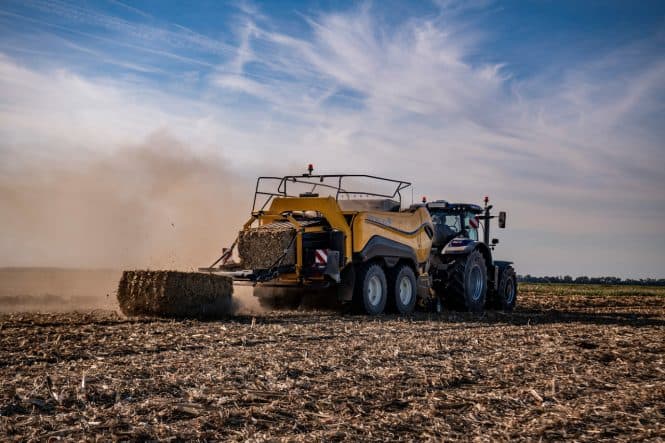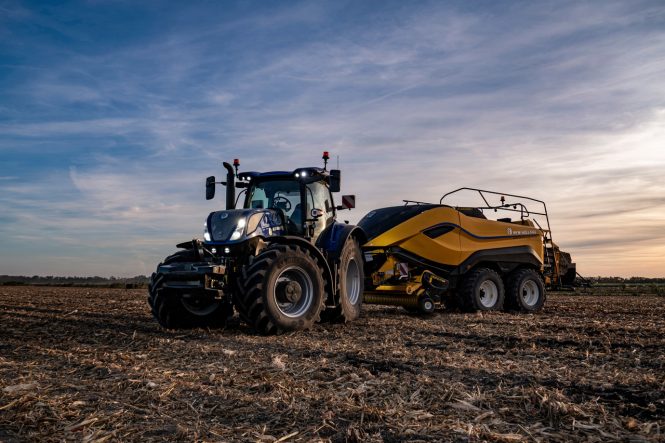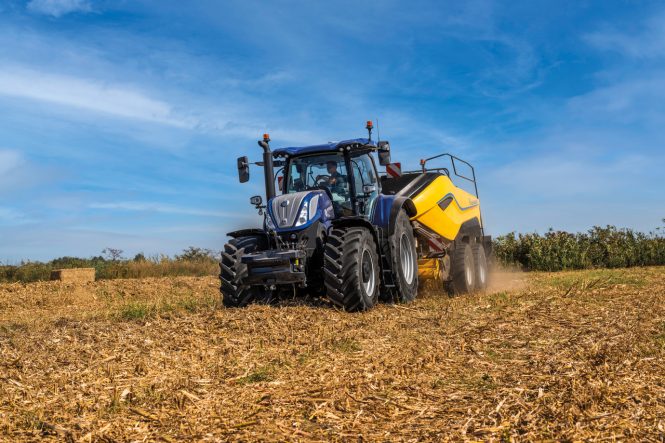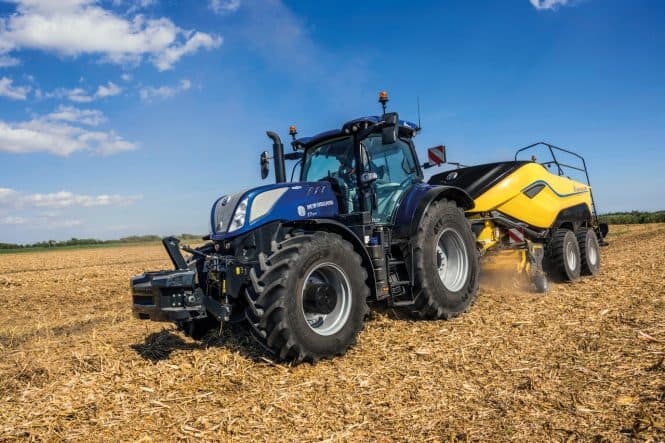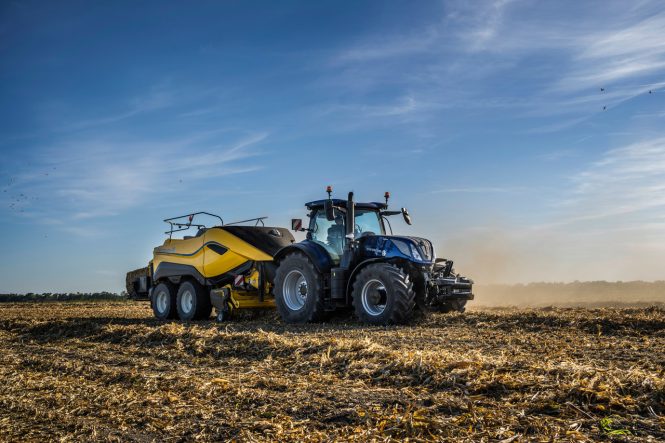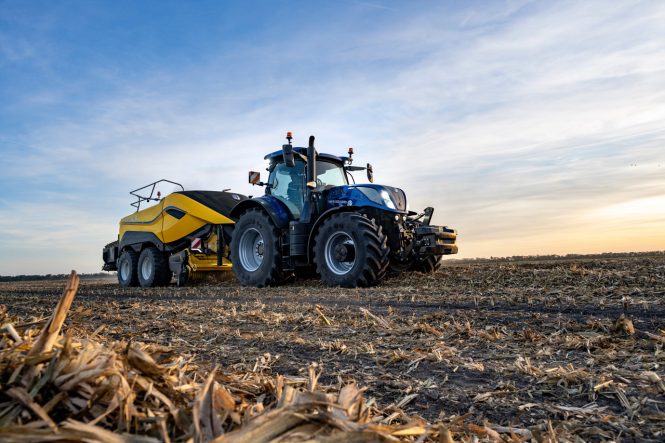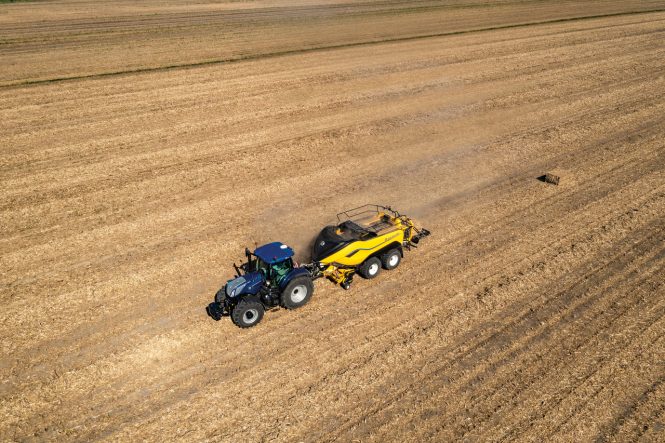 NEW HOLLAND T7 LWB WITH PLM INTELLIGENCE
MORE POWER. MORE COMFORT. MORE CHOICE. SAME COMPACT DIMENSIONS.
The new five model T7 Long Wheel Base with PLM Intelligence™ range is packed with even more features and is bristling with upgrades. An all-new, super spacious Horizon™ Ultra cab. Even bigger 2.05m tyres. An all new, range topping 300hp model. New axles and upgraded Auto Command™ transmission. And engineered with reliability and simplicity in mind. Improve your Performance Density with the new generation of T7 Long wheelbase.
WELCOME TO THE WORLD OF INTELLIGENT FARMING WITH THE NEW T7 LONG WHEELBASE WITH PLM INTELLIGENCE™ TECHNOLOGY
The new T7 Long Wheelbase with PLM Intelligence™ tractor series builds on the legacy of its acclaimed T7 tractor family, expanding and reinforcing all the critical areas that determine the success of modern agricultural operations, to deliver the allround top performance and comfort levels demanded by today's largest contractors and arable farmers.
Specifications
New Holland T7.230
| | |
| --- | --- |
| Max. horsepower – ISO TR14396 – ECE R120 [kW/hp(CV)] | 147/200 |
| Rated engine speed (rpm) | 2200 |
| Max. lift capacity at ball ends (kg) | 10464 |
| Unballasted weights (kg) | 8000 / 8400 |
New Holland T7.245
| | |
| --- | --- |
| Max. horsepower – ISO TR14396 – ECE R120 [kW/hp(CV)] | 162/220 |
| Rated engine speed (rpm) | 2200 |
| Max. lift capacity at ball ends (kg) | 10464 |
| Unballasted weights (kg) | 8000 / 8400 |
New Holland T7.260
| | |
| --- | --- |
| Max. horsepower – ISO TR14396 – ECE R120 [kW/hp(CV)] | 177/240 |
| Rated engine speed (rpm) | 2200 |
| Max. lift capacity at ball ends (kg) | 10464 |
| Unballasted weights (kg) | 8000 / 8900 |
New Holland T7.270
| | |
| --- | --- |
| Max. horsepower – ISO TR14396 – ECE R120 [kW/hp(CV)] | 191/260 |
| Rated engine speed (rpm) | 2200 |
| Max. lift capacity at ball ends (kg) | 10464 |
| Unballasted weights (kg) | 8000 / 8900 |
New Holland T7.300
| | |
| --- | --- |
| Max. horsepower – ISO TR14396 – ECE R120 [kW/hp(CV)] | 205/280 |
| Rated engine speed (rpm) | 2200 |
| Max. lift capacity at ball ends (kg) | 10464 |
| Unballasted weights (kg) | 8000 / 8900 |
Download Brochure
New Holland T7 LWB with PLM Intelligence Brochure

PDF, 12.9 mb

Download