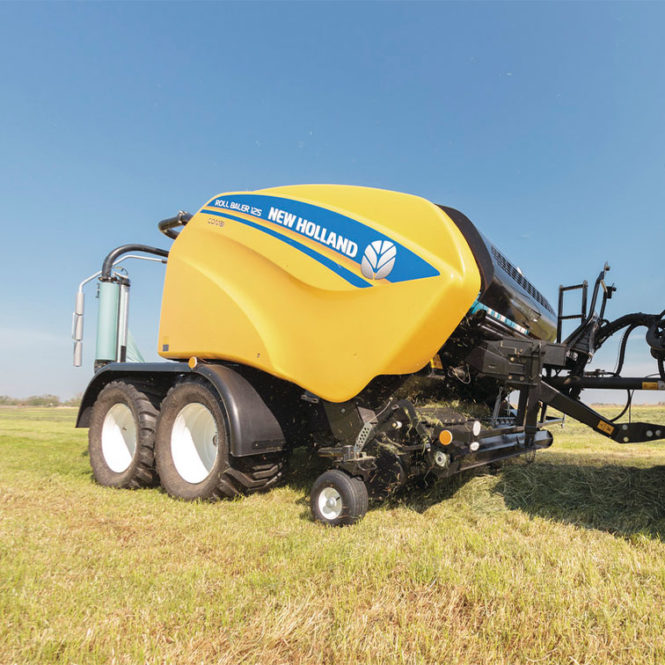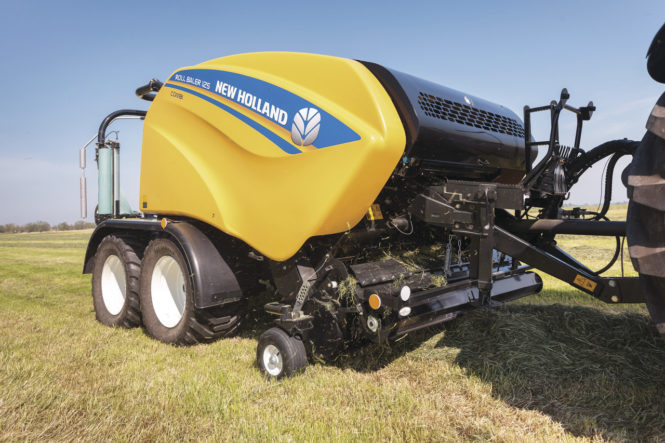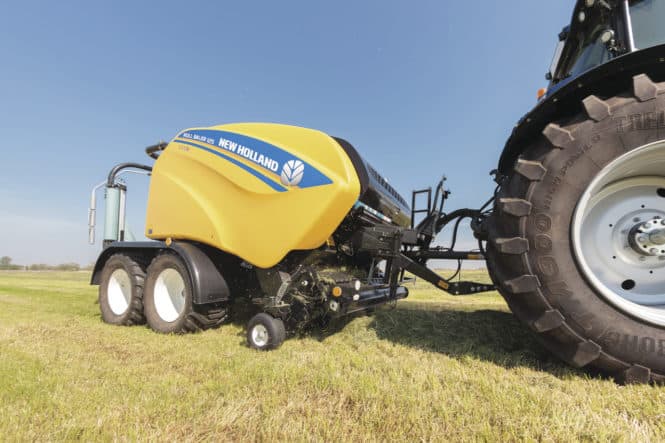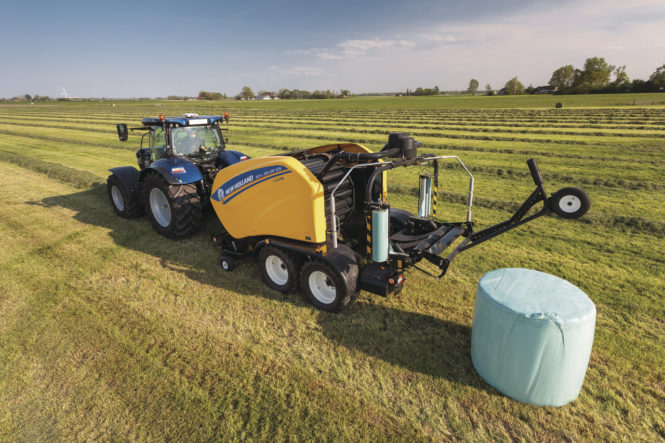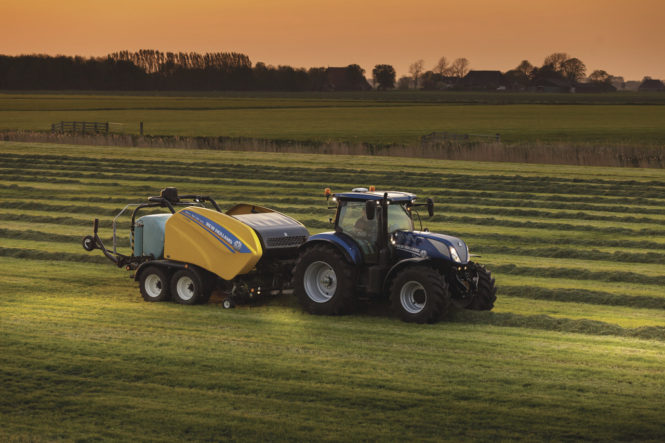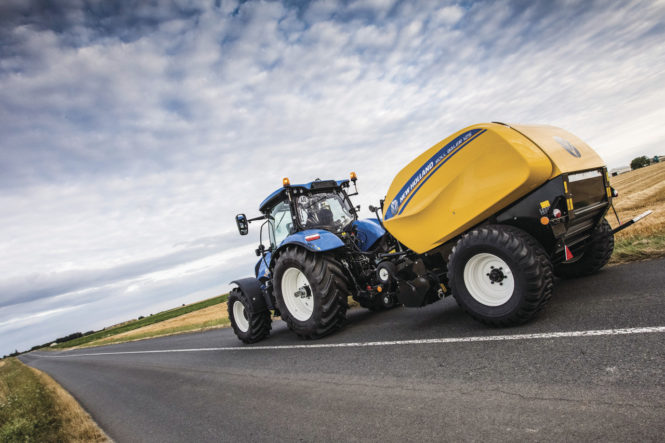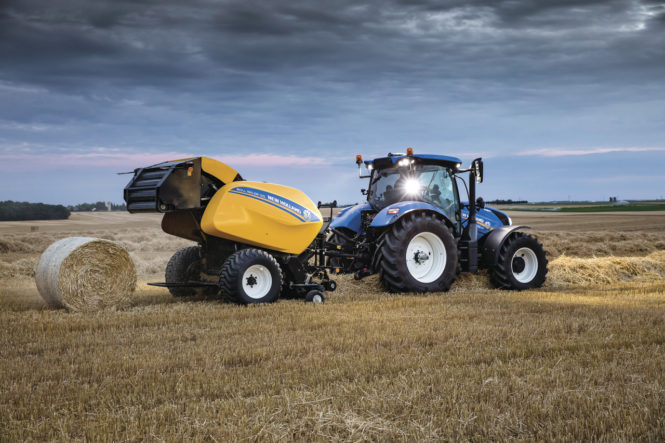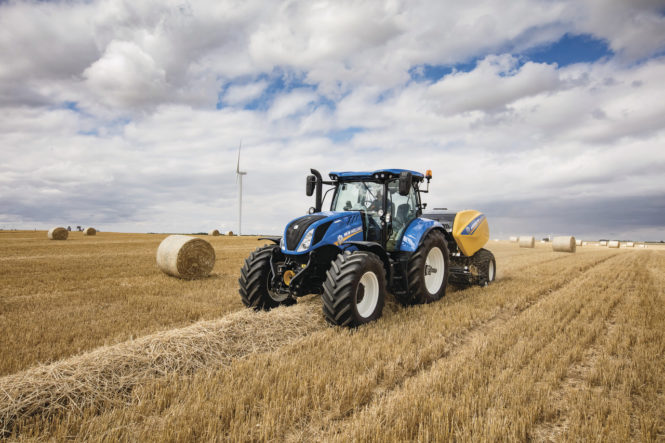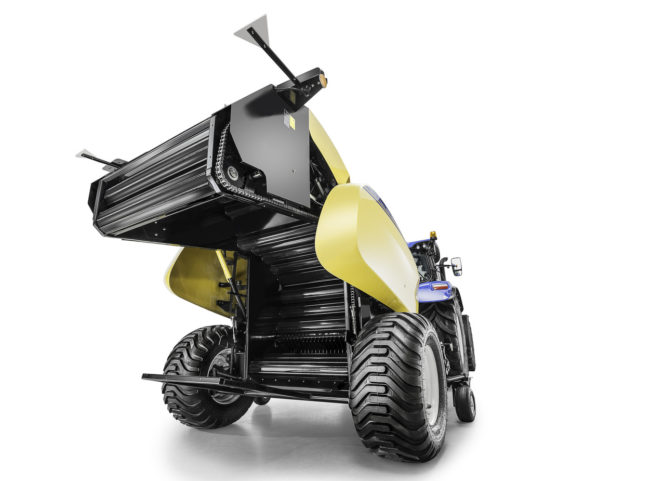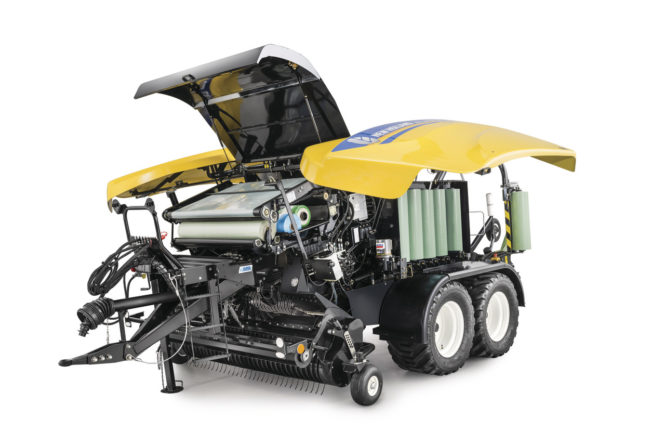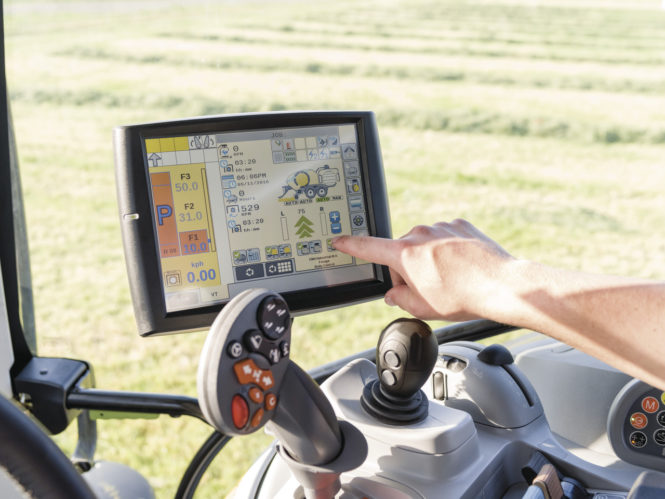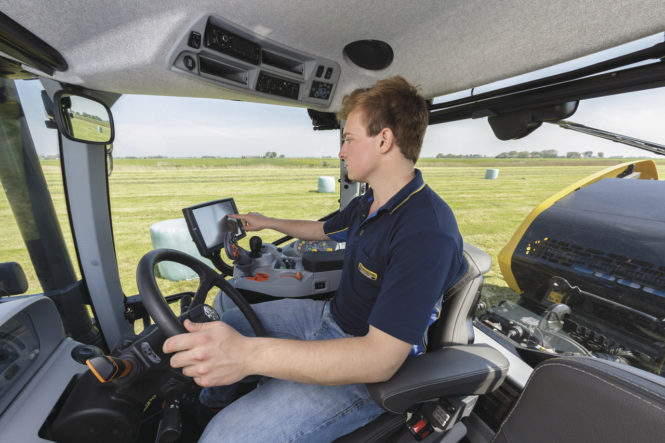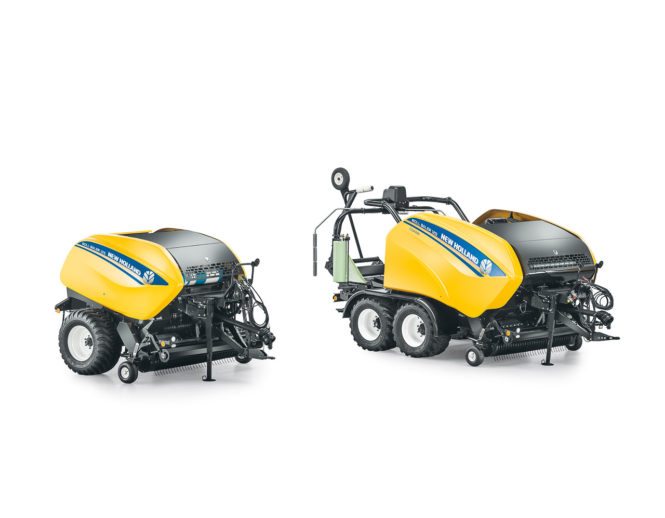 New Holland Roll Baler
ROLL BALER EVOLUTION THAT PUTS YOU AHEAD
The new fixed chamber Roll Baler 125 and Roll Baler 125 Combi models offer livestock farm and contract operators the best choice in fixed chamber baling. Rugged build and overall simplicity are matched to excellent performance in the most demanding of conditions. The new Roll Baler 125 models have significant developments to enhance performance and ease of operation and represent a significant advance. Easily distinguished by new styling, the Roll Baler 125 and Roll Baler 125 Combi will be the first choice for those looking at a baler suited to working heavy crops in demanding conditions. Key developments for the new Roll Baler 125 and Roll Baler 125 Combi include:
NEW, WIDER NEW HOLLAND PICK-UP
Using the main components from the New Holland BigBaler and Roll Belt balers models, the latest Roll Baler 125 models feature a large 2.3m wide pick-up. An improved roller windguard from the BigBaler range is fitted, with a choice of removable fixed or swivel wheels that can be stowed on the pick-up for transport.
NEW DROP FLOOR & ROTOR DECLUTCH
A wide opening drop floor is now fitted to Roll Baler 125 models. Activated from the tractor cab, the drop floor has a unique pivot design that lowers to 120mm at the front and 60mm to the rear. The rotor declutch feature enables you to hydraulically disengage drive to the rotor and pick-up in the event of a serious blockage. These two systems combined reduce blockage downtime to a minimum and help you remain productive in the most challenging conditions.
GROUP KNIFE SELECTION
Roll Baler 125 models have 20 knives for ultimate chopping performance. The operator can now choose to manually select 10 knives, switching between Set A and Set B without having to stop to sharpen the blades.
AUTOMATIC KNIFE RETRACTION FOR A SMOOTHER BALE
As the bale nears completion on the Roll Baler 125 Combi, the knives can be set to retract for the final layer. This results in a smother surface, better rainfastness, and helps improve the bales integrity for wrapping.
AUTOMATIC KNIFE CLEANING AND INDIVIDUAL BLADE PROTECTION
On the Roll Baler 125 Combi, the knives are automatically raised and lowered every time the bale chamber is opened. This simple action ensures the knives are kept clean and ready for use when next needed. Each individual blade is protected from damage in work.
HIGH STRENGTH ROLLER DESIGN
Roll Baler 125 models are now fitted with 18 high strength, cold formed rollers featuring a new surface profile, to ensure positive bale rotation, reduced losses and higher bale density. There are no welds on the roller surface for a smooth passage of material in the bale chamber and to ensure net or film is not damaged during wrapping.
ISOBUS
Roll Baler 125 models have full ISOBUS connectivity to compatible tractors. A large 26.4cm, New Holland IntelliView™ IV touch screen monitor can be specified to operate with non-ISOBUS tractors.
ALL NEW LOOK
Both Roll Baler 125 models have been completely restyled, with new panels offering improved service access. Under their sleek new look, the Roll Baler 125 models have even more features for better performance, reduced maintenance and increased longevity.
Features
NEW DRAWBAR, NEW PICK-UP
New Holland has completely redesigned the front of the Roll Baler 125 range, starting with an all-new drawbar design and working through to a 2.3m wide New Holland pick-up. Other improvements include a new front platform for better access to the wrapping system and an improved turn angle for tighter headland turns.
FLEXIBLE CROP PROCESSING SOLUTIONS
From the pick-up, how material is passed into the bale chamber is critical to both performance and producing a consistent and firm bale. With the proven New Holland feed rotor system, Roll Baler 125 and Roll Baler 125 Combi balers now benefit from improved management of the 20 knife CropCutter™ system. Selecting the degree of slicing, with a choice of easy swapping between selected blade banks, reduces downtime to boost productivity.
BIG ROLLERS FOR A SURE START AND MINIMAL LOSS
Fixed chamber Roll Baler 125 models are built tough to handle heavy bales. The rigid bale chamber is fitted with 18 cold formed rolls. These are 200mm in diameter and now have a new surface profile. This further improves full crop contact for a positive start to the baling process but is matched to close roller to roller clearance to minimise crop losses. Performance in difficult conditions is improved ensuring dense, consistently shaped bales are produced.
A SECURE BALE WITH NET OR FILM
New Holland has asked customers how they operate their balers and use the bales they produce. This has resulted in the Roll Baler 125 and Roll Baler 125 Combi featuring different net / film wrap systems.
ENGINEERED TO TAKE THE WORRY OUT OF WRAPPING
New Holland has continued to refine the in-line wrapping process it first used on the 548 Combi back in 2003. Designed to allow freshly produced bales to be wrapped securely over difficult terrain and reliably in both cool and hot working conditions, the integral wrapper of the Roll Baler 125 Combi is, thanks to their twin satellite arms, fast enough to allow any multiple of wraps required by the end user.
COMPACT DESIGN FOR STABILITY
Roll Baler 125 models are built to work in difficult terrain. Even as the bale chamber fills and the wrapper of Combi models is in action, the centre of gravity remains low. The new Roll Baler 125 models are offered with greater tyre choice.
INTUITIVE & EASY MONITORING
• Key information clearly and logically displayed
• Left and right indicators ensure even bale shape
• Entire baling and wrapping process is visualized on screen
• Select 7 different information icons to display on screen
• Select between knives, drop floor or pick-up activation at the touch of a button
• Plus & minus buttons for fingertip density adjustment
• Manual or auto functionality
• Program the type of crop you want to bale in advance
• Up to twenty five jobs can be memorized
Specifications
New Holland Roll Baler 125
| | |
| --- | --- |
| Bale diameter (cm) | 125 |
| Bale width (cm) | 122 |
| Width (cm) | 230 |
| Number of tines / tine bars | 160 / 5 |
New Holland Roll Baler 125 Combi
| | |
| --- | --- |
| Bale diameter (cm) | 125 |
| Bale width (cm) | 122 |
| Width (cm) | 230 |
| Number of tines / tine bars | 160 / 5 |