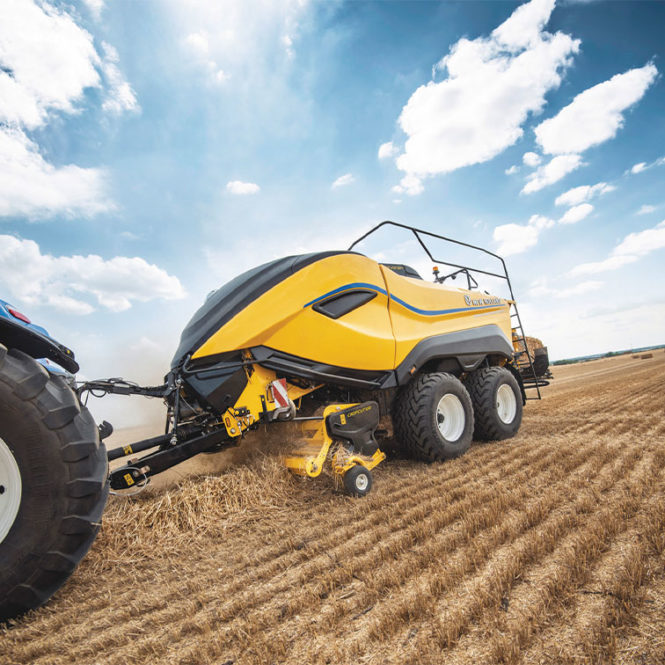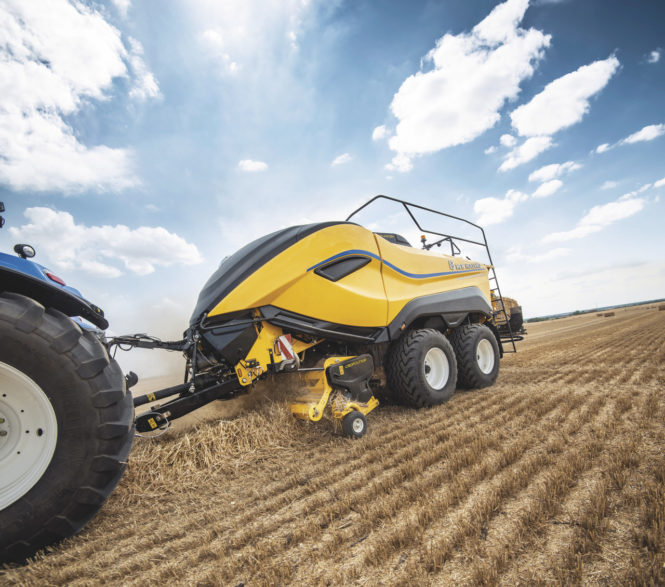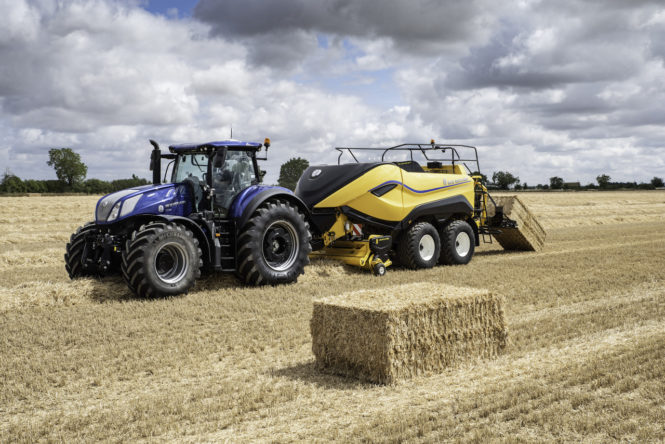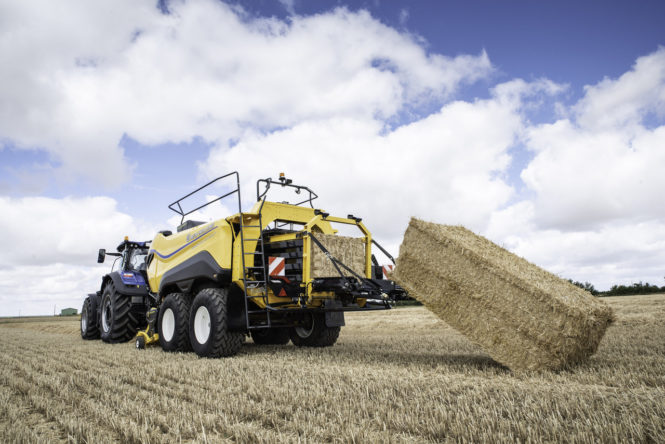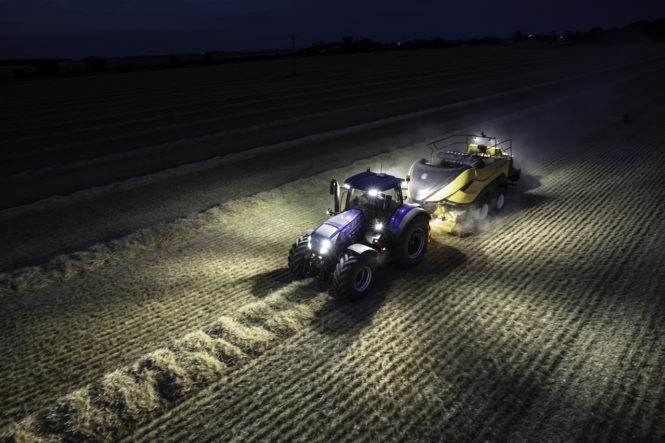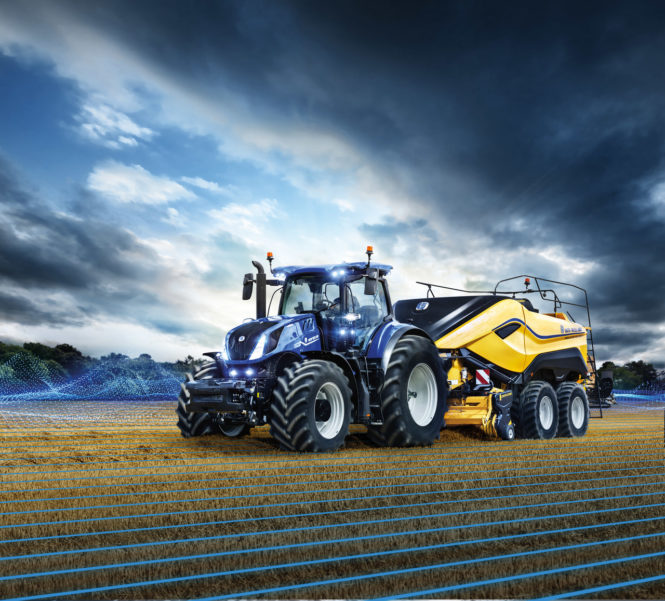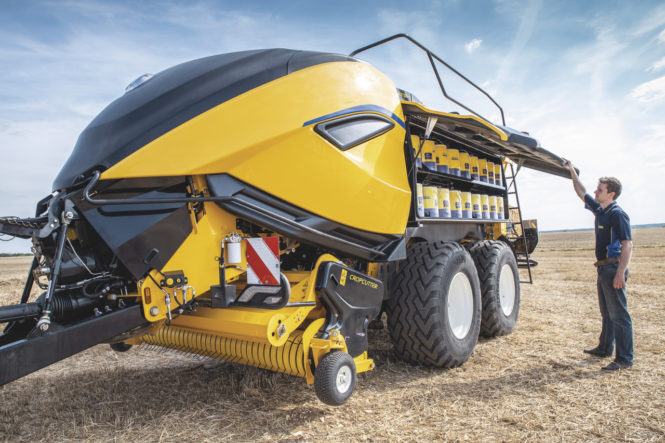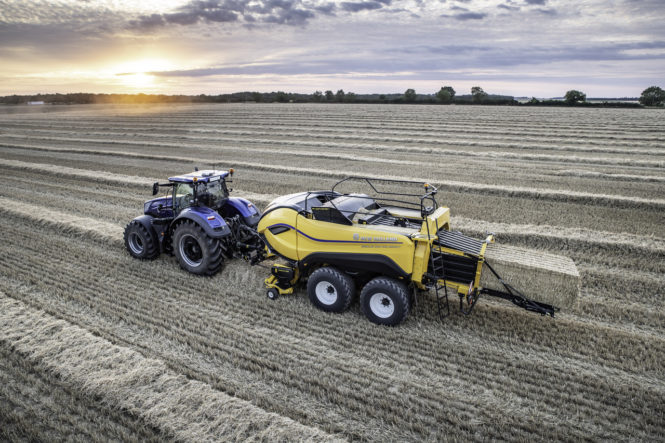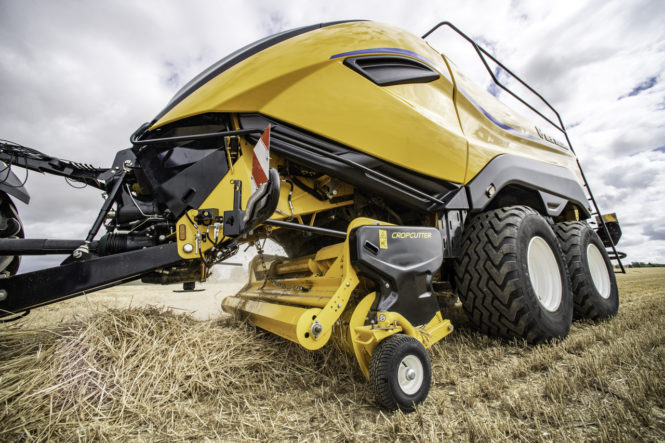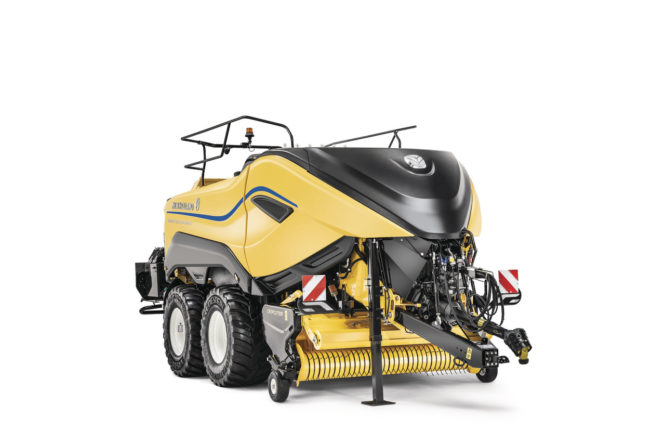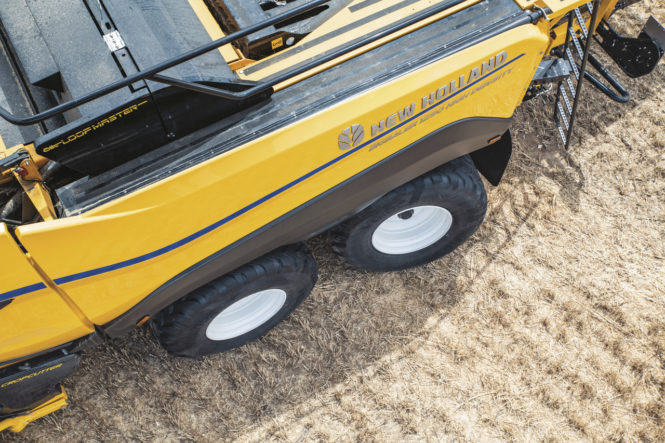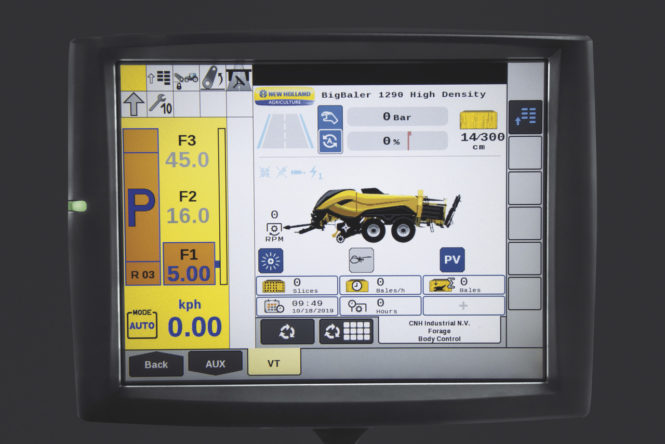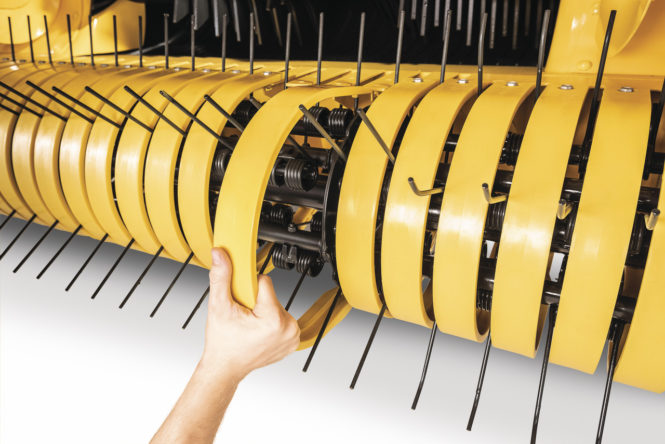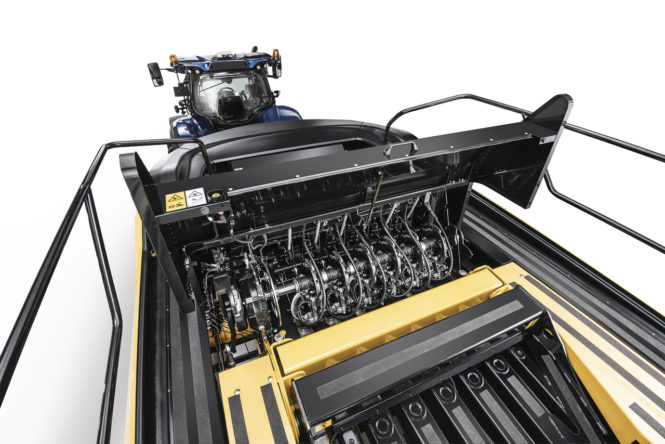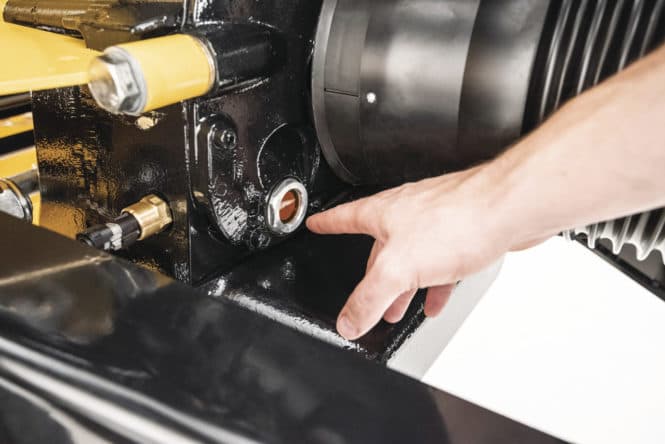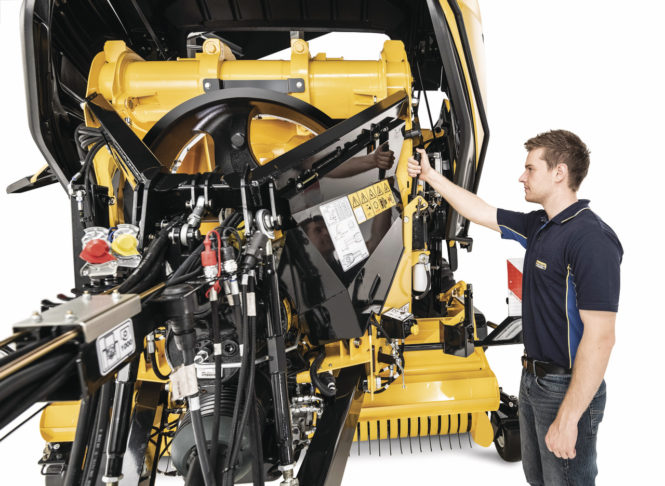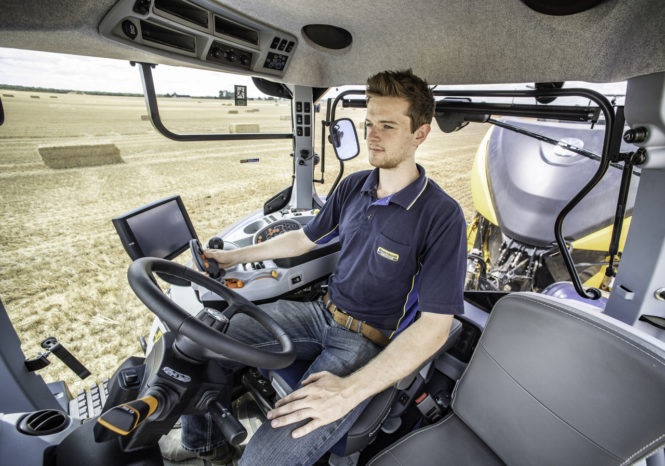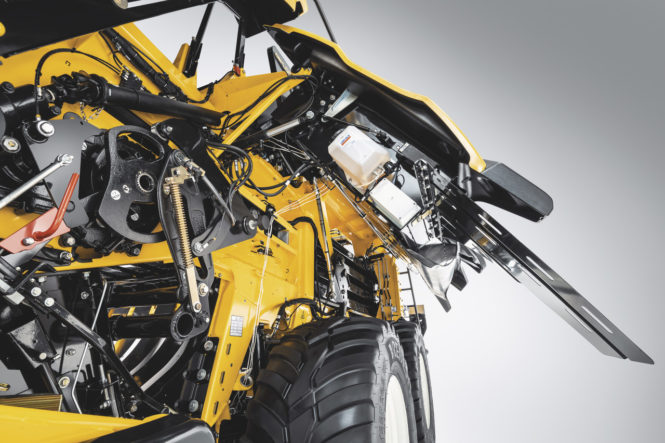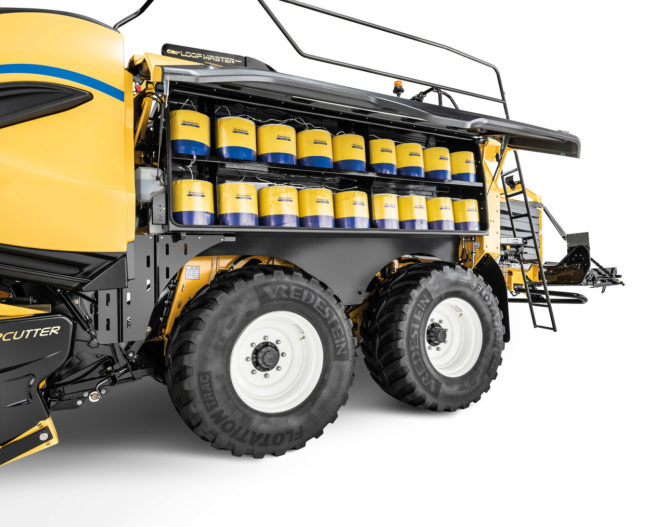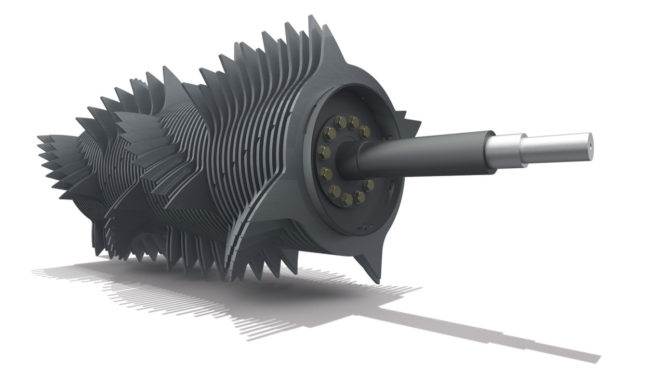 New Holland BigBaler High Density
ALL-OUT EFFICIENCY
In its quest for baling excellence, New Holland has listened to its customers and responded to the industry trend by making another revolutionary step in baling technology, entering the High Density baling segment. The new BigBaler 1290 High Density will produce bales up to 22% more dense than standard conventional balers, making for more efficient logistics & transport – ideal for professional baling contractors and bale merchants.
OUTSTANDING PICKUP VISIBILITY
Thanks to the balers short and narrow drawbar and its non-reflective yellow colour, operators have excellent visibility of the pick-up when baling.
EFFICIENT PICK-UP
The BigBaler 1290 High Density 2.35m MaxiSweep™ five bar pick-up is perfect for the widest swaths from todays' high capacity combines. Improved pickup performance at high speed and more throughput is guaranteed due to the addition of a fifth row of tines.
IMPROVED PRODUCTIVITY AND DURABILITY
The new poly material tine bands for smoother crop flow and longer lifetime of pickup tines result in improved daily productivity and less maintenance. In addition, Heavy Duty gauge wheels are available for improved durability when working in the roughest terrain.
Features
SUPERIOR AND HIGHLY EFFICIENT 29 KNIFE CROPCUTTER™ SYSTEM
The CropCutter™ system's is now available with either 15 knives for a medium cut or 29 knives for a short cut. Each individual knife has spring protection and paired rotor fingers per knife, guarantees a controlled cutting action and superior cutting performance through the slice at any load. An optional hard-faced rotor is available for a guaranteed long lifetime.
HIGH DENSITY PERFORMANCE
The BigBaler 1290 High Density doesn't only produce up to 22% higher density versus conventional balers and up to 15% higher compare to the BigBaler Plus range, it also delivers higher productivity, even more so than the current BigBaler plus range. This is in part, thanks to the new five-bar pickup, which helps feed in crop at higher rates.
POWERFUL IMPRESSIVE PLUNGER
The plunger plays a critical role in bale density. That's why the BigBaler 1290 High Density has an improved plunger design, giving impressive results: it delivers a 748mm stroke whilst exerting an extreme plunger force – a whopping 58% more than Plus models, for even denser bales.
LOOP MASTER™ KNOTTING TECHNOLOGY
The BigBaler 1290 High Density features New Holland's Loop Master™ knotting technology. Building on the brand's renowned double knotting system, the second knot is now a loop style, which is 37% stronger compare to a standard knot. This results in an up to 26% increase in overall tensile strength for reduced breakages. Perhaps more importantly however, it eliminates twine offcuts – which are currently left in the fields, and can even find their way into fodder. This might not sound much but consider that over six kilometres or 46kg of twine are saved in a 10,000 bale season.
CENTRALISED CONTROL
During long baling days, small things can make a big difference, so just imagine what a significant impact big things can have. The user interface on the IntelliView™ IV colour touchscreen display has been completely redesigned to enable operators to control the main functions from the screen, including specific, direct-access 'action' buttons, which can be used to control features such as bale density, bale length and PTO engagement.
MYPLM® CONNECT
MyPLM®Connect enables you to connect to your BigBaler 1290 High Density from the comfort of your office and monitor over 27 machine operating parameters through the utilization of the mobile network. You can stay in touch with your machine at all times, and can even send and receive real-time information that saves time and enhances productivity.
STEERABLE AXLES
The Auto-Steer tandem axle makes for more efficient turning and less field scarring. The baler's wheelbase has also been extended to deliver a best in class steering angle for even tighter turns, making for shorter headlands, as well as facilitating road transport and improved servicing access.
HIGH CAPACITY PACKER MODELS
The new high capacity Packer models feature 3, 9-tine packer forks. Manufactured with heavy duty components to ensure durability and to match the baler's high throughput. What's more, the overload protection clutch on Packer models is 25% higher than BigBaler Plus Packer models.
GETTING UP TO BALING SPEED QUICKLY
The award winning SmartShift™ gearbox features two-speed start-up technology to deliver even smoother baler engagement, which means your tractor driveline is always protected during baler engagement. How does it work? Once the PTO reaches 850rpm the easy-start feature engages the baler and automatically shifts from 1st to 2nd gear, accelerating the flywheel to a maximum speed of 1440rpm at full tractor PTO speed, one of the highest flywheel speeds in the segment. The flywheel is also significantly heavier than on BigBaler Plus models, and has a 16% larger diameter, coming in at 1080mm. But, it's not just about flywheel size, it's all to do with energy generated. Higher speed multiplied by larger size delivers 230% more energy than on BigBaler Plus models.
TRUE DAY AND NIGHT VISIBILITY
A full LED 360° lighting package has been developed to turn night into day, and to maintain productivity and ease of operation even in the dead of night.
Specifications
BigBaler 1290 High Density
| | |
| --- | --- |
| Bale dimensions | 120×90 |
| 5 bar MaxiSweep™ Pick-up width (DIN 11220) (m) | 2.35 |
| Tying system | Loop Master™ double knot type |