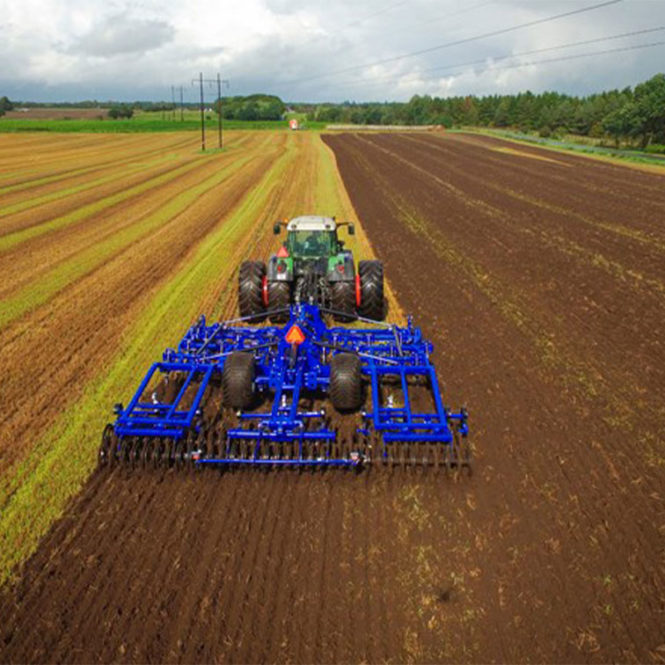 DalBo Stubble Cultivators
Good tillage is important to facilitate the work in the field and ensure a good yield.
Therefore, a solid and reliable stubble cultivator that works well at depth is important for ensuring that the soil is well mixed and the crops are provided with optimal conditions.
This in turn provides the best yield. A stubble cultivator helps to control weeds and stimulate the breakdown of straw and plant residues in the stubble field, ensuring that it is prepared for next year's crops.
A DALBO cultivator ensures that the soil is optimally mixed while leaving the soil well packed and even. This produces optimum soil conditions for subsequent drilling.
TRIMAX Lift
The TRIMAX stubble cultivator is known for its impressive mixing effect of stubble and soil while providing a nice and level seedbed to make the work easier.
TRIMAX Trailed
The TRIMAX trailed cultivator has been developed as a result of the increasing demand for implements with a large working width, and DALBO has constructed the trailed variant with all the excellent features from the well-known lift version and more besides.