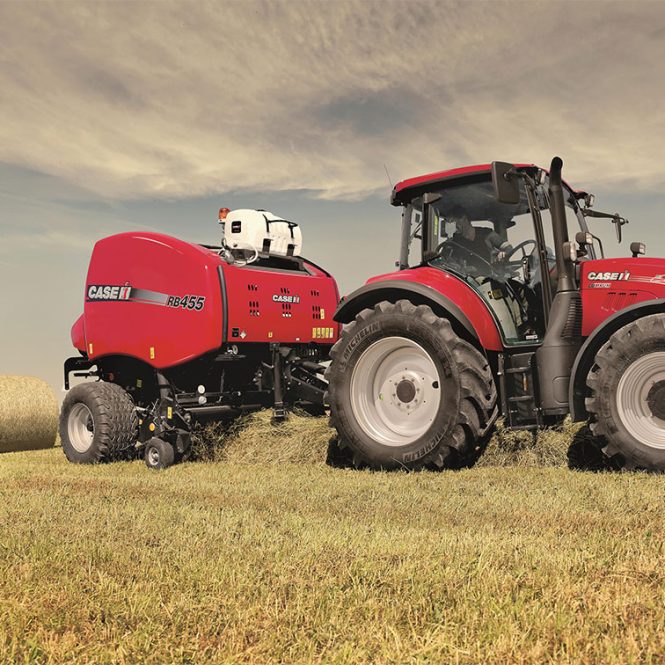 Case IH Round Balers RB 455/465 Series
Customers have helped design the new range of balers. Quick baling at high and consistent density is an important requirement in order to collect valuable crop during the narrow window of opportunity and preserve its quality. This is what Case IH variable balers are all about!
Case IH integrated a multitude of features into the new RB design so that every model is capable of following the largest combine or baling the heaviest crop with remarkable speed and efficiency. The bale size can be altered and monitored from the comfort of the tractor seat and the wrapping system is ultra-reliable – so there's no need to worry about the crop type or conditions – simply follow the swath.